Red Wings Review: Alex Chiasson's Future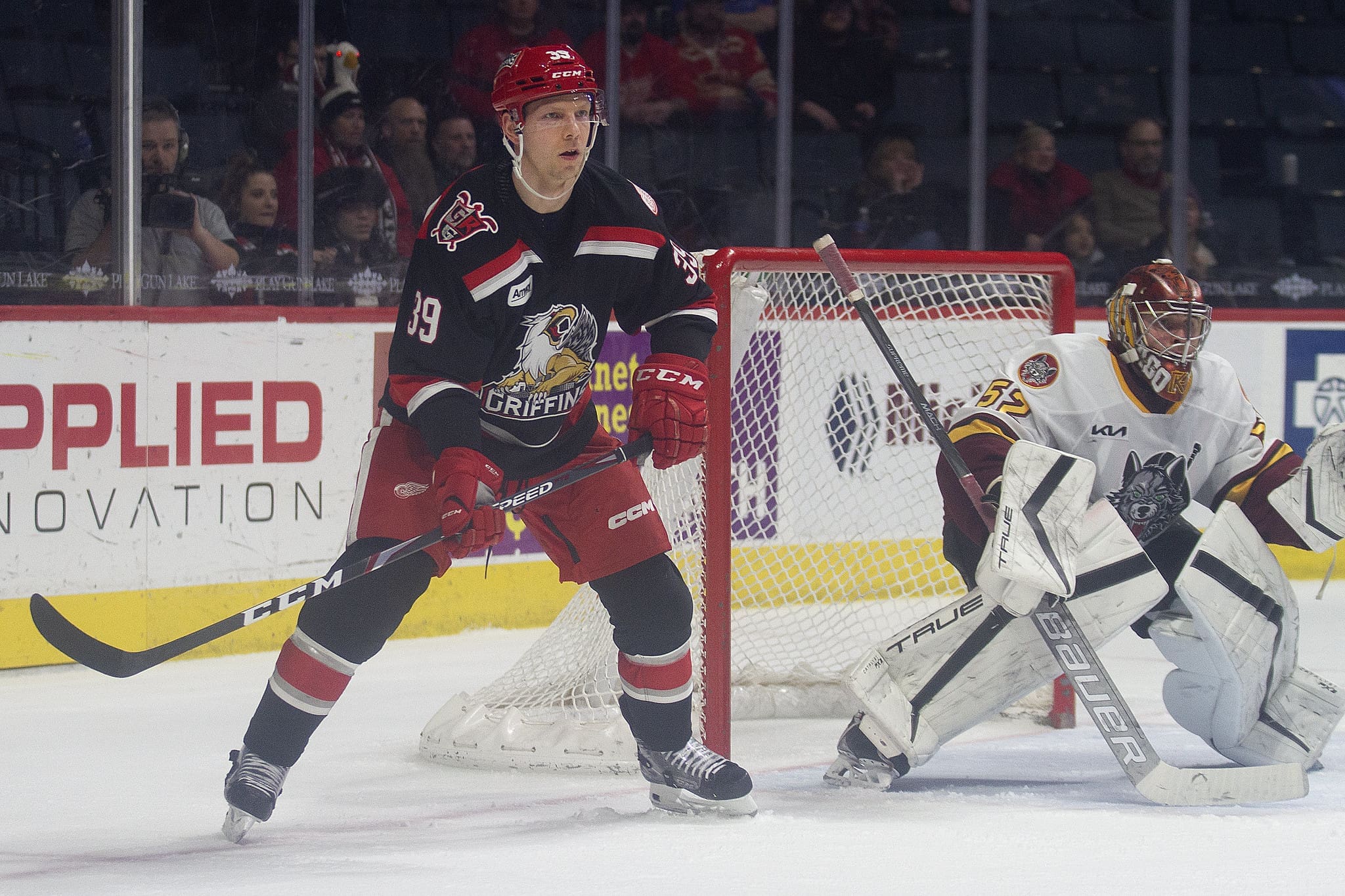 Detroit Hockey Now's Red Wings Review series is assessing every player who held a significant place in the fortunes of the 2022-23 Detroit Red Wings season. We'll be looking at the highs and lows they experienced during the recently-completed campaign, as well as what the future holds for them in Detroit. Today, we feature Alex Chiasson
Alex Chiasson
Position: Right Wing
2022-23 totals (GP-G-A-PT): 20-6-3-9
Contract Status: Becomes an unrestricted free agent (UFA) July 1
Season Synopsis
Alex Chiasson was unabashedly emotional after the Detroit Red Wings gave him an NHL contract in early March. He had signed with the Grand Rapids Griffins in 2022-23 with no guarantee that he would end up back in the NHL.
"I took a step back a little bit at the start of the year," Chiasson said upon his return. "To come here, it's a big accomplishment for myself. It's definitely something I'm really proud of. It's pretty nice to be here today…I'm trying to squeeze everything I got out of me and make the most of this opportunity."
He did exactly that, especially on the power play where he gave the Red Wings a true boost with his net-front presence. Over the course of the season, Chiasson might have been the team's best performer in that role. He has a knack for finding the puck during goalmouth scrambles.
Chiasson, 32, earned his promotion by registering 20 points in 29 games for the Griffins. Gritty. Good teammate. Strong around the net. That's the read on Chiasson
"He's been a successful net front power-play guy in this league," Lalonde said. "Looks very comfortable there. He's a pro. We talked about his approach in practice yesterday. I think the guys appreciate him. "
That's another Alex Chiasson PPG. #LGRW pic.twitter.com/4Fw84YGLx7

— Detroit Red Wings (@DetroitRedWings) March 22, 2023
2022-23 Red Wings Highlights
The Red Wings signed 6-foot-4, Chiasson to an NHL contract on March 3 and he responded with a stretch of five points over four games from March 8 to March 14. He had power play goals in three consecutive games in that stretch.
Over his first 12 games with Detroit, he produced eight points. He earned his keep, especially when Detroit was on the power play. Right after Chiasson joined the power play unit, the Red Wings had a span of games that featured a power play percentage of 28%
🔴 Signed to an NHL contract on March 3
⚪️ Four points in five games so far

Alex Chiasson is still living the dream with the @DetroitRedWings. 🥲 pic.twitter.com/O0JLPqUW7v

— NHL (@NHL) March 12, 2023
2022-23 Red Wings Lowlight
Like many of the Red Wings, Chiasson's numbers were stressful in the season's final couple of weeks. He was -7 in his final eight games. He had one power play goal over his last 10 games.
Before those games, he was -1 over 11 games with five goals and three assists.
 What Does His Detroit Future Hold?
At the very least, Chiasson demonstrated he can still contribute to an NHL team. The Red Wings were his seventh NHL team.  He's been around the block a few times.
The Red Wings appreciated what he brought to the team, but not enough to give him a new contract at the end of the season.
FanDuel Sportsbook Promo #1
ALL STATES WHERE LEGAL
GET THE APP
SIGNUP BONUS
$1000 No Sweat Bet


$1000 No Sweat Bet
BET NOW
GM Steve Yzerman likes to see what's available to him in the marketplace before making final decisions on role players.
You would think Chiasson was impressive enough last season in the AHL and his return to the Show to earn another look by some NHL teams. His power play ability alone makes him attractive. But his credentials were well established last summer, and the Red Wings' minor-league offer was the best chance he had. Trying to stay in the league as a role player is a tough business.