Red Wings Raymond Wonders if Shootout Winners Should Count as Goals
Raymond netted shootout winner for Sweden against Finland at Worlds.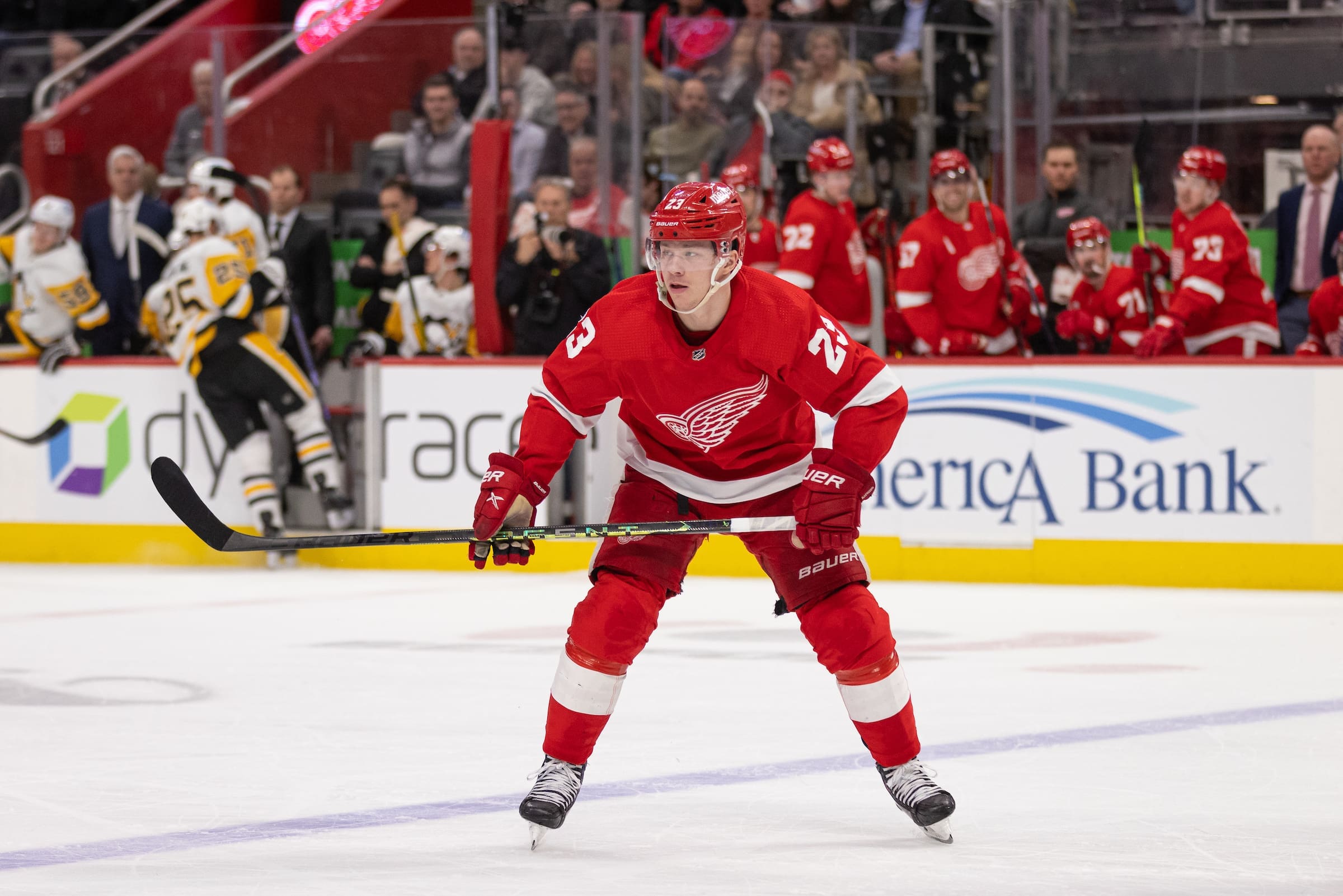 When Sweden downed Finland at the IIHF World Championship, the Swedes did so on a shootout-winning goal by Detroit Red Wings forward Lucas Raymond. Raymond, who actually scored twice during the shootout, didn't get credit for a goal in the statistics, even though his goal was the one that decided the outcome of the game.
That's also the way it is in the NHL. Shootout-deciding goals are counted separartely from a player's goals total for the season. However, in the SHL, where Raymond was playing for Frolunda prior to joining the Red Wings, that wasn't the case. A player gets credit for a shootout-deciding goal in their goals total.
Lucas Raymond with his 1st 🚨 of the #IIHFWorlds.@DetroitRedWings #LGRW pic.twitter.com/oem15iPkCd

— Lars Thorsell (@LarsThorsell) May 18, 2023
Raymond wonders if that's not how it should be recorded in all leagues. Goals are, after all, the most important statistic in the game.
"It's clear that it's fun to score goals," Raymond told Expressen.se. "I think everyone thinks that."
Raymond Not Losing Sleep Over His Notion
As much as he thinks it would be good for players to get more credit for shootout winners, Raymond isn't adamant about the change. It's not like he's planning to take his case to the Supreme Court.
"It was nothing I expected anyway," Raymond said. "They don't count over there (in the NHL). It is as it is. It's not something you focus on very much."
In the moment, he's more concerned with winning the game than he is with padding his stats.
"When you get into situations like that, it's so tight, that extra point means more than the extra goal."
During two seasons in Detroit, Raymond has tallied four shootout goals, two of which were game deciders. If they were included in his career goals total, he'd have 42 goals to his credit as an NHLer instead of 40.
FanDuel Sportsbook Promo #1
ALL STATES WHERE LEGAL
GET THE APP
SIGNUP BONUS
$1000 No Sweat Bet


$1000 No Sweat Bet
BET NOW
Through five games at the world tourney, Raymond is showing 1-4-5 totals. He's tied for second on the Swedish team in scoring with Red Wings teammate Jonatan Berggren (2-3-5). But he's laser-focused on winning games and earning a medal.
"It feels good," Raymond said of Sweden's performance. "You take steps every day, both as a team but also me. Then it's somewhere about peaking at a potential playoff, when it really matters. But I feel energetic and my body feels good."