Two KHL Teams Doing Battle For Red Wings Buchelnikov
Lada, Sochi both pursuing a Buchelnikov deal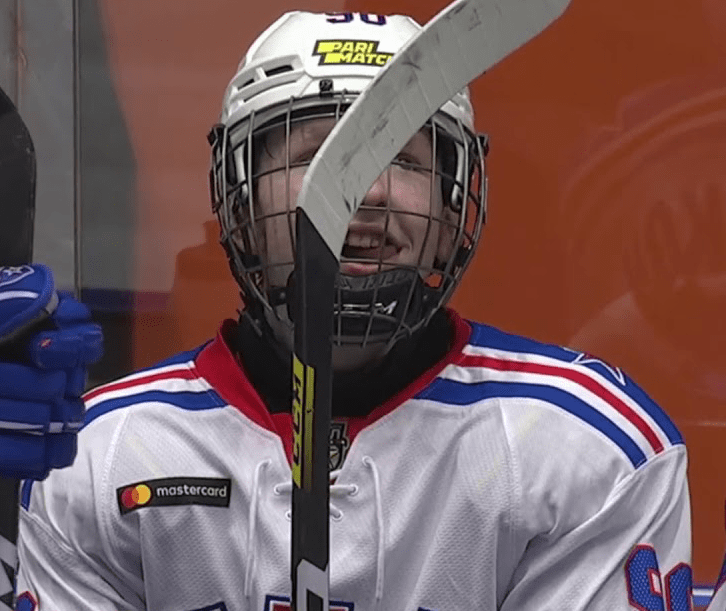 SKA St. Petersburg own the KHL rights to Detroit Red Wings 2022 draft pick Dmitri Buchelnikov. But they are a star-studded squad, a title contender and there's just no room for a prospect to crack their lineup.
Buchelnikov saw action in just 10 KHL games for SKA St. Petersburg last season, posting 1-1-2 totals. They've made clear their desire to loan him to another KHL club in order to gain Buchelnikov some much-needed playing time in Russia's top pro league.
The 52nd overall selection by Detroit in the 2022 NHL entry draft, Buchelnikov was spending most of the 2022-23 season with SKA Neva St. Petersburg of the VHL, Russia's second division. The 5-foot-9, 150-pound right-shot left-winger counted 15-13-28 numbers in 35 games and a goal and an assist in six playoff games.
Rumour: Dmitri Buchelnikov (F) | SKA St. Petersburg -> Lada Togliatti | https://t.co/uMD8dOJKPn #KHL

— EP Transfers (@ep_transfers) May 21, 2023
Two KHL clubs are the frontrunners to land Buchelnikov's services for next season and they are ready to do battle to acquire the budding talent on a loan arrangement. Those two clubs are HC Sochi and Lada Togliatti.
The latter team is returning to the KHL this season after playing the past five seasons in the VHL, the Russian second division. Some have even gone as far as to label Lada as nothing more than an SKA farm club. That's a characterization to which Lada GM Rafik Yakubov takes great offense.
"No that's not true," Yakubov told Sport-Express.ru. "We will cooperate. Perhaps they will help us with players, but we will definitely not be a farm club."
That being said, he makes no bones about the fact that they'd like to add Buchelnikov to their lineup for the 2023-24 KHL season.
Buchelnikov A Likely Loan Target
Last season, SKA loaned out forward Matvei Michkov, highly-rated 2023 NHL entry draft prospect, to HC Sochi. At the time, Buchelnikov, who agreed to a three-year contract extension with SKA St. Petersburg, was offering indications that he didn't want to be loaned to another club. However, it appears that will be his destiny this season.
"Anything is possible," Yakubov said. "SKA has Michkov, Buchelnikov, they are promising guys . . . we rely more on Buchelnikov. I think that Michkov will play in St. Petersburg next year."
FanDuel Sportsbook Promo #1
ALL STATES WHERE LEGAL
GET THE APP
SIGNUP BONUS
$1000 No Sweat Bet


$1000 No Sweat Bet
BET NOW
However, Sochi is another KHL club that reports are linking Buchelnikov to as his future destination.
"It's up to the guy himself to decide," Yakubov said. "We will talk with the agent and with the leadership of the SKA. We are constantly in touch with (SKA coach) Roman Borisovich (Rotenberg). I hope that we will have a very good understanding."