Significant Other of Red Wings Seider Also a World-Class Skater
German Olympic short-track speedskater Anna Seidel is Moritz Seider's girlfriend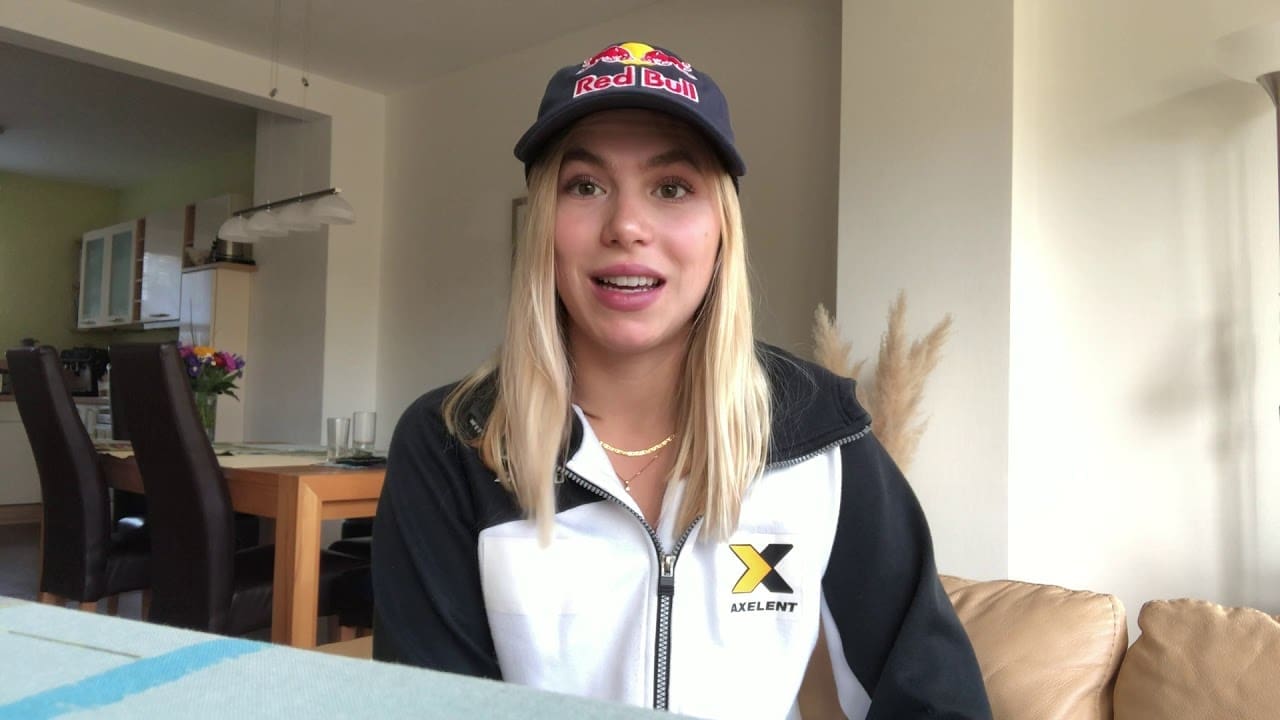 On the wekeend, Detroit Red Wings defenseman Moritz Seider was adding another bauble to his already impressive collection. The 2021-22 Calder Trophy winner was helping Germany to a silver medal at the IIHF World Championship, the first world tourney medal for the Germans since 1953.
Seider told Swedish media outlet Aftonbladet.se that he thinks the achievement will mean "a lot" to the further growth and development of hockey in his homeland.
"I think we showed in the past that we deserved to be in the conversation of making the quarters every year," Seider said. "Now making history of getting a medal, it just shows that the German League is heading in the right direction. We're building a lot of good, young players and we're putting ourselves out there."
Certainly, it was a big moment for Seider's country and for his loved ones. Seider's girlfriend is also a world-class skater, German short track speedskating star Anna Seidel. She's a three-time Olympic competitor in the 1500 meters. At Sochi, Russia in 2014, at 15 Seidel was not only the youngest German competitor in short-track speedskating, she was also the only female on their team.
The two have been an item for a number of years, even though due to their schedules as elite athletes, they seldom get to spend time together. Often, they will go several months between seeing each other. Seidel tries to stream as many Red Wings games as she can fit into her own busy schedule.
"Of course it would also be nicer to see him often, but that way everyone can concentrate fully on his or her work," Seidel told Archysport.com. "That works well."
Seider-Seidel Olympic Reunion Scuttled
When the NHL made the late decision to take a pass on participating in the 2022 Bejing Winter Olympic Games, it also put on the shelf the plans of Seider and Seidel to reunite in the Chinese capital city. Instead, they went seven months between seeing each other. Seidel's only evidence of Seider in Beijing was his photo that she kept on the wall of her room in the Olympic Village.
Following the March 2022 Short-Track Speedskating World Cup in Montreal, the two finally got together in Detroit. They attended the NHL Awards as a couple. Seidel was on hand to witness Seider winning the Calder Trophy as the NHL's top rookie.
"We had a lot of catching up to do," Seidel told Bild.de. "We also call three times a day and write a lot. That eases the longing a little."
Over the summer, they vacationed in The Seychelles.
"It's probably our only chance to be together longer for the next few years," Seidel admitted.
FanDuel Sportsbook Promo #1
ALL STATES WHERE LEGAL
GET THE APP
SIGNUP BONUS
$1000 No Sweat Bet


$1000 No Sweat Bet
BET NOW
At 25, Seidel is three years Seider's senior. According to her, their union was not love at first sight.
"Moritz played ice hockey in Erfurt," Seidel explained. "He knew my brother.
"Our parents have known each other for a long time and that's how we got to know each other differently."