Lidstrom Was Most Valuable Red Wings Player . . . As If There Was Any Doubt
One playoff series win for Detroit since Lidstrom retirement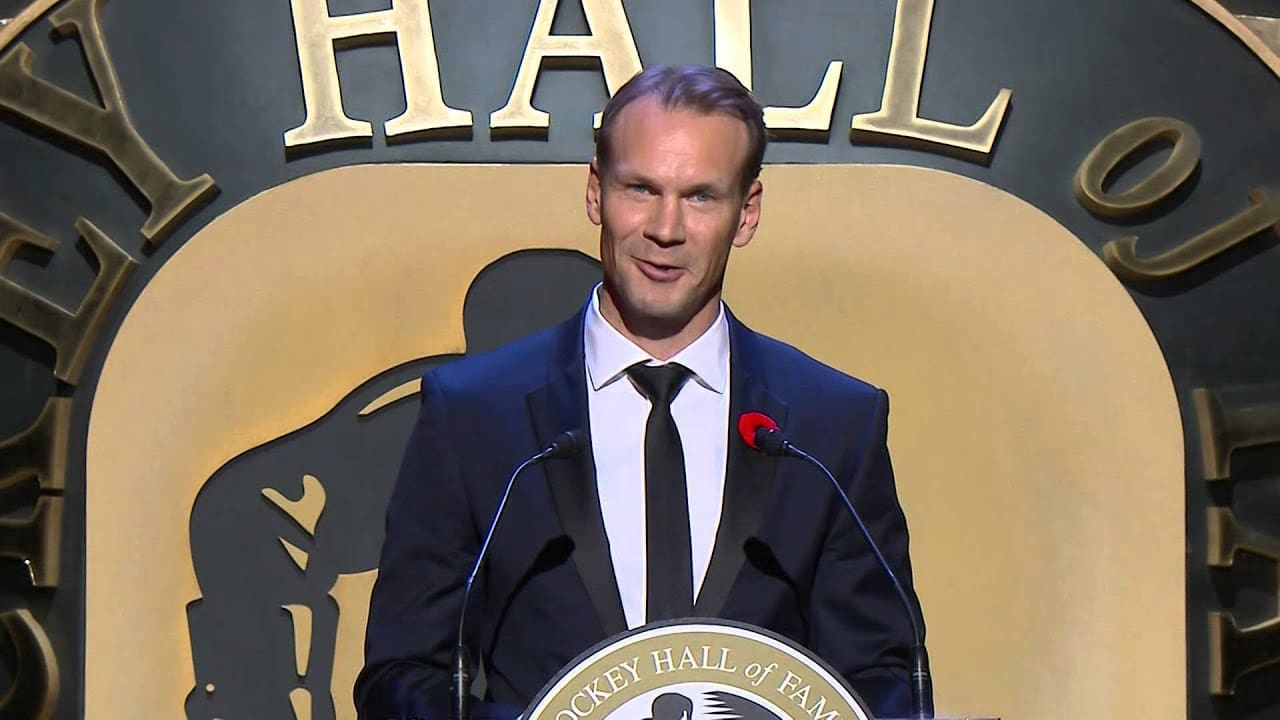 Steve Yzerman was the captain, and the one that all Detroit Red Wings fans continue to worship. Brendan Shanahan was more charismatic and Sergei Fedorov more spectacular.
If you want to talk about which Red Wings player from their Stanley Cup-winning era between 1997-2008 was the most valuable, the conversation starts and ends with one name.
This week marked the 11th anniversary of Lidstrom's retirement after 20 NHL seasons, all with Detroit. Yes, really. It was 11 years ago when the Perfect Human was calling it quits.
On this day in 2012, after 20 seasons with the Red Wings, @NicklasLidstrom announced his retirement @DetroitRedWings #Hockey365 #LGRW pic.twitter.com/FVGsVVjuS5

— Mike Commito (@mikecommito) May 31, 2023
You know how many playoff series the Red Wings have won since Lidstrom bid them adieu?
How about one?
Other than a 2013 seven-game first-round decision over the Anaheim Ducks, Detroit hasn't known any playoff success without Lidstrom patrolling the team's blueline.
Lidstrom Was Red Wings Most Valuable Performer
Late last year, Lidstrom was named the greatest Swedish hockey player of all-time. You could add another notation to Lidstrom's resume. Of all the Hall of Famers who suited up for the Red Wings during his two decades in Detroit, he was the most valuable of them all.
Yes, Stevie Y was a legendary leader. But you know how long it took the Wings to win the Cup without him?
Two years.
Yzerman retired in 2006. Detroit won the Cup in 2008.
Shanahan also was gone in 2006. Fedorov's departure came in 2003. Minus the multiple 50-goal scorer (Shanahan) and the Hart Trophy winner (Fedorov), Detroit kept on winning.
When seven-time Norris Trophy winner Lidstrom left, the winning stopped. Not right away, but soon after he was gone. And the losing has gone on for a long time without him.
Detroit has missed the playoffs seven years in a row. You know how many years in a row the Wings made the playoffs with Lidstrom on their defense?
Every. Single. Year.
FanDuel Sportsbook Promo #1
ALL STATES WHERE LEGAL
GET THE APP
SIGNUP BONUS
$1000 No Sweat Bet


$1000 No Sweat Bet
BET NOW
Over the years of success, Detroit was able to replace many pieces of the puzzle and keep on winning. Henrik Zetterberg and Pavel Datsyuk took the mantle from Yzerman and Fedorov. The Wings won four Stanley Cups with three different No. 1 goaltenders.
The only guy they couldn't replace was Lidstrom. When he left, the glory days were officially done.
Then again, it shouldn't be all that surprising. After all, how are you gonna replace perfection?