Commodore Puts Blue Jackets on Blast For Hiring ex-Red Wings Coach Babcock
Commodore played for Babcock with Detroit in 2011-12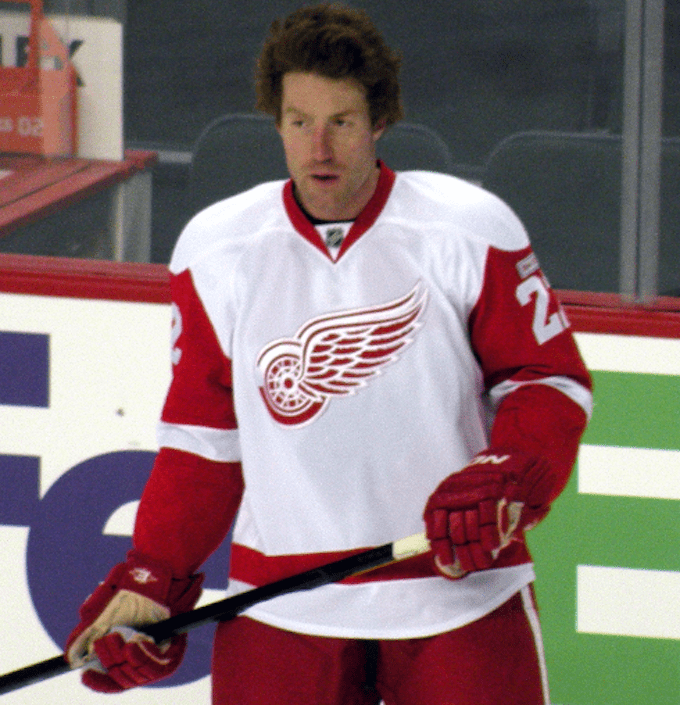 Former Detroit Red Wings defenseman Mike Commodore has proven to be a consistent critic of Mike Babcock, his coach during his one season with the Wings in 2011-12. When word came that the Columbus Blue Jackets were bringing Babcock back to the NHL as their head coach, you knew it was only a matter of time until Commodore would be having his say about the decision.
That time has arrived.
Appearing on the Clearing The Crease podcast, Commodore made it clear the disdain in which he is holding the Blue Jackets from making the decision to bring the exiled Babcock back into the NHL fold.
🚨 Mike Babcock has been hired by the Blue Jackets and @commie22 has a LOT to say about it… 👀

Check out Commie on The Clearing The Crease podcast for more no holds barred commentary and HOT takes!

FULL EP ⤵️
YouTube: https://t.co/kdvfM3EhUW
Spotify: https://t.co/rIoVXCo8Vi pic.twitter.com/t0mRjytI2z

— Bodog (@BodogCA) June 5, 2023
After Babcock was fired by the Toronto Maple Leafs in 2019, one by one players began to come forward with stories of the personal attacks they'd been subject to while playing for Babcock. That group included a trio of his former Detroit players – Commodore, Chris Chelios and Johan Franzen.
"I was going to leave this alone, because quite frankly I'm sick and tired of seeing Mike Babcock's name in all my feeds, but it is what it is and here we are," Commodore explained.
Commodore didn't really play for the Red Wings in 2011-12. He saw action in just 17 games prior to being traded to the Tampa Bay Lightning for future considerations on Feb. 27, 2012. Commodore is clearly harboring lingerness bitterness over his treatment by Babcock during that one season in Detroit.
Commodore Calls Babcock A Bully
"Babs the bully gets another chance," Commodore said. "Am I disappointed? Yes, I'm disappointed. Am I surprised? No I'm not. His whole retirement thing was a load of horse— right off the bat.
FanDuel Sportsbook Promo #1
ALL STATES WHERE LEGAL
GET THE APP
SIGNUP BONUS
$1000 No Sweat Bet


$1000 No Sweat Bet
BET NOW
"I'm sure he walked into the Columbus office and told the brass whatever they wanted to hear. Oh I've changed, blah, blah, blah. Babs the bully ain't changing."
"I don't really know what else to say, other than with all due respect to my buddies in the Blue Jackets organization, I hope this Babcock experiment is a complete disaster on every single level."