Independent Scouts Assess Red Wings' Top Five Prospects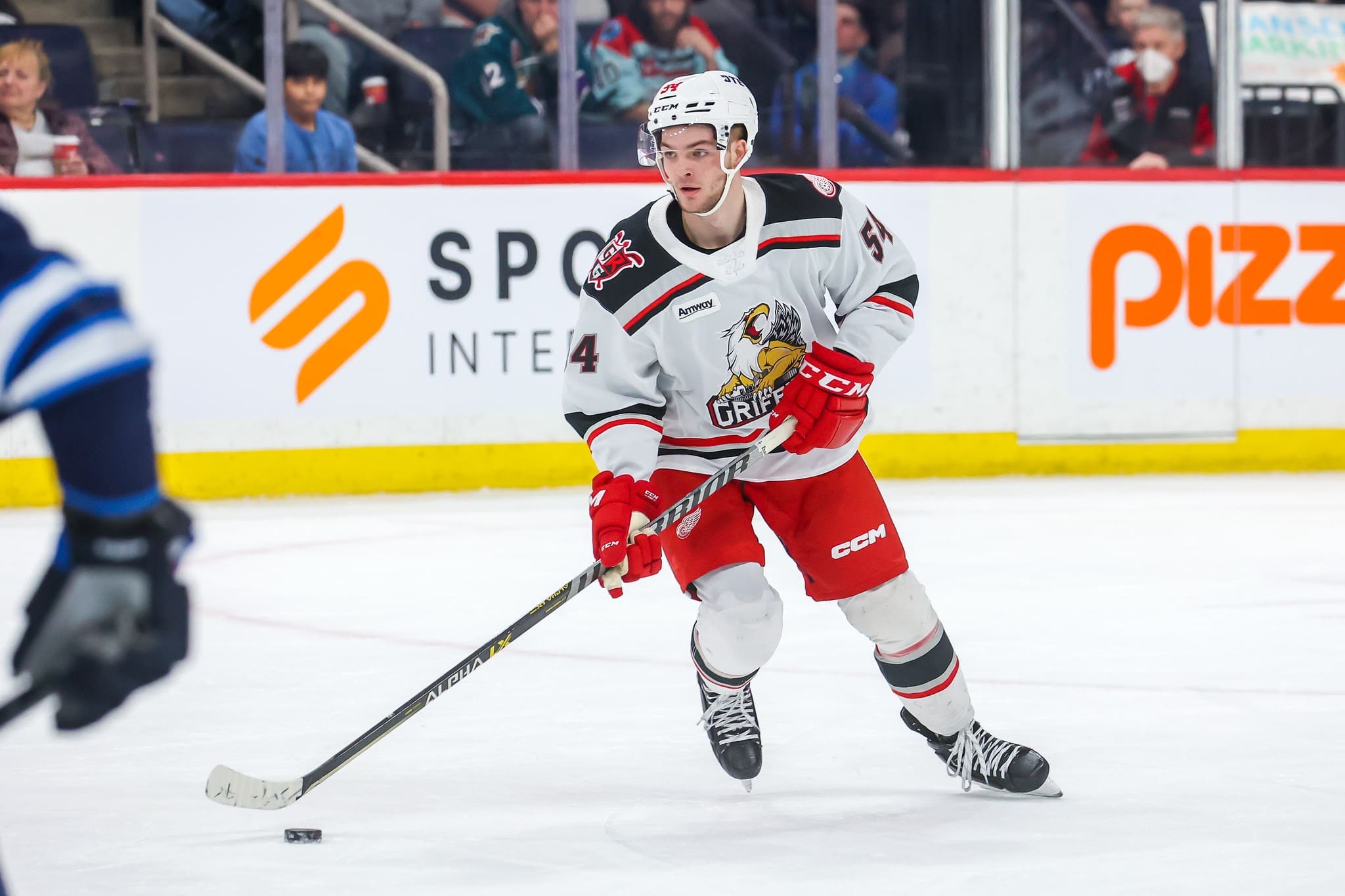 Detroit Red Wings 2022 first-round draft pick Marco Kasper is creating a buzz this summer.  Detroit's fan base are probably most excited about seeing what he can do in this fall's training camp.
Seeing how confident he was in his one NHL game this season gives fans plenty of optimism.
But Team 33, an independent pro scouting company used by some NHL teams, still views defenseman Simon Edvinsson as the Red Wings' top prospect.
Team 33 ranks players based on algorithm that analyzes players by assigning point values to them based on a number of factors, including in-person scouting. Some NHL teams use Team 33's system to evaluate potential trades. Team 33 even assigns values of future draft picks based on several factors, including the strength of the draft class.
The system was originated by former New York Islanders, Florida Panthers and Nashville Predators assistant general manager Mike Santos. He worked with former NHL scout Rick Knickle to make it happen. Knickle spent 17 years as an NHL scout.
Under the Team 33 system, a player with an 856-993 rating is already an elite player. A player in the 596-711 range is a top line line forward, top pairing defenseman, a starting goalie or close to becoming that. Players in the 500-595 range have second or third line potential up front or are second pairing defensemen.
Here are Team 33's top five highest-rated Detroit prospects:
1. Simon Edvinsson (790)
Notes: Sixth overall draft pick, big 6'5" left shot defenseman, excellent skater and very smooth for his size, good puck skills at high speed, two-way defenseman potentially like Victor Hedman
Projection: Top pairing Defenseman
2. Marco Kasper (573)
Notes: Top 10 overall draft pick, average size forward, solid puck possession forward at high speed, offensive-minded and sees the ice well
Projection: Possible top line but likely middle six
3. William Wallinder (533)
Notes: Early second round draft pick, 6'4" left shot defenseman, Two-way transitional defenseman, great mobility and puck moving skills, great stick when defending,
Projection: Second pairing defenseman
4. Carter Mazur (525)
Notes: Third round draft pick, average size right shot wing, plays with good pace and quickness, point produce, sees the ice well
Projection: Middle six forward
5. Elmer Soderblom (504)
Notes: Late round draft pick, huge 6'8" body who can move, good hands / plays in tight areas, game is in the corners to the net front
Projection: Third line with hands to score.