The Daily: Former Red Wings Forward Errey Dropped From Penguins Broadcasts; Chelios Scores In KHL
Errey was with Detroit's 1995 Stanley Cup finalist club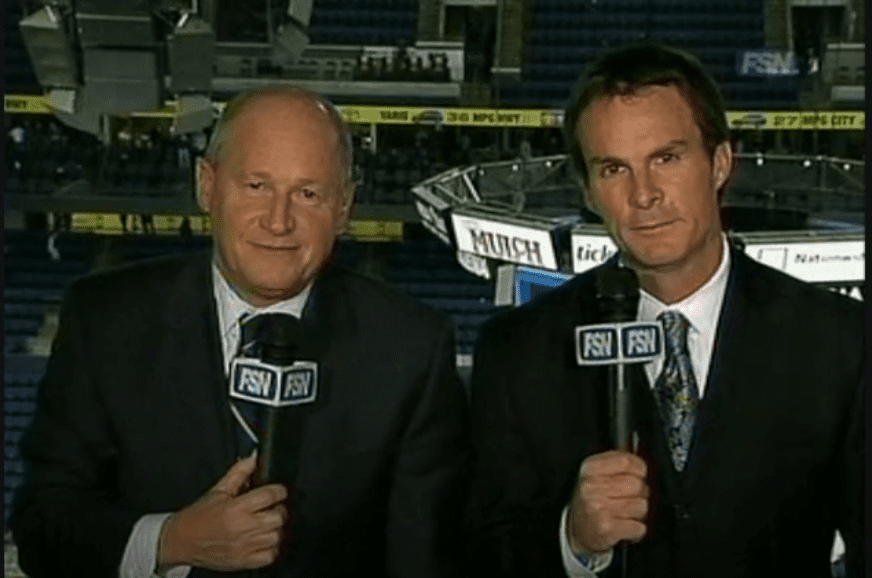 Left-winger Bob Errey, a two-time Stanley Cup winner who also played in the Cup final series with the Detroit Red Wings, was let go from the Pittsburgh Penguins broadcasts in a surprise move on Friday. Dave Molinari of Pittsburgh Hockey Now broke the news, which has yet to be formally announced.
Updated: Errey, Mears Out As Penguins TV Crew; Potash Stays; Bob Errey' classy and appreciative good-bye letter 😢@pghhockeynow
https://t.co/fsrBNaHMNB

— Melissa Hart (@HartofPgh) September 1, 2023
Fenway Sports Group, which owns the Penguins, is taking ownership of AT&T Sportsnet Pittsburgh, which carries the club's broadcasts. That move goes into implementation on Oct. 2. The station will be given the new name SportsNet Pittsburgh.
Errey played for the Red Wings from 1995-97. He was part of Detroit's 1995 Stanley Cup finalist squad. Prior to that, he was a back-to-back Cup winner with the Penguins in 1990-91 and 1991-92.
Red Wings In Case You Missed It
Red Wings Offseason
Former Red Wings defenseman Jake Chelios, son of ex-Wings rearguard Chris Chelios, was scoring a goal as Kunlun Red Star was edging Spartak Moscow 4-3 in their KHL opener on Saturday.
Hockey Now Network
Boston: Though he once was requesting a trade, forward Jake DeBrusk is now hoping to remain long-term with the Boston Bruins
Buffalo: Assessing Buffalo Sabres prospect Gavin McCarthy.
Florida: The reigning Eastern Conference champion Florida Panthers will only play seven games on national broadcasts.
Montreal: Measuring what would be considered a successful 2023-24 NHL season for the Montreal Canadiens.
New Jersey: Forward Jesper Bratt is of the belief that the pressure of playing under a series of short-term contracts ultimately was helping him earn a long-term pact with the New Jersey Devils.
Phenomenal interview with deep insights on the psychological part of the performance. Jesper Bratt sharing knowledge about his preparation with mental coach, @AndySward 🧠📈💯
🎙️@FriedgeHNIC @JeffMarek @Sportsnet 🎬 https://t.co/mHGXbEVvsA pic.twitter.com/q0zKcc6VWw

— Erik Granqvist (@FreeHappyHabits) September 2, 2023
Philadelphia: Is the NHL better off when the Philadelphia Flyers are a winning team? Philadelphia Hockey Now's Chuck Bausman thinks so.
Washington: Washington Hockey Now is looking at the top-1o prospects playing in the Washington Capitals system.
Chicago: What to expect from Chicago Blackhawks prospect Kevin Korchinski.
Colorado: Mikhail Gulyayev, a defense prospect for the Colorado Avalanche, is playing for Avangard Omsk in the KHL.
Los Angeles: Point projections for the Los Angeles Kings during the 2023-24 NHL season according to ESPN.
Vegas: The Vegas Golden Knights have revealed their roster for the NHL Faceoff rookie tournament.
San Jose: An NHL scout believes that defenseman Leon Gawanke can crack the lineup of the San Jose Sharks this season.