Kevin's Morning Hash: 'Hawks Suter Connection, Kuemper hot commodity, Flyers chasing Tarasenko?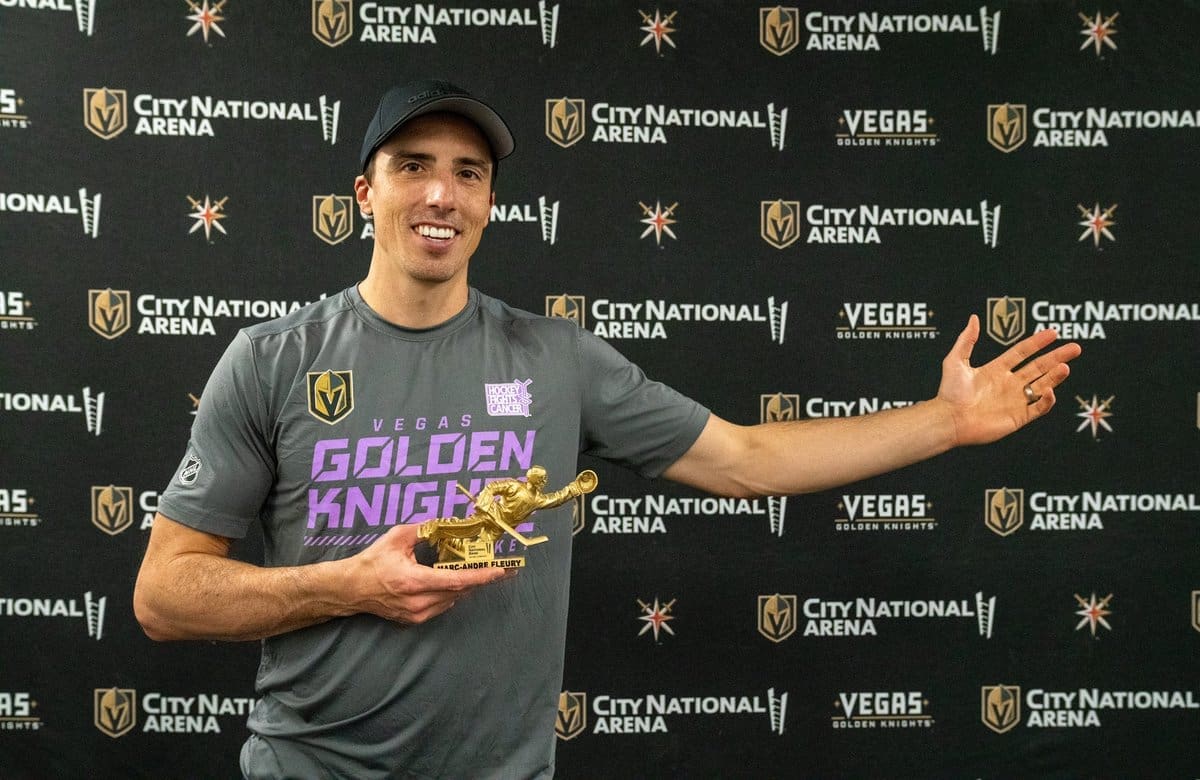 It's clear Jonathan Toews' return from illness has reinvigorated the Chicago Blackhawks. They are being extra aggressive this offseason when it comes to upgrading their roster.
The Blackhawks are trying to add a proven goalie. The Athletic's Scott Powers reported they have inquired about Vegas goalie Marc-Andre Fleury. They are looking at all of the free agent options for goalies and a defenseman.
They have also been connected to both Seth Jones and Ryan Suter. With Jones' brother Caleb now on the Blackhawks, it would seem like they have a better shot at Jones. They also have a connection to Ryan Suter because Ryan's uncle Gary was once a popular Blackhawks player. Plus, Ryan is from nearby Wisconsin and Blackhawks employee Chris Chelios knows Ryan very well.
Trade Rumor of the Day
Word around the league is that Coyotes goalie Darcy Kuemper is drawing considerable interest in the NHL trade market.  Faceoff.com has reported the Maple Leafs and Avalanche have called the Coyotes.  It wouldn't be surprising if the Carolina Hurricanes, Seattle Kraken , Buffalo Sabres and Blackhawks have also connected with Arizona GM Bill Armstrong about Kuemper.
He owns a career .917 save percentage and a career quality start percentage of .564, and he has spent much of his career on teams that were average or below average
Around the NHL
Pittsburgh:  Pittsburgh Hockey Now sources say the Pittsburgh Penguins are indeed serious players for Hyman. 
Detroit: Who are the favorites in the Hyman derby? Not the Detroit Red Wings. Detroit Hockey Now handicaps the front runners. 
Colorado: Defenseman Ryan Graves was dealt to the New Jersey Devils for Mikhail Maltsev and a second-round pick. What it means for the Avs going forward.
Philly: The Flyers are one of the teams "In" on Tarasenko. 
Florida:  Hockey Now's George Richards' take on Keith Yandle being added to the NHL buyouts list. The Cats also spent more cash on Gus Forsling and Anthony Duclair. 
San Jose: The Sharks overpaid to sign Dylan Gambrell. Sheng Peng explains why.
National: Hockey Now columnist Jimmy Murphy predicts the NHL trade market is going to explode after the trade freeze