Four degrees of separation between Red Wings and Lightning's winning ways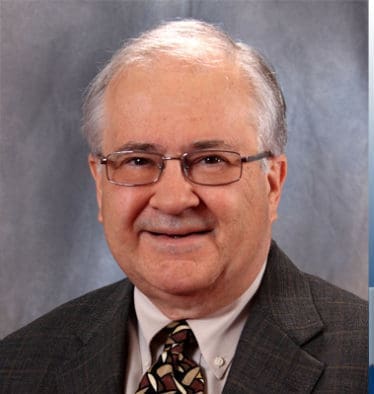 The Detroit Red Wings connect Kevin Bacon-style to the Tampa Bay Lightning's quest to win back-to-back Stanley Cup Championships.
Supposedly, there's only six degrees of separation between actor Bacon and everyone else in Hollywood. Look at the work history of any actor. That actor worked with someone who worked with someone else. Quickly you connect to an actor who was in a movie with Bacon.
The connection between the Red Wings championship aura and the Lightning championship aura requires only four degrees of separation. 
This is how they connect: In 1982, Red Wings owner Mike Ilitch hired Jim Devellano to be Red Wing general manager. He mentored Devellano. A year later, Devellano drafted Steve Yzerman and then hired Ken Holland. The Red Wings won the Stanley Cup in 1997 with Yzerman at captain. A month later, Devellano accepted a promotion and Holland was named GM. The Red Wings repeated in 1998.
Yzerman was Holland's protege
Several years later, Yzerman retired and joins Holland's management team. Yzerman trains under Holland to be a general manager. In 2010, he accepted the job as Tampa Bay's GM. He hired Julien BriseBois to be his assistant and mentored him. The Lightning win in 2020 and have a good chance of winning again.
But Devellano wasn't the favorite, at least not at first. If Devellano wasn't hired, it would have changed history
Devellano recalls Ilitch saying his final list included Pat Quinn, Red Berenson, Ron Mason, David Poile and Devellano.
Mason was Michigan State's coach. The Blues had fired Berenson as coach. The Flyers had fired Quinn. Poile was a rising young executive for the Calgary Flames, who had recently moved from Atlanta.
Devellano worked as New York Islanders GM Bill Torrey's protege. But he thought he was up against a tough field.  
Ilitch spent time with Poile
Poile recalls an in-person interview with Ilitch.  But he came away believing Ilitch was more interested in his ideas for changing the team than hiring him.
Poile's read was on target. Ilitch told Devellano years later that Devellano emerged as the favorite after Ilitch started comparing candidates.
Devellano noted to Ilitch that he had been up against  a group with impressive credentials. "But none of them had won the Stanley Cup," Ilitch said. 
The Red Wings hired Devellano after the Islanders won their third consecutive Stanley Cup championship. So with a fifth degree of separation, you can take the Lightning's repeat quest back to Islanders' dynasty. The Lightning are playing the Islanders now in the semifinals.