Red Wings' Larkin Would've Gone To Olympics Regardless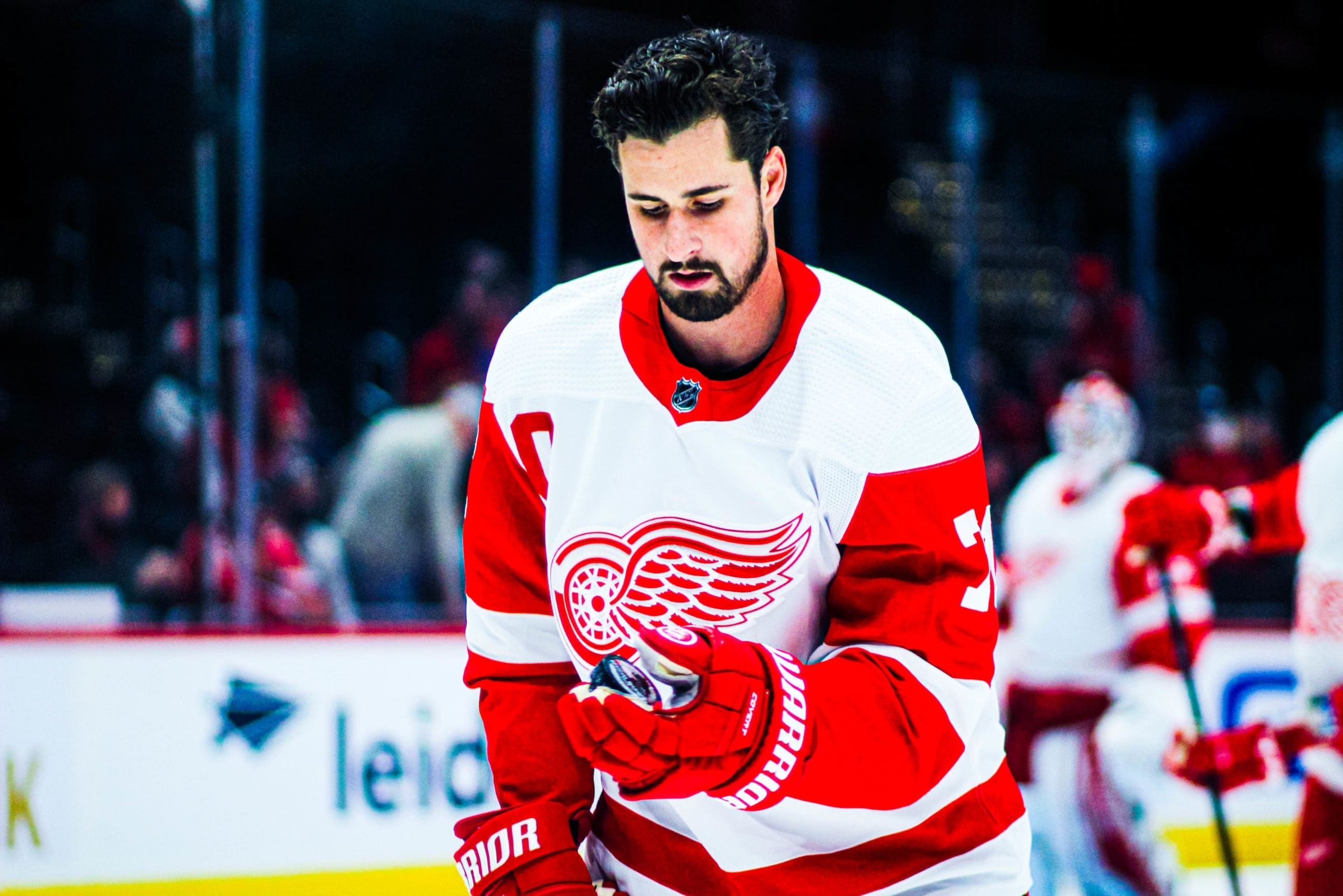 Dylan Larkin understood the concerns. He recognized the potential pitfalls and the consequences that might be incurred.
Nonetheless, the captain of the Detroit Red Wings was all in when it came to the Beijing Winter Olympic Games. If asked, he was going. No matter what.
The delays the recent COVID-19 outbreak across the NHL is causing to the league's schedule ended up causing the NHL and NHLPA to agree to make the difficult choice not to be sending their players to participate in the Beijing Winter Games hockey tournament in February.
"Like everyone says, it's disappointing," Larkin noted of the NHL's choice to skip the Games for a second consecutive Olympiad. The NHL also didn't attend the 2014 Winter Games in Sochi, Russia.
Larkin Unconcerned About Risks
Beyond the backlog of NHL games that must be made up, there were other worrying factors about pausing the season for the Beijing Games. At the top of that list was the Chinese regulation that requires anyone testing positive for COVID-19 while in the country to quarantine for five weeks.
Despite that risk, Dylan Larkin wouldn't have been the least bit heistant if USA Hockey called upon his services.
"It would've been an honor to go and represent the US," Larkin said. "I would have absolutely jumped on that opportunity with knowing all the things going on.
"It would've been one of the greatest honors of my career so far."
Dylan Larkin for Team USA pic.twitter.com/k5xlnYBTQX

— Hockey Players (@HotNHLers) May 26, 2016
His reasoning was simple. Already, Larkin has worn the USA jersey at the U17 World Hockey Challenge and the World U18 Championship. He's played for USA Hockey the World Junior Championship and in five IIHF World Championship tournaments.
"I haven't had a chance to represent the US at a best on best tournament," Larkin said. 
The Red Wings captain would like to see the NHL and NHLPA get together to organize another World Cup of Hockey to fill the Olympic vod for NHL players.
"Hopefully they can figure something out to get the best players in this game to play each other for their home countries in the near future, because I think it would be great for the game," Larkin said.