Mitchell Stephens Skating, No Update on Vrana, Nedeljkovic in Net Tonight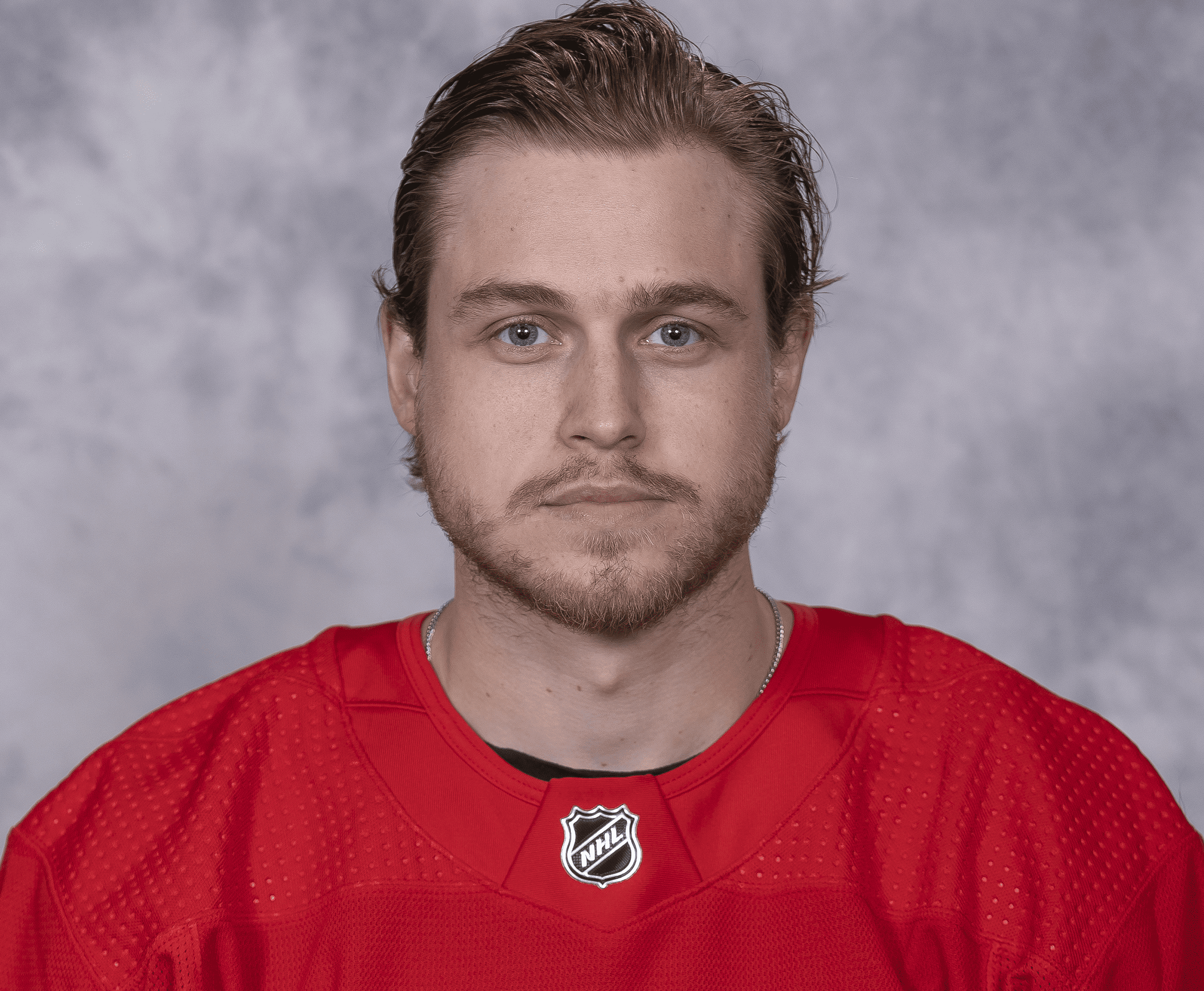 Center Mitchell Stephens' ability to skate with the Detroit Red Wings today in Tampa doesn't mean he is close to returning to the lineup.
"He's skating better than he's walking," Red Wings coach Jeff Blashill said. "For whatever reason it's easier to skate in terms of pain threshold. Until we get him into practice, I really can't give any kind of timeline."
Still no timeline on Jakub Vrana, either.
"Don't have a specific time frame yet but obviously every day he's out there he moves closer, so we'll see," Blashill said "When I have more specifics I'll let you guys know."
Blashill said Vrana has not seen the doctor yet.
"We're still working towards that," Blashill said, adding "He's spent time in practice with us. I just would hate to put a real date on it and lock myself into that."
Stephens, 25, hasn't played since Nov. 13 when he suffered an undisclosed injury against the Montreal Canadiens. It's officially listed as a lower body injury. When he was hurt, the Red Wings said he would be gone until after Olympic break in February.
"He's done a good job working through his rehab," Blashill said. "It's been a long, hard injury to come back from. It's unfortunate but that's the reality of it.
With the Red Wings playing in Tampa tonight, Stephens presumably had a chance to catch up with his old teammates. He played parts of two seasons with the Lightning. Stephens played in the postseason and helped them win a Stanley Cup in 2020.
The Red Wings acquired Stephens thinking he would be their fourth line center. But he only played 16 games before he was injured.
Nedeljkovic in Net
Blashill indicated that Alex Nedeljkovic will be goal tonight for the Red Wings and Thomas Greiss will play Saturday against the Florida Panthers. The back-to-back Florida games are extra challenging: Tampa Bay has a .717 winning percentage and Florida's percentage is .713.
"We've got 23 hours until we play another really good team," Blashill said. "Ned had a real good game last game and so I'm hoping he can carry that forward into tonight. We're gonna need him."
The Red Wings are in a stretch of playing seven quality teams over a 19-day period. The Red Wings are 2-3 in that stretch with wins over the New York Rangers and Carolina Hurricanes, and losses against the Minnesota Wild, Colorado Avalanche and Toronto Maple Leafs.
It's never easy winning in Tampa, but tonight the Lightning could be more motivated because they didn't play well in a loss to the Pittsburgh Penguins Thursday night.
"This is a momentum building," Blashill said. "If you end up in your zone a lot, even shots that aren't really chances, they feel like chances against because the crowd is into it and they feed off their momentum. We've got to play similar to how Pitt did last night in terms of of getting out of our zone fast, getting through the neutral zone fast, and then try to be on top of them and not give them any space. "