The Five: Best NHL Trade Deadline Deals by the Detroit Red Wings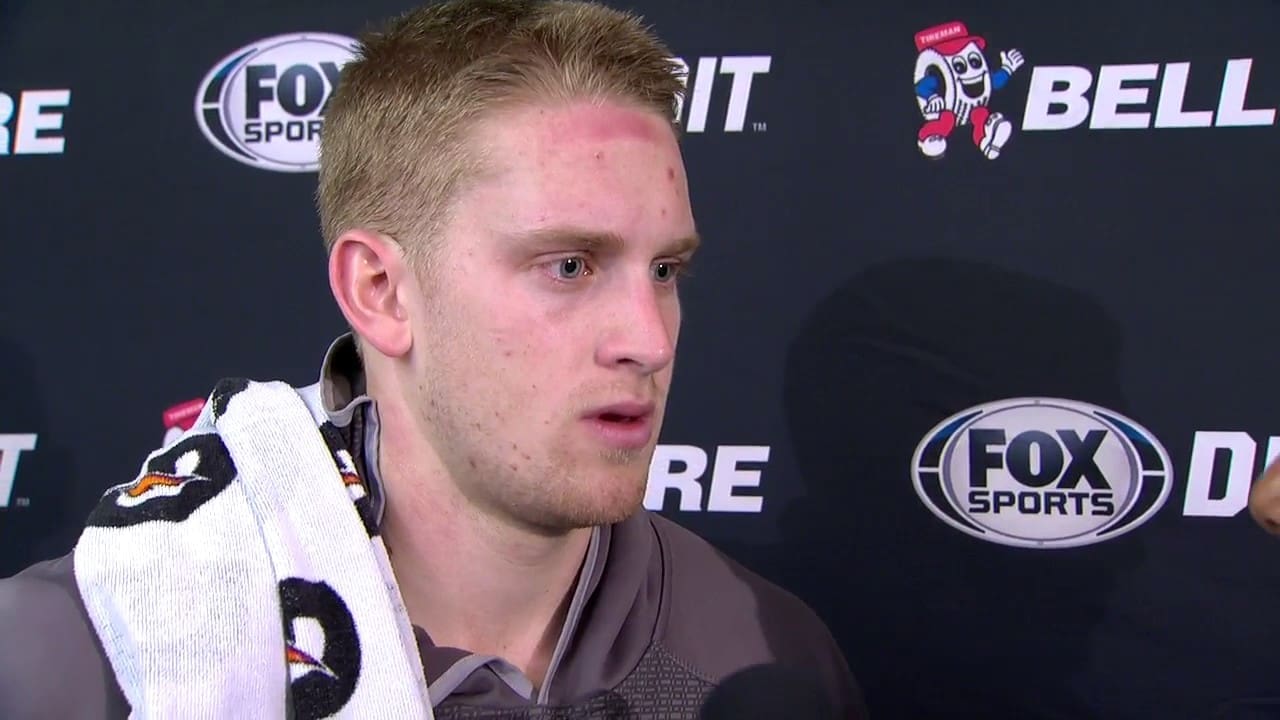 When Frank Mahovlich settled in with the Detroit Red Wings in 1968,  Sports Illustrated headlined the news: "A new Cadillac for Detroit."  Mahovlich was a sleek, magnificent machine with a powerful engine. The headline writer thought he fit well "Rolls Royce" Gordie Howe and "Land Rover" Alex Delvecchio.
"Don't forget that Mahovlich is only playing for Detroit today the way he was supposed to have been playing the past 11 years in Toronto," Sports Illustrated's Gary Ronberg wrote.  "Forty goals from the Big M? Why, he could have worn snowshoes for skates and still given the Leafs 20 a year if he had really wanted to."
Mahovlich came to Detroit, along with Garry Unger, Pete Stemkowski and the rights to Carl Brewer, on March 3, 1968, in a swap for future Hall of Famer Norm Ullman, Paul Henderson, Floyd Smith and Doug Barrie.  It is clearly one of the Detroit Red Wings' top five trade deadline moves. Mahovlich scored 49 goals in his first full season with the team. Unger blossomed into a 42-goal scorer.  Stemkowski was a useful 20+ goal scorer.
Here are the other deals among the Red Wings' top five trade deadline moves:
4. Anthony Mantha for Jakub Vrana
Nobody saw this one coming. This deal happened right before the 2021 NHL trade deadline and was one of the last deals announced. There had been no rumors about Detroit GM Steve Yzerman talking to the Washington Capitals about moving Anthony Mantha.
The deal: Mantha for Jakub Vrana, a first-round pick and a second-round pick. Yzerman used that first round pick to move up and grab Sebastian Cossa who is supposed to the team's goalie of the future.
In his short time in Detroit, Vrana has given every indication he can be an essential part of the team's rebuild.
3. Landing Slava Fetisov
Fetisov was almost 37 when the Red Wings acquired him from the New Jersey Devils for a third-round pick on April 3, 1995.  He is considered one of Russia's all-time greatest players. Fetisov registered 14 points in his first 14 games in Detroit.
He ended up playing parts of four seasons with Detroit, playing regularly when they won back-to-back Stanley Cups in 1997 and 1998. He was 40 when the Red Wings won in 1998 and yet he was impressively solid in his defensive role. In the two Stanley Cup runs, he played 41 postseason games with seven assists and a +6 plus-minus.
But he is probably most remembered in Detroit for being part of the Russian Five with Vladimir Konstantinov, Sergei Fedorov, Igor Larionov and Slava Kozlov. Coach Scotty Bowman started playing them together in 1995.
2. The Brad Stuart Deal
GM Ken Holland gave up second- and fourth-round picks to the Los Angeles Kings at the 2008 deadline to land Stuart who became an instant fixture on Detroit's defense.
In the 2008 playoffs, Stuart average 21:40 minutes per game, while posting a +15 plus-minus. He registered seven points, including a game-winning goal.
He ended up playing five seasons in Detroit before the Red Wings accommodated his request to move him back to the West Coast for family reasons. It's easy to overlook this deal. But Stuart ended up being a valuable player for the organization.
1. Larry Murphy for Future Considerations
Larry Murphy was playing poorly for the Toronto Maple Leafs in 1996-97. He was 36 years old. The future Hall of Famer's mobility wasn't what it once was. Toronto fans were booing him mercilessly. But Scotty Bowman liked the way Murphy played and acquired him before the 1997 trade deadline. The price was future considerations, code for we will do you a favor someday.
Murphy was a perfect fit for Detroit. Bowman used him with Nick Lidstrom. During the 1997 Stanley Cup Final, Bowman used Lidstrom and Murphy against the Philadelphia Flyers' Legion of Doom Line.
The trade reinvigorated Murphy. He ended up being Lidstrom's permanent partner and registered 52 points in each of the next two seasons. Murphy was a fixture while helping Detroit win the back-to-back Stanley Cups in 1997-98. He ended up playing part of five seasons in Detroit before retiring.
Murphy stayed connected to Detroit after retirement and today is an analyst for Bally Sports broadcasts.