Zadina May Return This Week; Bertuzzi Still Not Practicing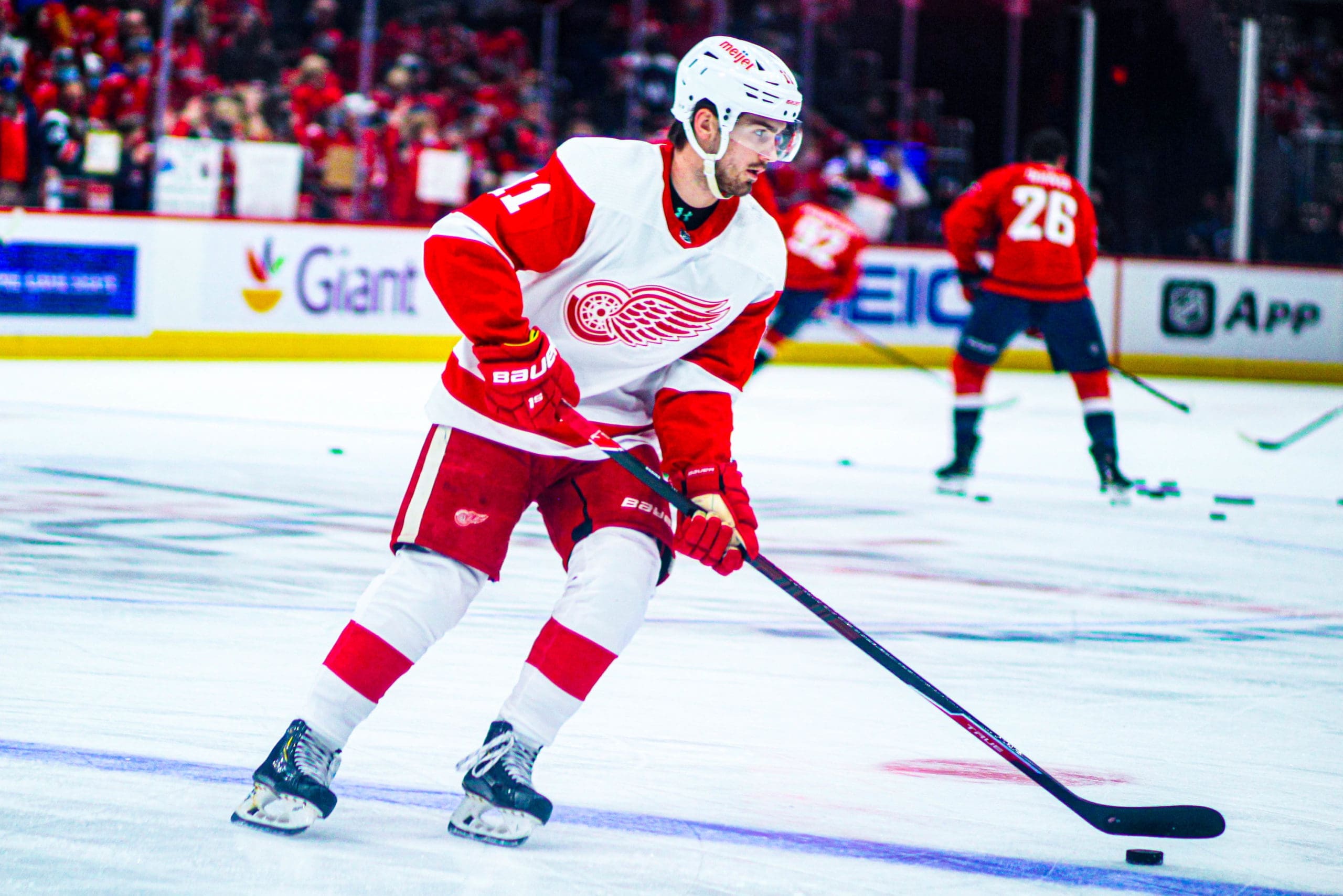 Detroit Red Wings coach Derek Lalonde expects to have Filip Zadina back in the lineup before the team has its eight-day break.
"We'd be hopeful he would get in one of these next three games," Lalonde said.
The sixth pick in the 2018 NHL Draft hasn't played since a game Nov. 5 against the New York Islanders when he suffered a broken leg when struck by a shot. He has only played nine games this season.
DraftKings Bet $5 Win $150
All States Where Legal
GET THE APP
SIGNUP BONUS
BET $5, WIN $150


New Player Bonus
BET NOW
The Red Wings will have to make room for Zadina on the roster, and defenseman Robert Hagg seems like the most likely cut. The Red Wings would have to waive him.
Defenseman Ben Chiarot didn't practice Monday, but Lalonde said it was a personal day. He will play against the Sharks.
Meanwhile, Tyler Bertuzzi (lower body) didn't practice Monday, which means he isn't likely to play Tuesday against the San Jose Sharks. He didn't play the third period against Vegas, and missed Saturday's game against Philadelphia.
"Came here this morning expecting him to practice," Lalonde said. "He needed another day, so I would not expect him tomorrow."
Back on The Road
The Red Wings play Thursday and Friday on the road against the Montreal Canadiens and New York Islanders.
"We're hoping to have him by the end of the week but there is a possibility, would it make sense with an eight-day break not to use him?" Lalonde said. "That would be a day to day evaluation with the trainers."
Zadina made some changes while he was injured. He and his girlfriend adopted a Staffordshire bull terrier. Plus, he did something in reaction to starting the season with no goals in nine games.
"I changed the curve in my stick," Zadina said. "I decided to shoot the puck again."
He views this as a fresh start.
"I'll just be thinking about it like it's gonna be my first game of the season when I get the chance to play," Zadina said.
Lalonde said he wasn't sure where Zadina fits in the lineup right now. Zadina was drafted as a scorer, but he hasn't been able to deliver at the NHL level. It seems fair to say that the Red Wings aren't sure what they have yet with Zadina
"We want to hold him accountable like the rest of our guys," Zadina said. "Even the last three games, we're 1-1-1 but we're playing defensively very well. We're not giving our opponents much space. We'd ask the same of him.
Be connected with our group. With what we're trying to do right now.
"We're flowing four lines, we're playing well defensively, we're getting chances, we're getting looks. This Philly game didn't look much different than Vegas. The difference was we found a way to finish in Vegas and not the Philly game. So just ask him to join the party, the way we've been playing."