Red Wings Oddly Find Themselves Both Disappointed and Hopeful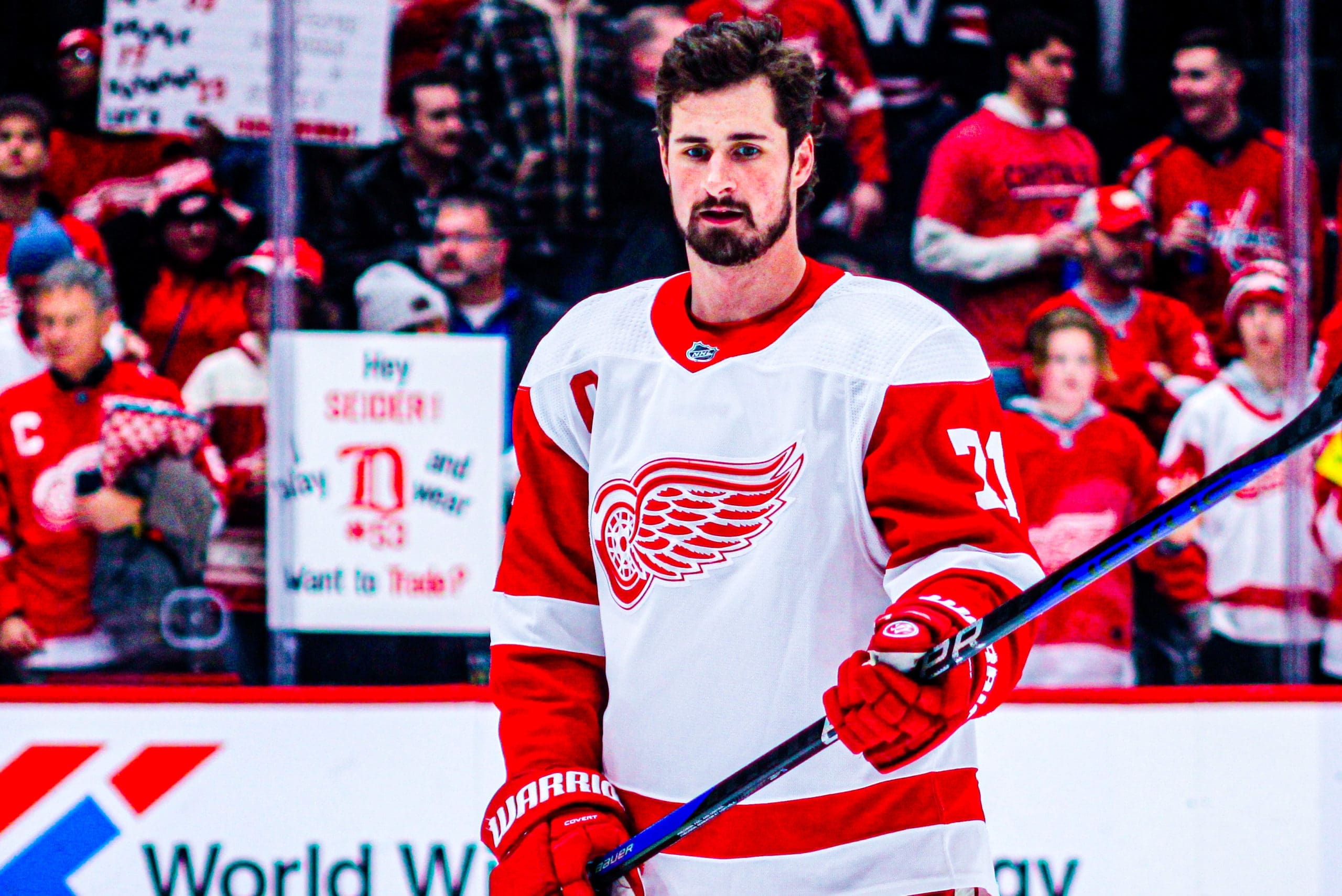 DETROIT — Red Wings general manager Steve Yzerman suggested at the NHL trade deadline that his team isn't truly competing against Tampa Bay, or Boston, or Toronto.
"Our competition we gotta be looking at is Buffalo, Ottawa," Yzerman said in that press conference. "These guys are young. Even Montreal with a lot of picks, a lot of good, young players, that's the groups of teams we gotta be watching, because when they're good, we're hoping to be good as well."
His declaration seemed particularly meaningful Thursday when the team lost 7-6 in a shootout to the Buffalo Sabres and were officially eliminated from the playoff race by the New York Islanders' 6-1 win against the Tampa Bay Lightning. This is the seventh consecutive season the Red Wings have failed to qualify for the playoffs.
Mixed Feelings
Are the Red Wings, disappointed? Yes. Are the Red Wings optimistic about the future? That's also a  'Yes'. It's as if the Red Wings don't exactly know how to feel about this season. They are already have five more points than they had last season and they are improved in many ways. But they are still 20-plus points from being one of the division's best teams.
"I think there's certainly more hope for next season," Detroit captain Dylan Larkin said. "Again tonight's game we had the message where we're gonna be battling with these guys. We weren't good against them this year but tonight was certainly better. It was certainly a better battle level. We were much more engaged tonight."
Lucas Raymond becomes the 3rd youngest Red Wing in history to reach 100 career points. #LGRW pic.twitter.com/1e2gHWhOF4

— IcehockeyGifs (@IcehockeyG) April 7, 2023
The Red Wings lost all four games to the Buffalo Sabres this season, but earned a point in the last two.
"We just hung in there," Lalonde said about the shootout loss. "All in all, that's a really good point. Obviously I gotta watch it back but it's going to feel like we deserved both of them. But good point."
The Red Wings have earned points in five of their last six games and they didn't get eliminated until their 78th game.
"Obviously especially with what happened at the deadline with injuries, guys just kept battling," Lalonde said. "So no doubt I think a positive on the big picture."
After tonight, they are three points behind the Sabres and one point behind the Ottawa Senators. The Red Wings have a game in hand to the Senators.
Playing the Sabres this late in the season is helpful because it shows the Red Wings how they measure up against one of the league's better young teams. Half of Buffalo's roster is comprised of players 23 and under. And they are a better team than Detroit, more talented, more explosive offensively.
But the Red Wings can compete with them. The two games in Detroit demonstrate that.
Sabres Plan
"Look what (the Sabres are) building," Lalonde said. "We talk about the perfect example of a patient build. That team's going to be a loaded contender for a decade and it's a team we're going to be dealing with within the division. We're 0-2-2 against them this year. They take all eight points, we take two, and what are they, three points up on us? Just within the division, that's the difference of why they're still playing for something and we officially got eliminated. I think there is something real about these division games, these division rivals."
The Sabres' potential is intriguing to say the least. Former University of Michigan defenseman Owen Power had three assists in his game. Dylan Cozens scored his 30th goal.
But the Sabres are technically still alive in the playoff hunt, but they are tracking toward a 12th consecutive season out of the postseason.
BetMGM Sportsbook
States: All States Where Legal
GET THE APP
SIGNUP BONUS
UP TO $1,000!


Up To $1000 Paid Back in Bonus Bets
BET NOW
The truth is where the Buffalo vs. Detroit competition goes from here depends on many factors. Will the Sabres' best young players continue to develop and who else joins their roster? How soon before Buffalo goalie Devon Levi is fully developed? How about Detroit's Sebastian Cossa? What level of impact will Marco Kasper have for the Red Wings? Can Simon Edvinsson be a high level difference-maker? How long will it take for Buffalo's Jack Quinn to reach his potential?
There's much unsettled about both of these teams.
Will Yzerman or Buffalo GM Kevyn Adams do more this summer to help their teams? All of those factors are important in determining which of them will make the playoffs first. The Red Wings need to measure themselves against these Sabres because they are building the right way. They are a better team.
But the race to make the playoffs again first is still too close to call.
"