The Daily: Galchenyuk Threatened to Assault Police Officer; 2% Solution For Red Wings Stanley Cup odds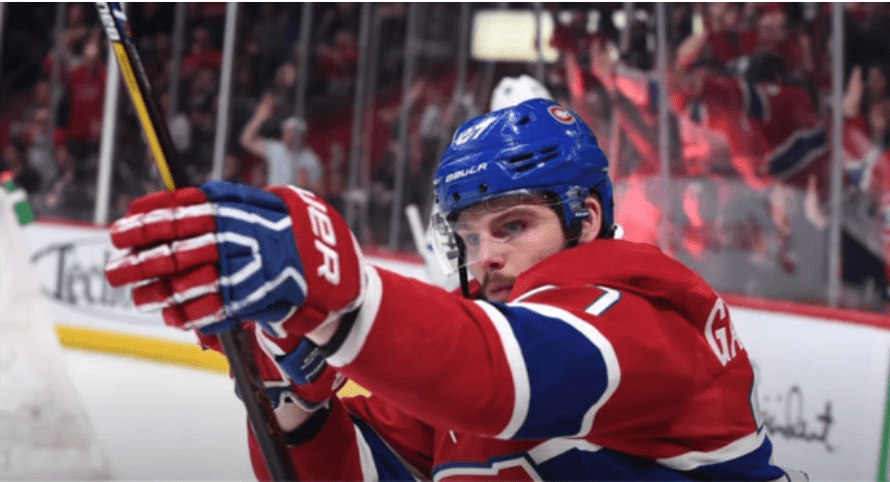 The Detroit Red Wings may have undertaken another significant upgrading of their roster this summer, but it hasn't done much to impress the oddsmakers at online sports betting sites.
The latest 2023-24 Stanley Cup odds at BetMGM are showing the Red Wings as the 19th betting choice to win the Cup next season. Detroit is getting odds of +5000, or 50-1, to be the team hoisting Lord Stanley's mug aloft at season's end. The Wings are given just a 2% chance of being Stanley Cup champions.
Among Atlantic Division clubs, Detroit is the seventh betting choice. The Red Wings are even behind Buffalo Sabres (+3500) and Ottawa Senators (+4000) and ahead of only the Montreal Canadiens (+150000).
Galchenyuk Threatens Police
When the Arizona Coyotes were unconditionally releasing veteran forward Alex Galchenyuk just two weeks after signing him as a free agent, heads were turning in disbelief.
As the reasons for this sudden turn of events became public knowledge, those same heads were nodding in agreement with the decision.
A police report shows the former Coyotes player allegedly threatened to cut out the organs of an officer's wife and child.
https://t.co/niYVtauSd9

— 12 News (@12News) July 14, 2023
According to a police report obtained by KPNX 12 News, Galchenyuk threatened to cut a police offider and to remove the kidneys from his family members.
"I will end your bloodline," Galchenyuk allegedly told Scottsdale, Arizona police."One phone call and you're dead."
Galchenyuk is facing numerous charges. They include property hit and run, disorderly conduct, failure to obey, resisting arrest, and threatening or intimidating.
Red Wings In Case You Missed It
Red Wings Offseason
The maturity of Donovan Sebrango always impressed the Red Wings organization. As the defenseman left for Ottawa via the Alex DeBrincat trade, not surprisingly, Sebrango did so with class. "Thank you @DetroitRedWings and @griffinshockey
for the opportunity to turn my childhood dream into a reality," Sebrango posted on Twitter. "I'll forever be grateful for my time with this organization. Another thank you to the great teammates I had along the way and the fans for your unwavering support!"
Hockey Now Network
Boston: On his return to the team, veteran forward Milan Lucic is suggesting that he might tear up at the 2023-24 Boston Bruins season opener.
Buffalo: Center Anton Wahlberg has signed an entry-level contract with the Buffalo Sabres.
Florida: Wisconsin center Owen Lindmark is balancing hockey and school while attending the development camp of the Florida Panthers.
Montreal: How the Montreal Canadiens are being influenced by the LTIR status of goaltender Carey Price.
Pittsburgh: Rumors that goaltender Tristan Jarry is dealing with a hip injury are being refuted by the Pittsburgh Penguins.
Philadelphia: Veteran defenseman Tony DeAngelo is on uncondtional waivers and the Philadelphia Flyers intend to buy out his contract.
BetMGM Sportsbook
States: All States Where Legal
GET THE APP
SIGNUP BONUS
UP TO $1,000!


Up To $1000 Paid Back in Bonus Bets
BET NOW
Chicago: Former Chicago Blackhawks star Patrick Kane appears to be in no hurry to sign a contract with a new club.
Colorado: Six bargain UFAs that make sense for the Colorado Avalanche.
Nashville: Center Ryan O'Reilly doesn't see any reason why the Nashville Predators can't be contenders next season.
Vegas: Three things that could go wrong next season for the Vegas Golden Knights.
Los Angeles: These players were disappointing during the development camp of the Los Angeles Kings.
San Jose: Latest trade rumors involving San Jose Sharks players Erik Karlsson and Kevin Labanc.
Calgary: Is excitement returning to the locker room of the Calgary Flames.