Red Wings Will Have Some Cap Space For 2024 UFAs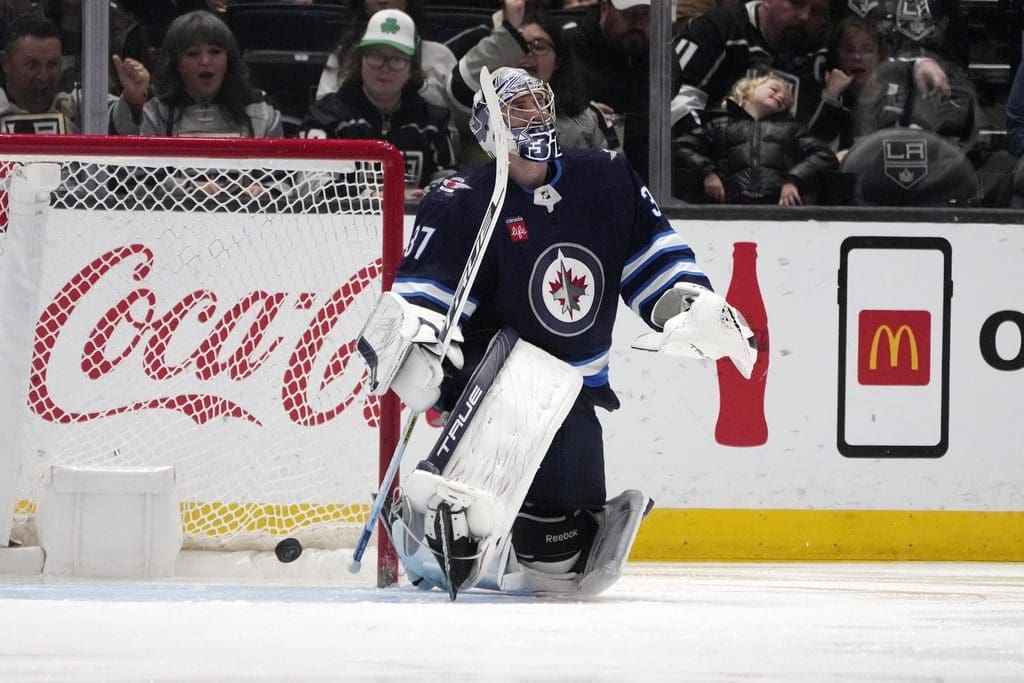 When it comes to NHL unrestricted free agents, wait until next year is a popular refrain among the league's general managers. That probably includes Red Wings GM Steve Yzerman.
This summer's UFA crop was considered ordinary at best, while the 2024 free agent class has the potential to be exceptional.  Undoubtedly, every NHL team, including the Red Wings, has discussed how much cap space they might have next July 1.
The cap is expected to rise by $4 million next season.
The Red Wings, according to CapFriendly's latest estimate, project to have about $33 million in cap space to spend for the 2024-25 season with about 12 players to sign. The restricted free agents who need to be signed include Moritz Seider, Lucas Raymond, Michael Rasmussen and Jonatan Berggren. Those players could eat up two-thirds of that $33 million depending upon the length of Seider's deal.
It's challenging to project what they will get before we see how they produce this season. But if the Red Wings want to sign Seider long-term, it will likely cost them $9 million plus per season.
The majority of possible free agents will re-sign with their teams, but here are some players who would be of interest to most teams, including the Red Wings, next summer if they are unsigned:
Center Auston Matthews
The expectation is he will re-sign with Toronto. He is on record as saying he wants to stay in Toronto. But for a couple of years, there has been speculation that Detroit is one of the places he would like to play if he ever leaves Toronto. He did play in Michigan when he was with the U.S. National Team Development Program.
Left Wing Tom Wilson
The Capitals don't want to trade Wilson. They want to re-sign him. It's that simple. You would guess the Capitals will get it done, but there are no guarantees.
Wilson is exactly the kind of player the Red Wings would like to get — a top six forward with a beastly playing style. He offers the possibility of goals and prickliness.
Goalie Connor Hellebuyck
Let's see how well Ville Husso plays this season before anyone gets too carried away. He is a Michigan native. But the Winnipeg Jets are trying to trade him now, and he seems open to re-signing with a new team. The New Jersey Devils seem like a possibility.
Defenseman Brandon Montour
He's coming off a tremendous regular-season and playoffs in Florida. He scored 16 goals in the regular-season and added eight more in the playoffs. His 108 penalty minutes speak to his feisty playing style. Plus, he is a right-hand shot.
Most of the teams in the NHL, including the Red Wings, need more  right-shot defensemen.
Forward Jake DeBrusk
He can play either wing and he's 27 years old.  Boston Hockey Now is reporting there will be considerable interest in DeBrusk if he goes to free agency.
The Bruins will make every effort to re-sign him, but there is a chance he will explore the free agent marketplace.
Center Mark Scheifele
He's a 6-foot-3, 200-pound center who scored 42 goals last season. The Red Wings, like many teams, would benefit from more size at center. Scheifele has been a consistent goal scorer in his career.
Forward Steve Stamkos
Stamkos is 33, but he has registered 190 points over the past two seasons. He has a history with Steve Yzerman from their time together in Tampa Bay. It doesn't seem like he would want to join a rebuilding team. But let's see what the Red Wings do this season. Likewise, let's see if the Tampa Bay Lightning take a step backwards.