The Daily: Karlsson Saga May Have Clarity; Wilson Staying in DC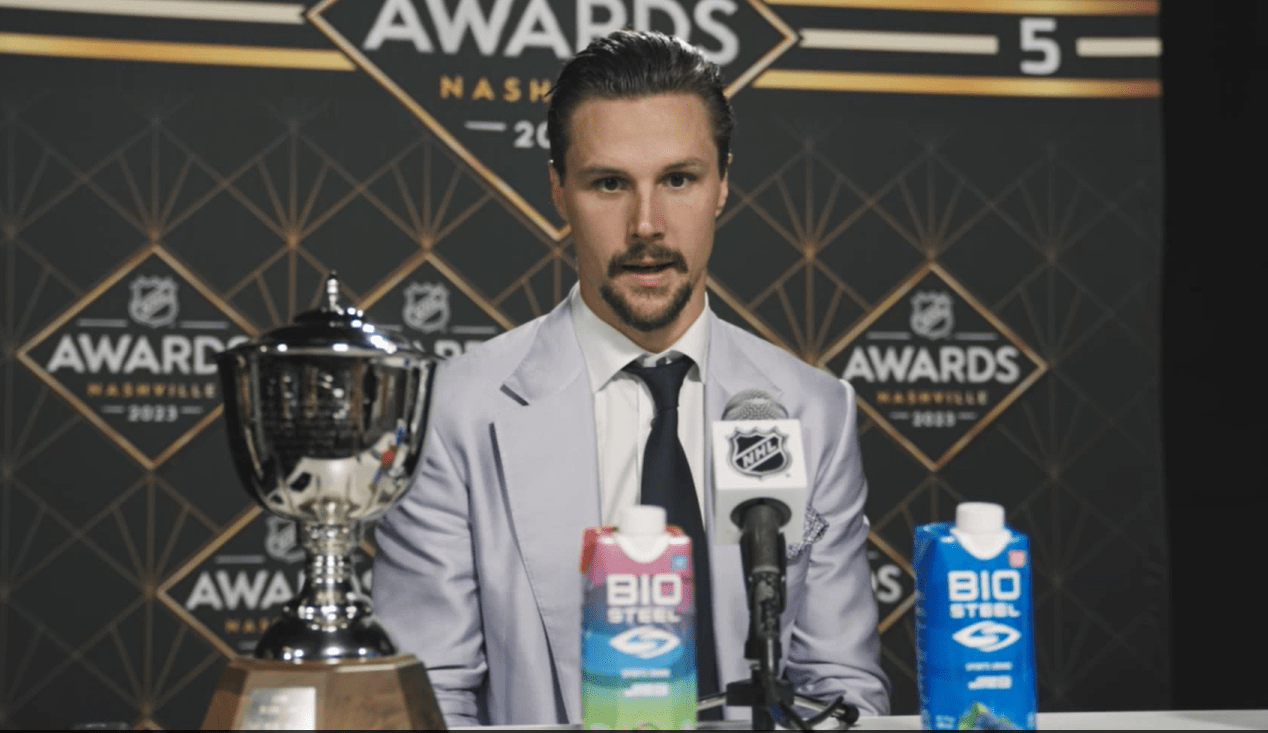 Sportsnet's Elliotte Friedman, a kingpin of hockey insiders, reports that this weekend may bring clarity to the Erik Karlsson trade situation.
On Saturday, a second NHL buyout window opens and teams have 48 hours to make a move. San Jose Hockey Now's Sheng Peng wonders whether the Pittsburgh Penguins might consider buying out Jeff Petry or Mikael Granlund. Detroit fans know Petry because he is the son of former Detroit Tigers pitcher Dan Petry who is now an analyst on Tigers' broadcasts.
New Penguins President Kyle Dubas has decisions to make.
If either Petry or Granlund is bought out, it could signal a deal for Karlsson is close at hand. The main issue in dealing Erik Karlsson is that he is making $11.5 million for the next four seasons and the Sharks want to limit how much salary they will retain.
Peng wrote another Karlsson story in which he analyzes whether it is plausible Karlsson and the Sharks might mutually agree to terminate his contract, like the Red Wings did with Filip Zadina. It's a far different situation, but the result would be the same. Karlsson could become an unrestricted free agent and go where he wants to do.
There are multiple reasons why it doesn't seem likely, including the Sharks receiving no compensation for a valuable player. Plus, Karlsson would lose serious money.
Kyle Dubas has completed his general manager search and has named himself general manager.

Does the Pittsburgh Penguins' attention now shift to a potential Erik Karlsson trade? @JamisonCoyle | @FriedgeHNIC | #LetsGoPens | #NHLTonight pic.twitter.com/f0cGJQBwyn

— NHL Network (@NHLNetwork) August 4, 2023
Red Wings Offseason
Red Wings  prospect Trey Augustine (41st overall, 2023) was the losing goalie in USA White's 4-2 loss to Finland on Friday. He gave up two goals, including the GWG in 28 minutes and 30 seconds of work.  Augustine owned a 3.19 goals-against average and a .872 save percentage in three games in the tournament. He will play at Michigan State this season.
Red Wings In Case You Missed it
Hockey Now Network
Boston: Milan Lucic almost didn't make it back to Boston. The Toronto Maple Leafs and Chicago Blackhawks tried to sign him before the Boston Bruins did.
Buffalo: Sean Keohane checks in as the Sabres' No. 38 prospect. Buffalo Sabres. 
Chicago: Nate Brown takes a deep dive into the question of  whether prospect Kevin Korchinski will be a franchise player for the Chicago Blackhawks.
Montreal: The Swiss League named Montreal first-round pick David Reinbacher "Youngster of the Year." Montreal Canadiens.
Philadelphia: Cutter Gauthier and Cole Knuble continue to look sharp at the World Junior Summer Showcase. Philadelphia Flyers.
Pittsburgh: Jake Guentzel will miss start of the 2023-24 season after ankle surgery. Pittsburgh Penguins
Washington: The Capitals re-signed Tom Wilson who could have been an unrestricted free agent next summer. Washington Capitals.