Jeff Petry: First Choice Was A Trade To The Red Wings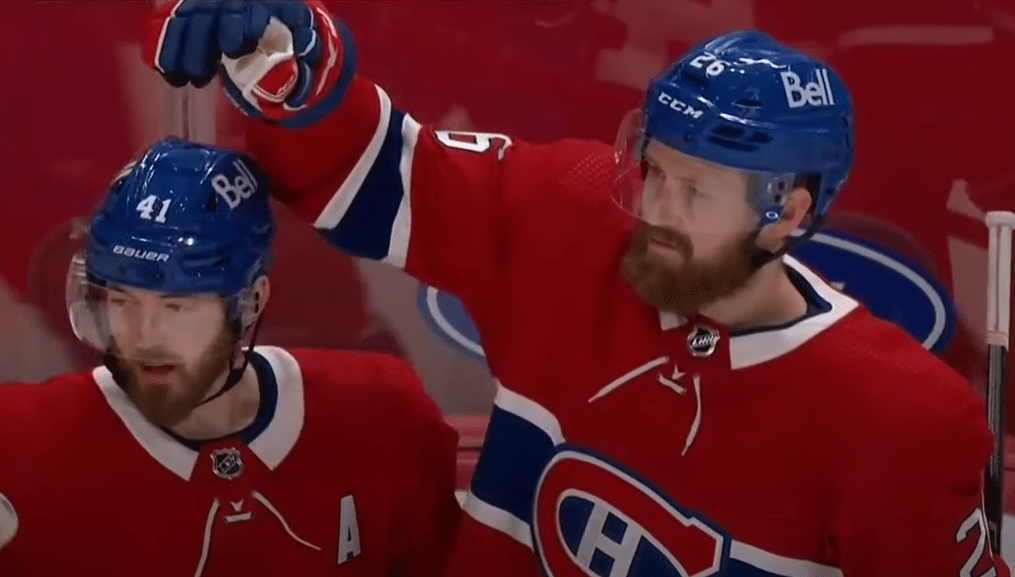 DETROIT —  New Red Wings defenseman Jeff Petry recalled that when his father, a World Championship athlete, came to his games when he was a young man he always watched intently and then had just one question at the end.
"Walking out of the games…he was 'How did you play?' Good. 'Alright'," Petry recalled. "He just didn't know."
That's because his father Dan Petry was a major league pitcher (125 career wins), a California boy who helped the Detroit Tigers win the 1984 World Series. Plenty of NHLers have had fathers who played in the NHL, but not many had the parental set-up that Jeff Petry enjoyed. He had the best of all worlds, having an affable father who understood what it took to be a successful pro athlete and no knowledge to get overly involved in how his son played.
"It was always something that he was always at practice, always at games watching but he didn't know much about it," Jeff Petry said. "Along the way it's been nice to talk to him about what it is to be a professional, what it takes to get to that level."
Petry said he liked that his dad could help on the mental side of sports. "But he allowed me to go out in the hockey world and do my own thing," Petry said.
Coming Home
His own thing is to help the Red Wings take the final steps in their rebuild and make a serious effort to qualify for the playoffs. Petry is 35, which means he was nine, growing up in Farmington Hills, when the the Steve Yzerman-led Red Wings were winning back-to-back Stanley Cup championships.
"I was always watching Red Wings games," Petry said. "My childhood room was Red Wings everything. Hockey was always something I enjoyed more than baseball. It took me awhile to finally tell my dad that and get away from that. Hockey always meant a little bit more to me. He was very supportive of both sports growing up. When I ultimately made the decision to stop playing baseball, he was thrilled that I picked hockey and was gonna continue down that road."
He was thrilled to receive the call from now-GM Yzerman after the trade was announced. The Red Wings gave up young defenseman Gus Lindstrom and a fourth-round pick to the Montreal Canadiens for the right-shot defensemen.
The Canadienstly  recenreceived a second-round pick to take Petry's salary because the Penguins needed to clear salary space to acquire Erik Karlsson. The Canadiens are not as far along in their rebuild as the Red Wings. They were trying to move Petry as soon they got him.
Red Wings Were No. 1
Montreal general manager Kent Hughes, out of respect for Petry, asked him where he wanted to go.
"Detroit was the No. 1 spot on my list," Petry said. "I want to play here…wanted to my whole life. I like what I see when I look at that roster and the steps this team has made over the last couple of years. It's an exciting moment."
Petry said he plans to live in Michigan after he's finished playing. Thus, landing here now could not be more perfect.
The Red Wings liked Petry's two-way play. He played 22-25 minutes for Pittsburgh during the 2022-23 stretch drive when they were trying, unsuccessfully, to make the playoffs.
The Red Wings now have seven veteran defensemen, including three right-shot defenseman. Coach Derek Lalonde has said in an ideal world a coach would prefer to have three left-shot and three right-shot defenseman on the blue line.
Who's Out?
Unless someone gets hurt, or Lalonde plays seven defensemen, someone is going to sit. Olli Maatta looks like a candidate, but it could change from game-to-game.
Moritz Seider, Petry and Justin Holl are the right-shot defensemen. Jake Walman, Ben Chiarot, Shayne Gostisbehere and Olli Maatta are left shot defenders.
Seider and Walman played well together last season. It doesn't seem like that Lalonde will want to break them up. Gostisbehere is needed for the power play. Chiarot and Petry did play together for a while in Montreal. Petry said he and Chiarot had a long talk Tuesday night.
Petry clearly likes his new defensive group. "There's a good balance on that back end," Petry said. "Everyone has different skill-sets that come into play. That balance is exciting to see."