Did the Red Wings Earn a Good Point or a Bad Point?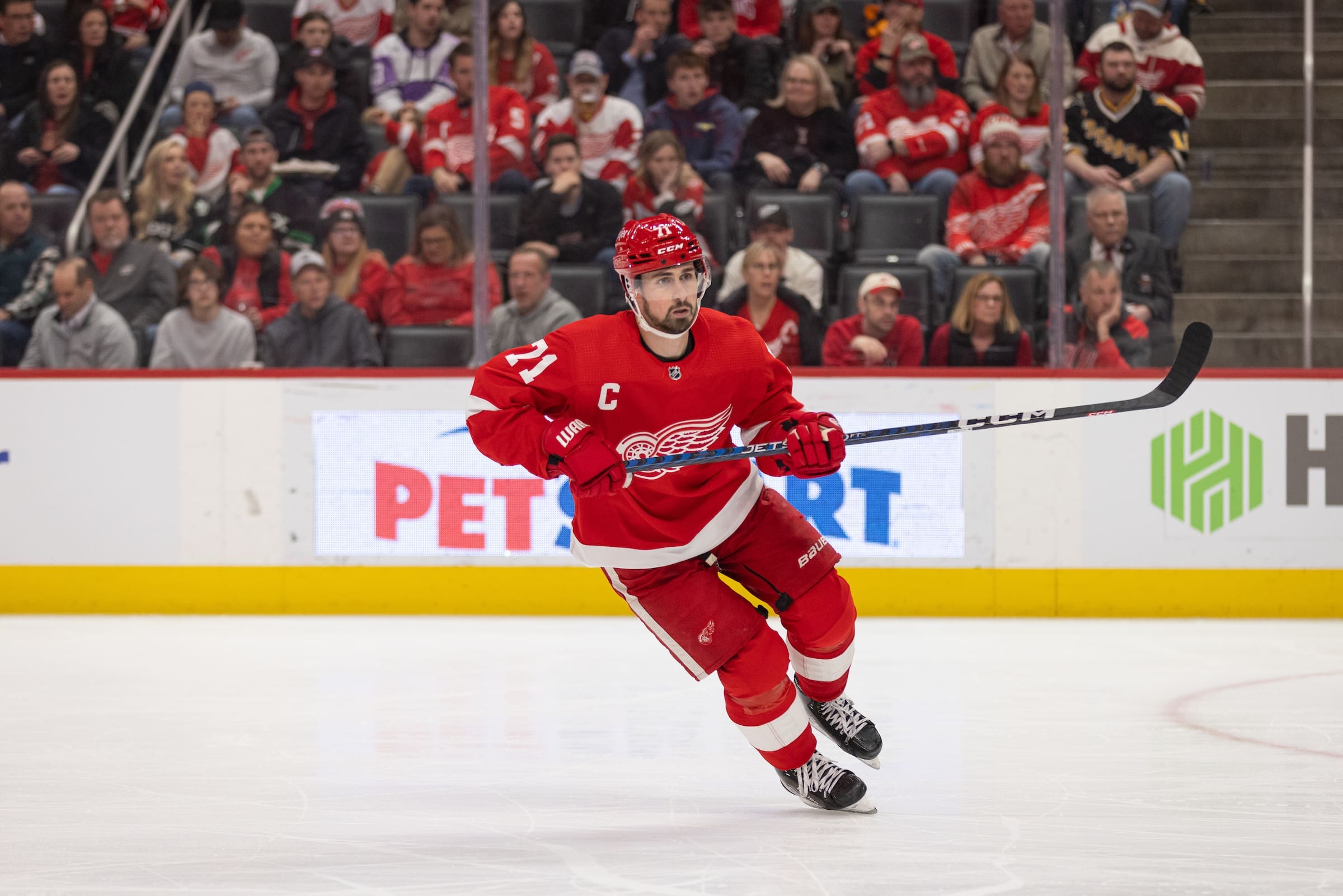 DETROIT — The debate over whether the overtime loss to the Seattle Kraken represented a good point or a bad point for the Detroit Red Wings speaks to how the expectations have been changed by their strong start.
Last season, when the Red Wings missed the playoffs for the seventh consecutive season, any point seemed like a good point.
"The reality of being down two goals going into the third and getting a point out of this…we will take that," coach Derek Lalonde said.
The 5-4 Kraken victory leaves Detroit with a 5-1-1 record and a whopping 34 goals scored over those seven games. On Monday, TSN ranked the Red Wings third in its Power Rankings. The Red Wings are rolling like a team that believes it can make the playoffs. That's why Detroit captain Dylan Larkin didn't see it that way.
"I think we are disappointed with losing like that," Larkin said. "We came back from 3-1 and we had two points in our hands and we let them slip."
The Red Wings, thanks to three power play goals, owned a 4-3 lead with 3:51 left in regulation. They took two penalties in that final 3:51 and surrendered a tying goal by Jared McCann at 18:38 of the period.  The game-winner by Jordan Eberle came with five seconds left in overtime. Larkin took a hooking penalty that led to the tying goal.
"Say what you want with a minute (plus) left I put my stick in a guy's mid-section. That gave the ref the opportunity to call it," Larkin said. "…We get a point, but we felt we should have had two."
Two Soft Goals?
The argument for calling it a good point is that it was earned when goalie Ville Husso wasn't at his best.
"There was a lot of volume," Lalonde said. "Obviously, there's a couple goals he wants back. It's probably similar to his first couple starts where it's not awful. He has made some big saves for us.  The previous four games we played there were no soft goals in there. There was a couple he would want back. But again, getting down 3-1 going into the third, getting a point was pretty big and he was a part of us getting that point."
The other good news is the Red Wings' power play continues to be just short of magical; It was 3-for-5 against the Kraken. Alex DeBrincat, Shayne Gostisbehere and Larkin scored on the power play which is now ranks second in the NHL at 41.4%.
Center Joe Veleno also stayed hot, scoring his fourth goal of the season.
The other negative of the result is that the Red Wings lost to a team that was 1-4-1 coming into this game. The Kraken only had 12 goals in six games coming into this game.
Lalonde liked getting the point, but he too had trouble not seeing the game as a missed opportunity.
"You shouldn't need six goals to win at home," Lalonde said. "We shot ourselves in the foot with penalties."