Duffer's Dabbles: Kane Situation Growing Uglier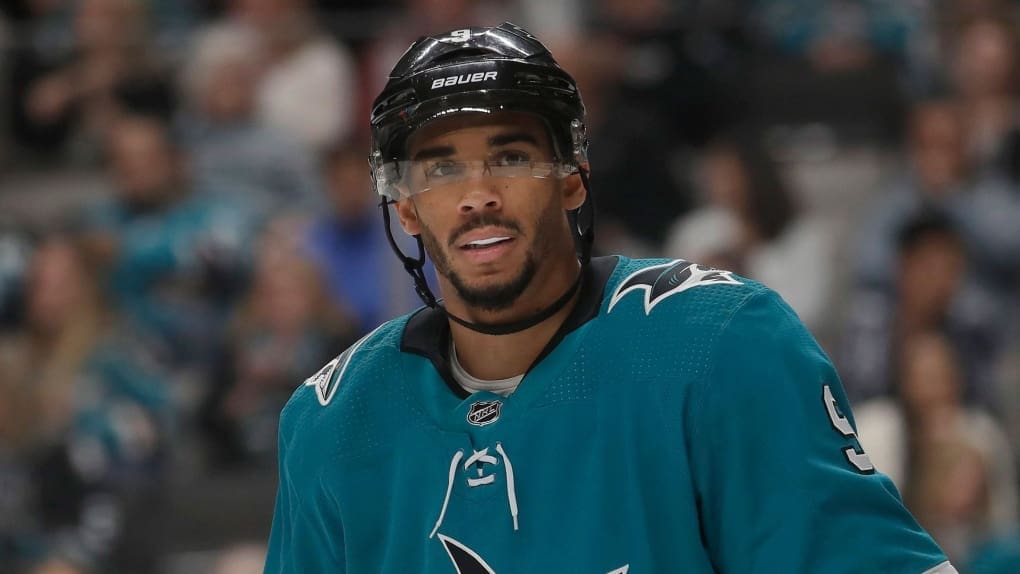 The mess that is the Evander Kane situation in San Jose isn't going to just fade away and San Jose Hockey Now's Sheng Peng is staying on top of the story.
Against the advice of his lawyers, Sharks forward Kane vehmently responded to accusations from his soon-to-be ex-wife that he was betting on San Jose games.
Anna Kane responded by accusing him of hiring prostitutes and associating with known criminals, but didn't double down on the gambling on his own games allegation.
"I think mental help is needed after you lose every dollar you ever made gambling but continue to gamble and do not think you have a problem and refuse any kind of therapy and continue to lie to the therapist who the Sharks force you to talk too [sic]!" she posted on social media channels.
"I hope one day you realize that your GAMBLING is the problem. Not an ex wife or anyone else."
Washington: The Capitals and Pittsburgh Penguins, long-time Metropolitan Division rivals, are opting to hang on with aging lineups to try and win another title. Is that the correct call?
Pittsburgh:  Speaking of the Penguins, could these be the lines the team opens the season with?
Philadelphia: Flyers fans won't need to look far to find their old goalies. Both signed with Eastern Conference clubs.
Florida: Switching from Tampa Bay To Florida, Carter Verhaeghe was among the NHL's best free agent additions last season. And because of that, Verhaeghe got paid.
Colorado: Got something to say about the state of the Colorado Avalanche? Colorado Hockey Now's Adrian Dater is giving Avs fans a chance to speak their minds.
Detroit: Are the Red Wings going to be better this season? Take a look at what the Red Wings lines look like now.