The Daily: Jack Eichel Trade Talking Getting More Serious?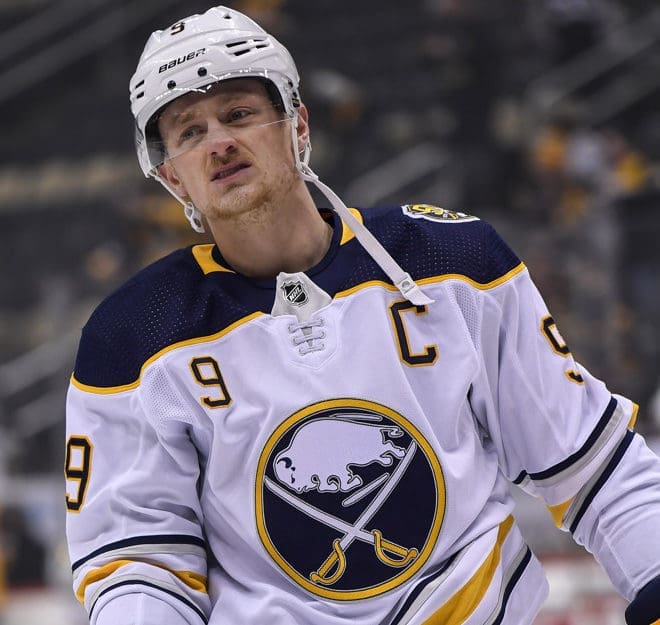 You can't start the new NHL season without sticks, pucks and more Jack Eichel trade talk.
TSN reporter Darren Dreger restarted the rumor machine with a tweet stating the Buffalo Sabres may be moving moving closer to a deal because the Sabres and Eichel are providing more medical information about his neck injury. That got rumors flowing. 
Nobody seems to know for sure which teams are in on the Jack Eichel discussion, but the Vegas Golden Knights and New York Rangers are good bets. The Golden Knights need a true No. 1 center and the Rangers have shown interest from the very beginning.
The Columbus Blue Jackets also desperately need a No. 1 center, but there hasn't been any recent reports linking them to Eichel trade talks. It's possible they view the Sabres' asking price as too prohibitive.
In the meantime, Eichel still hasn't had his needed surgery. Jack Eichel wants one kind of surgery and team doctors want him to have a fusion. Even Commsioner Gary Bettman has weighed in, calling it a "terrible situation." 
Sources say the Eichel saga may be shifting. Ongoing discussions and additional access to Jack Eichel's medical file has helped teams with trade interest clearly see his situation. Both sides are hopeful something can be worked out soon with one of the clubs in the mix.

— Darren Dreger (@DarrenDreger) October 6, 2021
Trade Rumor of the Day
Phil Kessel is not in the Arizona Coyotes' plans moving forward and he's definitely on the NHL trade block. He could add secondary scoring to a contender. We all know he has Stanley Cup experience.
Around the NHL
Detroit: Bob Duff's five takeaways on the Red Wings' preseason loss to Columbus includes a discussion about Givani Smith's training camp struggles.
Florida: Fight Night at the neutral site in Orlando. It's just a preseason game. However, the Florida Panthers and Tampa Bay Lightning boiled over, and it was a brawl. 
San Jose: In the draft, William Eklund fell to the Sharks at No. 6, and he looked sharp in training camp. However, SJ Hockey Now's Sheng Peng writes for fans to keep some perspective. It's just preseason, but Eklund is a quality player 
Washington: Evgeny Kuznetsov was cast out on the NHL trade block only to find the Washington Capitals welcomed him back like nothing ever happened. He looks pretty, pretty good in preseason, too. 
Colorado: Where do the Colorado Avalanche fit on the Denver sports scene?  Discussing that in story form.
Vegas:  The Avalanche vs. the Vegas Golden Knights is already a good rivalry They met in the preseason with many NHL regulars on the ice. Here are three takeaways