Detroit Red Wings Need Increased Production From Their Second Line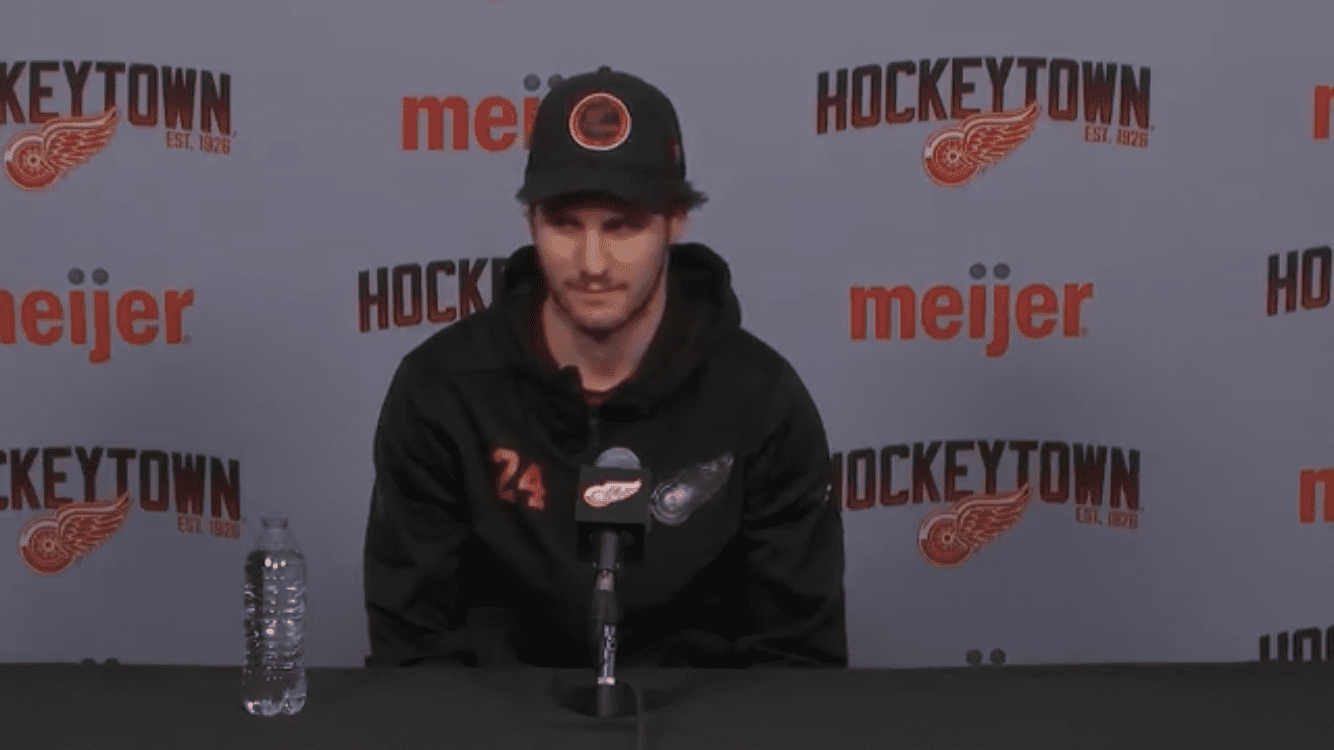 The Detroit Red Wings' second line of Robbie Fabbri, Pius Suter and Filip Zadina combined for 42 shots on goal in six games.
The three players have combined for two goals. That's a 4.7% line shooting percentage.
By contrast, the Red Wings' top line of Lucas Raymond, Dylan Larkin and Tyler Bertuzzi produced 12 goals in 45 shots (26.7%). Detroit's No. 3 line of Vladislav Namestnikov, Michael Rasmussen and Adam Erne scored four goals in 29 shots (13.7%).
"The Suter, Fabbri, Zadini line has had a lot of chances to have higher production totals than what they've had,"  Detroit coach Jeff Blashill said. "They have to stay with it…I think they can be a really good line."
The Red Wings sit 12th in the NHL in scoring average (3.33). However, they would be significantly higher if their second line was producing more. Based on how well Fabbri and Suter were playing in the preseason, there was hope this line could be more of a 1B line than a second line.
Pius Suter Still Scoreless
No one would have predicted that Pius Suter would be without a point after six games. Suter has had what Blashill calls "minimal" power play time, but he will get more Wednesday when the Red Wings play the Washington Capitals on the road.
"There's been games when he's had real impact, and had real chances, and some of our best O zone shifts," Blashill said.
Players call that having no puck luck. Suter does lead his line with 15 shots on goal. That ties him for second on the team.
"He has played good hockey and production will follow," Blashill said.
Defenseman Filip Hronek practiced with Nick Leddy. at Tuesday's practice. That means Hronek will be back in the lineup after being benched for two games.
Gus Lindstrom didn't practice Tuesday. He's banged up and won't play against the Capitals.
"I don't expect it to be a long term, " Blashill said, adding "not sure on the weekend."