The Detroit Red Wings aren't recalling Jonatan Berggren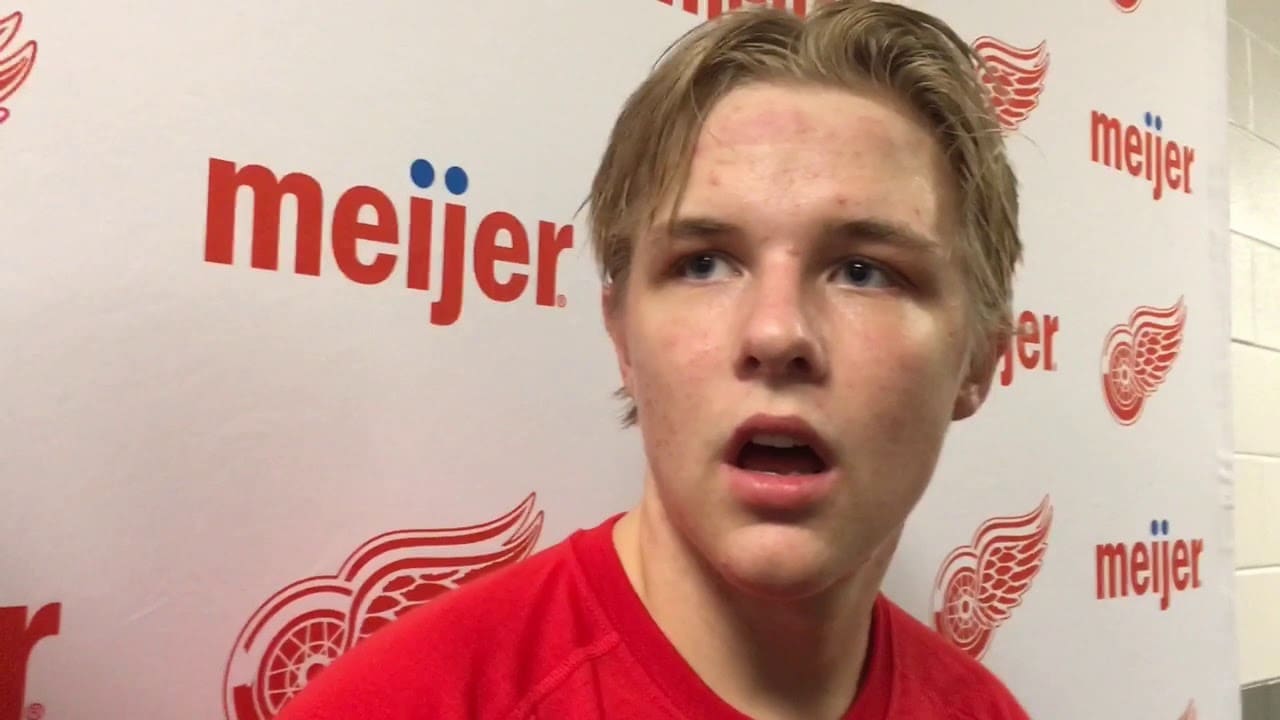 The Detroit Red Wings will call up forwards Taro Hirose and Kyle Criscuolo to replace COVID-listed Michael Rasmussen and Robby Fabbri. Red Wings coach Jeff Blashill offered an explanation why one of the recalls wasn't Jonatan Berggren.
"The last thing you want to do with a young player if he is starting to gain confidence in the American League and just starting to do those things is to bring him up and have him struggle," Blashill said. This was in direct response to a question about why Berggren wouldn't be promoted.
Swede Jonatan Berggren was drafted 33rd overall in 2018 and was the 10th leading scorer in Swedish League last season. This season, he is tied for third on the AHL's Grand Rapids Griffins with 16 points (seven goals, nine assists).
Fans are hoping to see Berggren in Detroit this season. But Detroit Hockey Now sources say Berggren isn't yet ready. It's not a skill or talent issue. He just needs more experience, a greater education on how to handle the North American professional game.
"The last thing that I think Steve Yzerman wants to do is have a player be an up and down yo-yo his first year in North America," Blashill said.
Berggren Not Quite Ready
Ultimately, this is Yzerman's decision although he will consult with Blashill. They generally agree on development issues. Blashill won an AHL championship as a coach. He knows the difference between AHL and NHL success.
"Most players, when they come to the National Hockey League, that's what they do, " Blashill said. "They struggle and go down with decreased confidence."
Criscuolo is leading Grand Rapids with nine goals. Taro Hirose leads the Griffins with 19 points.
"When Bergy left here, the message to him was that there was parts of his game that he had to change if he wanted to be successful in the National Hockey League," Blashill said. "Him and I discussed those. I think the same messaging has come from our management group. It's not about points. He's proven that he can point at lower levels. But I would also tell you that lower levels are full of guys that can point at lower levels and can't find ways to be real successful in the National Hockey League. Ultimately, when we call guys up tomorrow, we're gonna call guys up that if they go in to play – which I don't know that they will – can go in and help us win a hockey game and give us the best chance to win tomorrow."
Blashill said Yzerman has watched Berggren more than he has. "Having a nice season…it doesn't mean that you're ready to come up and help a hockey team in the National Hockey league win," Blashill said.
Blashill added: "We won't do anything for the short term that's gonna hurt a young player in the long term. "