Red Wings Still Have More Questions Than Answers Regarding Veleno, Zadina And Rasmussen | DHN+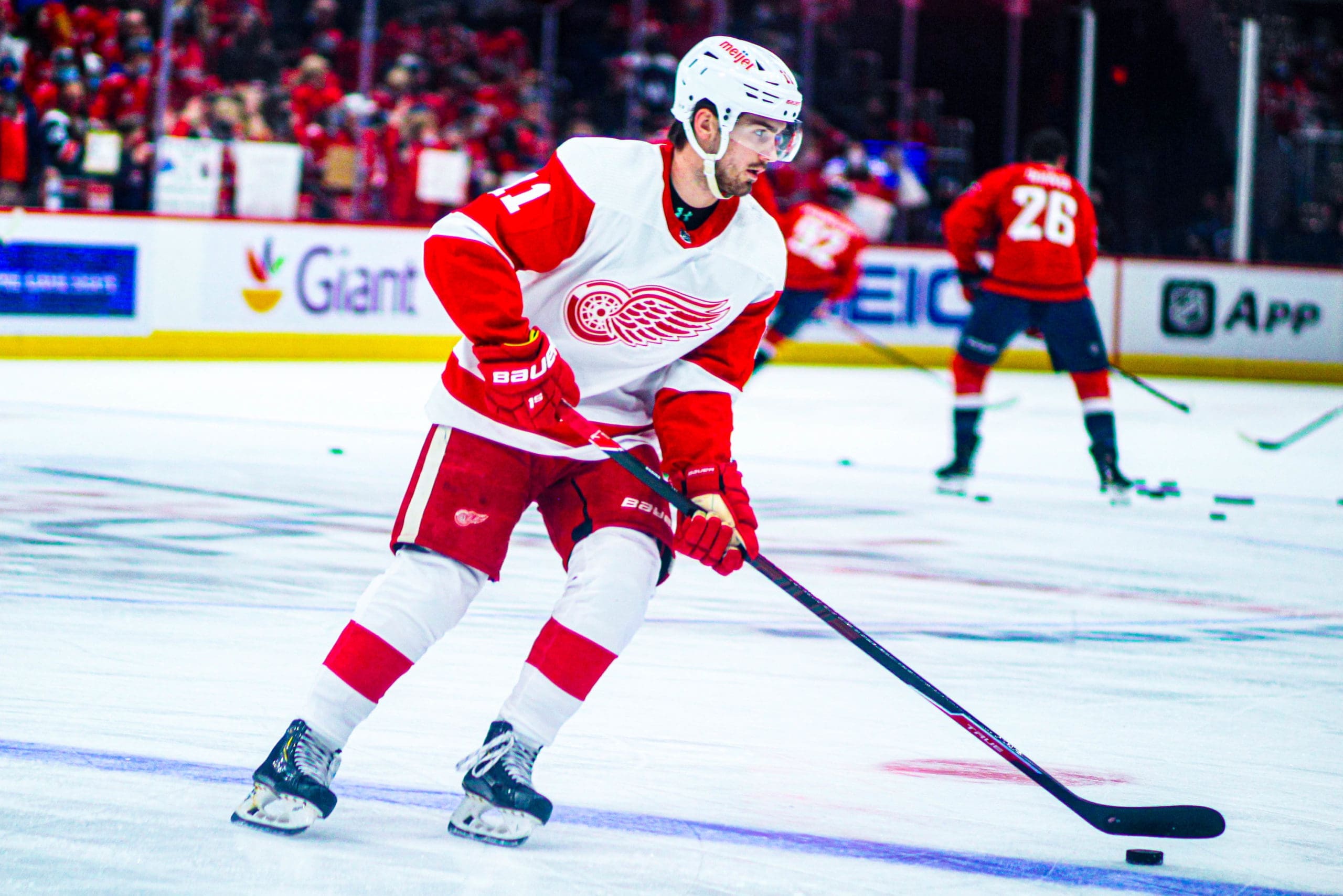 The good news for the Detroit Red Wings is that the club certainly appears to have hit a home run with their 2019 and 2020 first-round draft picks.
Defenseman Moritz Seider, selected sixth overall in 2019, leads all NHL rookie defensemen in scoring with 27 points. Forward Lucas Raymond, the fourth player chosen in 2020, tops all rookie scorers with 34 points. Raymond and Seider also share the rookie lead with 23 assists.
Go beyond them, though and you've got to scroll all the way back to 2014, when the Red Wings selected center Dylan Larkin, to find a first-round pick that is working out for the team. Forward Evgeny Svechnikov (2015) and defenseman Dennis Cholowski (2016) are departures from the organization.
Meanwhile, the jury remains out of whether centers Michael Rasmussen (9-2017) and Joe Veleno (30-2018) and right-winger Filip Zadina (6-2018) are going to evolve into impact NHLers. In fact, it's fair to suggest that posing the same questions that hockey people were putting forth about these players on draft day is still holding relevance years later.