Who Detroit Red Wings May Find With No. 8 or No. 9 Draft Pick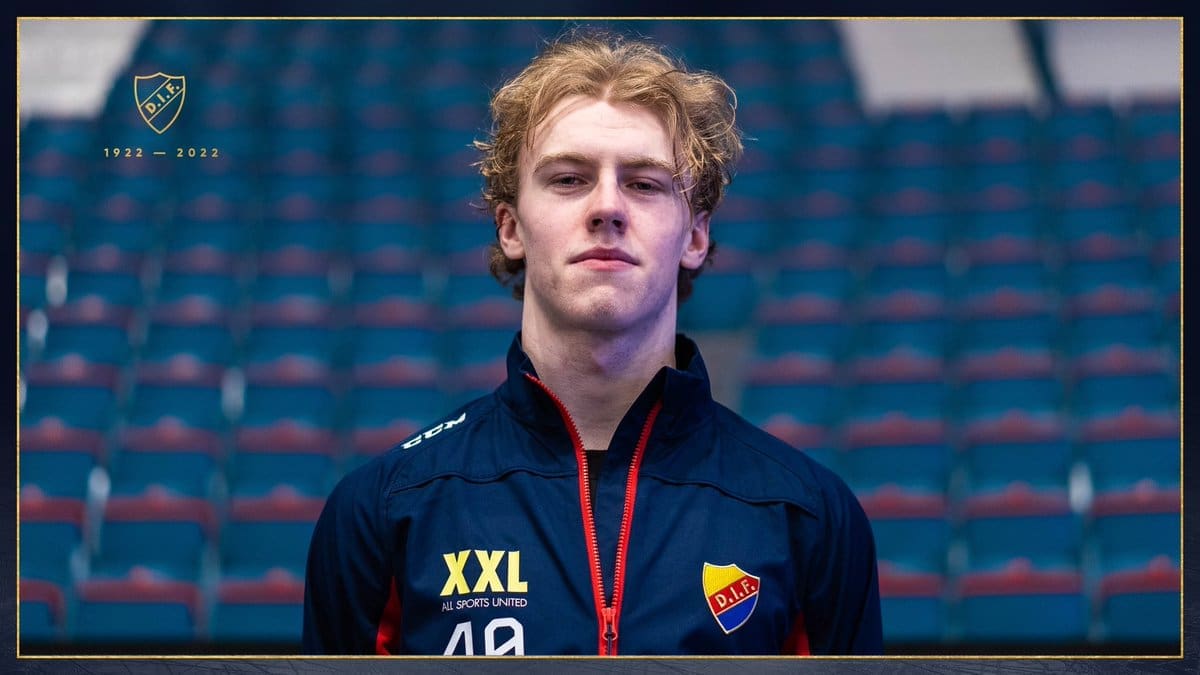 When the Buffalo Sabres downed the Philadelphia Flyers 5-3 Sunday night, it moved the Detroit Red Wings from the No. 9 to No. 8 position for the 2022 NHL draft.
The Detroit Red Wings' record has put them near or at the No. 9 draft position for a lengthy period this season. The Sabres are only one point ahead of Detroit and only have four games left. The Red Wings have six games left, but they have the more challenging schedule.
And there's always a chance they could win the lottery.
Yeah, right.
We know the lottery has not worked out for GM Steve Yzerman since the Red Wings' rebuilding started.
Maybe the No. 9 spot is the perfect place for the Red Wings to be. After all,  the Red Wings have had a special relationship with No. 9 for 75 years. Gordie Howe switched to No. 9 in 1947.
For the sake of this story, let's assume the Red Wings will land at No. 8 or No. 9. Here is a sampling of which 2022 draft picks are rated in that vicinity of the draft:
Craig Button's mid-season rankings
No. 8: Defenseman David Jiricek (HC Plzen, Czech)
No. 9: Forward Jimmy Snuggerrud (U.S. NTDP)
Others: RW Jonathan Lekkerimaki (Djurgardens, Sweden) is at No. 10 and Matthew Savoie  (Winnipeg, WHL) is at No. 12
Eliteprospects.com March Rankings
No. 8: Defenseman Denton Mateychuk (Moose Jaw, WHL)
No. 9: Center Brad Lambert (Pelicans, Finland)
Others:  Savoie at No. 10 and right wing Joakim Kemell (Kyp, Finland) at No. 11.
Bob McKenzie's January rankings
No. 8:  Right wing Danila Yurov (Magnitogorsk, KHL)
No. 9:  Defenseman Simon Nemic (NItra, Slovakia)
Others: Geekie is at No. 10 and Lambert is at No. 11
Red Line Report April Rankings
No. 8: Center/Wing Cutter Gauthier (U.S. NTDP):
No. 9: Center Conor Geekie (Winnipeg, WHL)
Others: Jiricek is at No. 10 and Lambert is at No. 11.
Sportsnet March Rankings
No. 8: Yurov
No. 9: Nemic
Others: Lekkerimaki is at No. 10, Geekie  No. 11 and Gauthier at No. 12
Other factors to consider: Yurov and Ivan Miroshnichenko could fall lower in the draft because of Russia's invasion of Ukraine. NHL general managers have to be concerned about whether Russian players will available if this war stretches on for years. Geekie and Gauthier are both 6-3 forwards. Lambert is the nephew of Lane Lambert who played with Yzerman on the Red Wings. Jiricek is a 6-3 defenseman. Jimmy Snuggerud is the son of former NHLer Dave Snuggerud.
SIGNUP BONUS
UP TO $250


BONUS MONEY
BET NOW
Yzerman's history: The Detroit GM's analysis of players doesn't always lineup with mainstream ranking. That has been a plus. Yzeman had Moritz Seider ranked higher than most teams. He thought Simon Edvinsson would be gone when the Red Wings drafted No. 7.
Overview: The Red Wings would like to have a young center, but this an 18-year-old draft. They are going to claim the best available player at their spot. The position will only matter if it's a close call on two players.