Move Over Dead Wings, These Red Wings Are Deader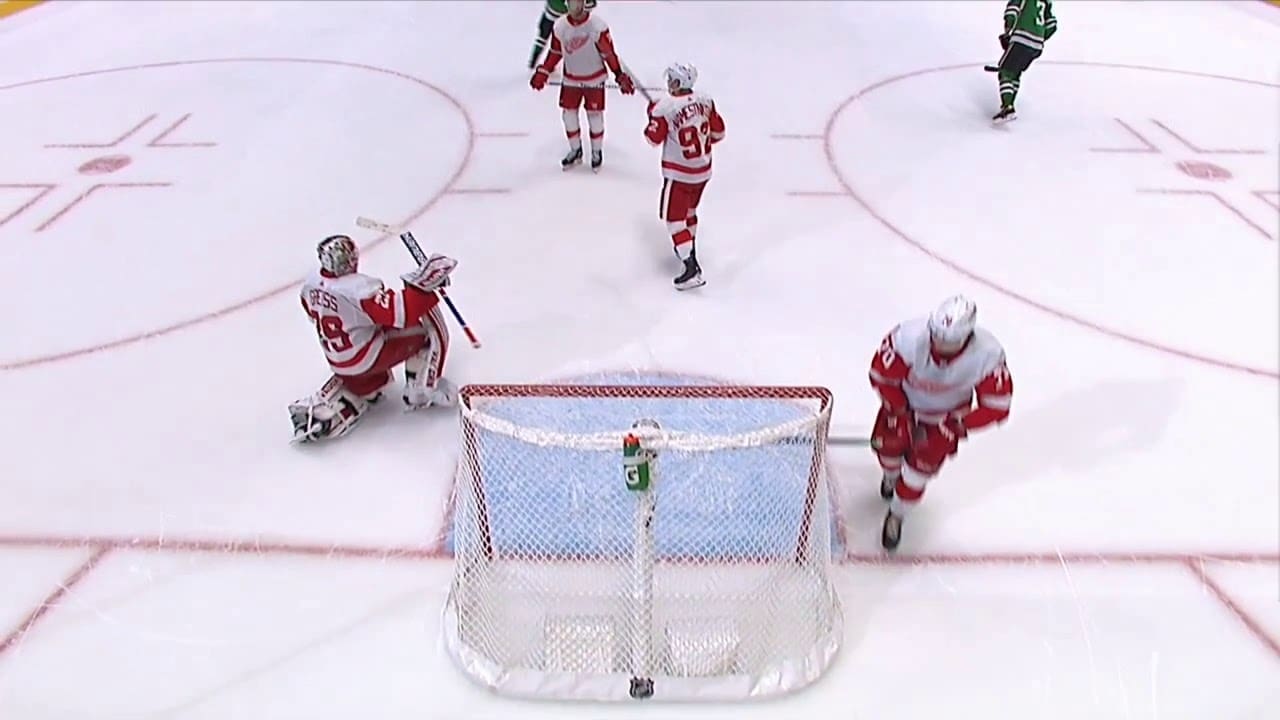 The Detroit Red Wings are missing the Stanley Cup playoffs for the sixth season in succession. With six games to go in the 2021-22 NHL regular season, they are limping pitifully to the finish line.
"This is brutal," was how Red Wings captain Dylan Larkin described it following Sunday's 6-1 loss to the Florida Panthers.
Yes it is. Frightingly brutal, in fact. More brutal than any six-season run in franchise history.
Worse than the Dead Wings? Yes, scarily enough. Much, much worse.
The Dead Wings era was the descriptive applied to Detroit's dismal seven-season run without playoff hockey from the 1970-71 through the 1976-77 season. The Dead Wings went through seven coaches and three GMs.
at what point do we start feeling bad for Red Wings fans pic.twitter.com/pQ8KYBehUJ

— Pavel 📊🇺🇦 (@pavelrusm) April 17, 2022
The current Wings have gone with Jeff Blashill at the helm for all six non-playoff campaigns. It's a rarity for a bad team to go through more GMs (Ken Holland, Steve Yzerman) than coaches.
Larkin is one of three Detroit players who've endured every one of these sextet of playoff absences. Winger Tyler Bertuzzi and defenseman Danny DeKeyser are the others.
"Yeah, I take it personally," Larkin said. "To be here . . . I've been here all six years. It's not fun packing your bag at the end of the year and going and playing in the world championship, or doing whatever. It just isn't."
Larkin's pain was evident in every word he uttered. And to look at the numbers when you put this group up against those pathetic Dead Wings, the sting only grows more painful.
Dead Wings vs Red Wings
| | | |
| --- | --- | --- |
| 1970-71 to 1976-77 | Seasons | 2016-17 to 2021-22 |
| .404 (15) | Points % (NHL Rank) | .424 (31) |
| 18.7 (8) | Power Play % (NHL Rank) | 15.9 (31) |
| 80.01 (10) | Penalty Kill % (NHL Rank) | 77.2 (31) |
| 3.00 (12) | Goals For Per Game (NHL Rank) | 2.48 (32) |
| 3.76 (15) | Goals Against Per Game (NHL Rank) | 3.32 (31) |
| 1972-73 (.551) | Best Season | 2016-17 (.482) |
| 1976-77 (.256) | Worst Season | 2019-20 (.274) |
Over the past six seasons, only the Seattle Kraken, a first-year expansion franchise this season, rate below the Red Wings in any of the above categories in which the team manages to hold forth above 32nd, or dead last overall in the NHL.
By contrast, the Dead Wings were operating in a 14 (1970-71, 1971-72), 16 (1972-73, 1973-74) and 18-team (1974-75, 1975-76, 1976-77) NHL. In 1972-73, Detroit missed a playoff spot by a measly two points.
The closest the current Wings have come to postseason participation during their six-season slide was 16 points. That happened last season and also in 2016-17.
The Dead Wings were a middle-of-the-pack club when it came to special teams play and a middle-third team when it came to scoring goals. They were closer to the bottom in goals allowed but not as low in the rankings as the current Wings.
Red Wings Heading For Unlucky No. 7?
At this point, there doesn't seem any reason to suspect that next season won't be Detroit's seventh straight without playoff hockey.
"Everybody hates losing, it sucks," Blashill said.
Larkin believes that the onus for turning around this dismal trend lies within the players inside the Red Wings dressing room.
SIGNUP BONUS
UP TO $250


BONUS MONEY
BET NOW
"We have to challenge ourselves," Larkin said. "Someone can't push you out the door like it's minor hockey and give you candy after the game. You have to take pride in this. You have to take pride in wearing the winged wheel and going out there and fighting for a job next year. There's plenty of guys in our locker room that have to do that. I would say everyone.
"You want to play playoff hockey. We got a lot of guys here that haven't been through this but you gotta remember it. You gotta take it in and put it on yourself to come back and have a great year next year and make sure this doesn't happen again. It can't happen much longer."