Red Wings Forward Zadina Ruled Out Of Worlds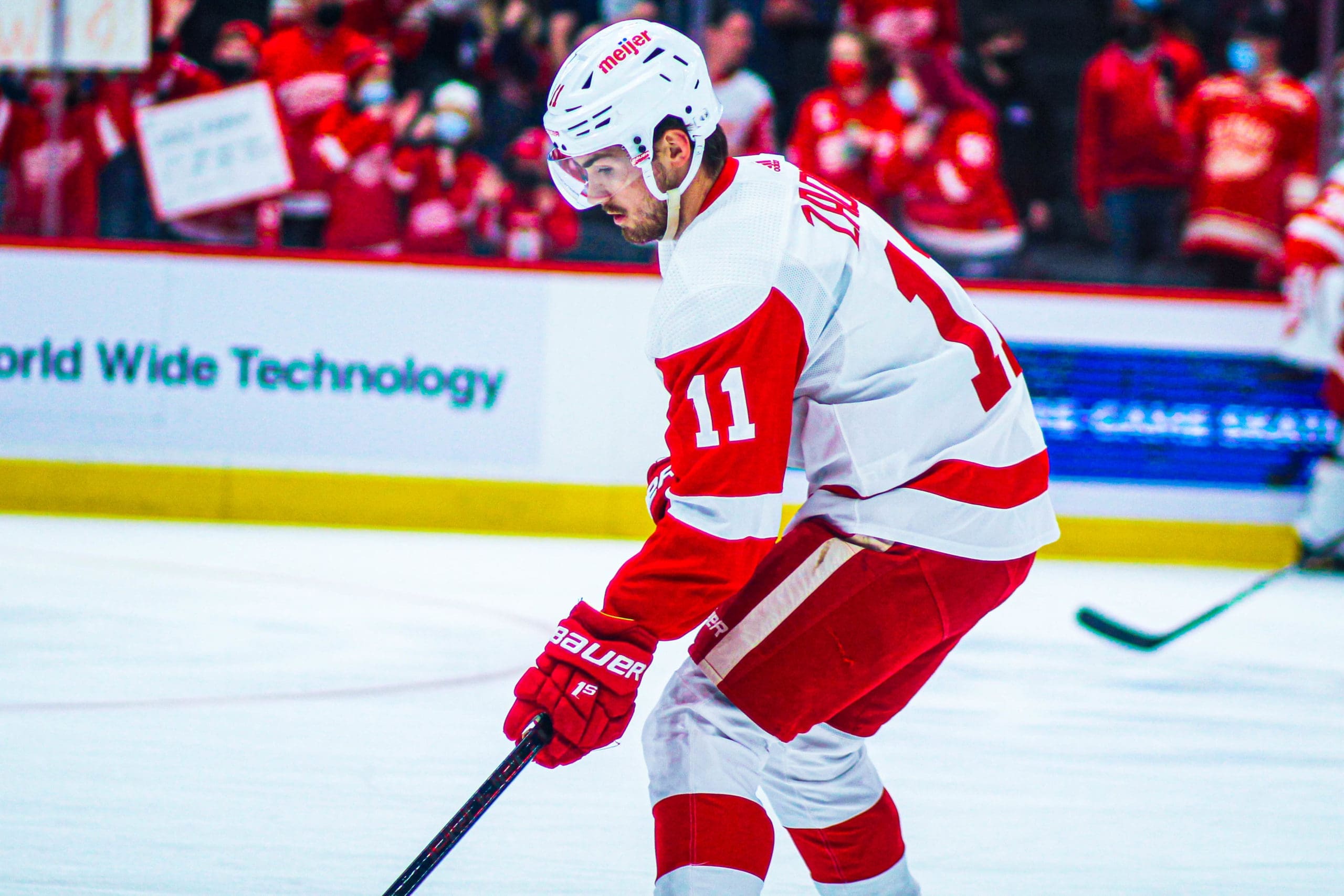 Detroit Red Wings forward Filip Zadina won't be suiting up for Czechia at the upcoming world championship.
While still admitting that it was an unlikely scenario, former NHLer Petr Nedved, the general manager for Czechia's world championship team, was keeping a spot available on the roster in case Zadina regained his health in time for the tournment.
The Red Wings announced on April 24 that Zadina had underdone an appendectomy and that his NHL season was over. He ended up missing the last five games of the regular season. Zadina's 2021-22 NHL totals were 10-14-24 in 74 games.
ZADINA ZADINA ZADINA! pic.twitter.com/FwVJFvBeLy

— Detroit Red Wings (@DetroitRedWings) April 15, 2022
Speaking to sport.ceskatelevize.cz, Nedved allowed that he'd been in discussions with Red Wings GM Steve Yzerman and was leaving a window open for the possibility that Zadina would be healthy enough in time to join the Czechia roster for the world tourney.
"It's not yet certain if he lost the opportunity to start the World Cup because of that," Nedved explained at the time. "I've agreed with Red Wings general manager Steve Yzerman to call. He'll tell me what Filip looks like in the next few days and tell me the news from the doctor."
What's Best For Zadina The Ultimate Decider
That news has since arrived. The Red Wings determined that it would not be wise for Zadina to participate in the worlds. Czechia coach Kari Jalonen made the official announcement that Zadina had been ruled out.
Both Nedved and Yzerman were in agreement that the ultimate decider would be what's best for Zadina's health and recovery. Nedved went out of his way to thank Yzerman for even considering the possibility of Zadina playing for Czechia.
BetMGM Sportsbook
States: All States Where Legal
GET THE APP
SIGNUP BONUS
UP TO $1,000!


Up To $1000 Paid Back in Bonus Bets
BET NOW
"He caters to us, but we don't want Filip or Detroit in a stupid situation," Nedved said of Yzerman. "(Zadina) has to be 100 percent and the doctor has to let him go."
The IIHF world championship tournament is set for May 13-29 in Finland.
Zadina made his debut with the Czech senior national at last year's world tourney in Latvia. He concluded the event with 2-2-4 numbers from eight games. The only Czech player to finish with more goals than Zadina was ex-Red Wings defenseman Libor Sulak. He scored three times.
🚨 Jakub Vrána EN #LGRW
Assists: Tomáš Hertl #SJSharks Dominik Simon #FlyTogether
3-0 🇨🇿 #beijerhockeygames pic.twitter.com/vHYQ2TtlcU

— Hockey News Hub (@HockeyNewsHub) May 8, 2022
The Czechia roster still currently includes two Red Wings players – defenseman Filip Hronek and left wing Jakub Vrana.