Calder Winner Seider Embracing Mentor's Role With Red Wings
Fresh off his win as the NHL Rookie of the Year, Moritz Seider is ready to be a leader for the Red Wings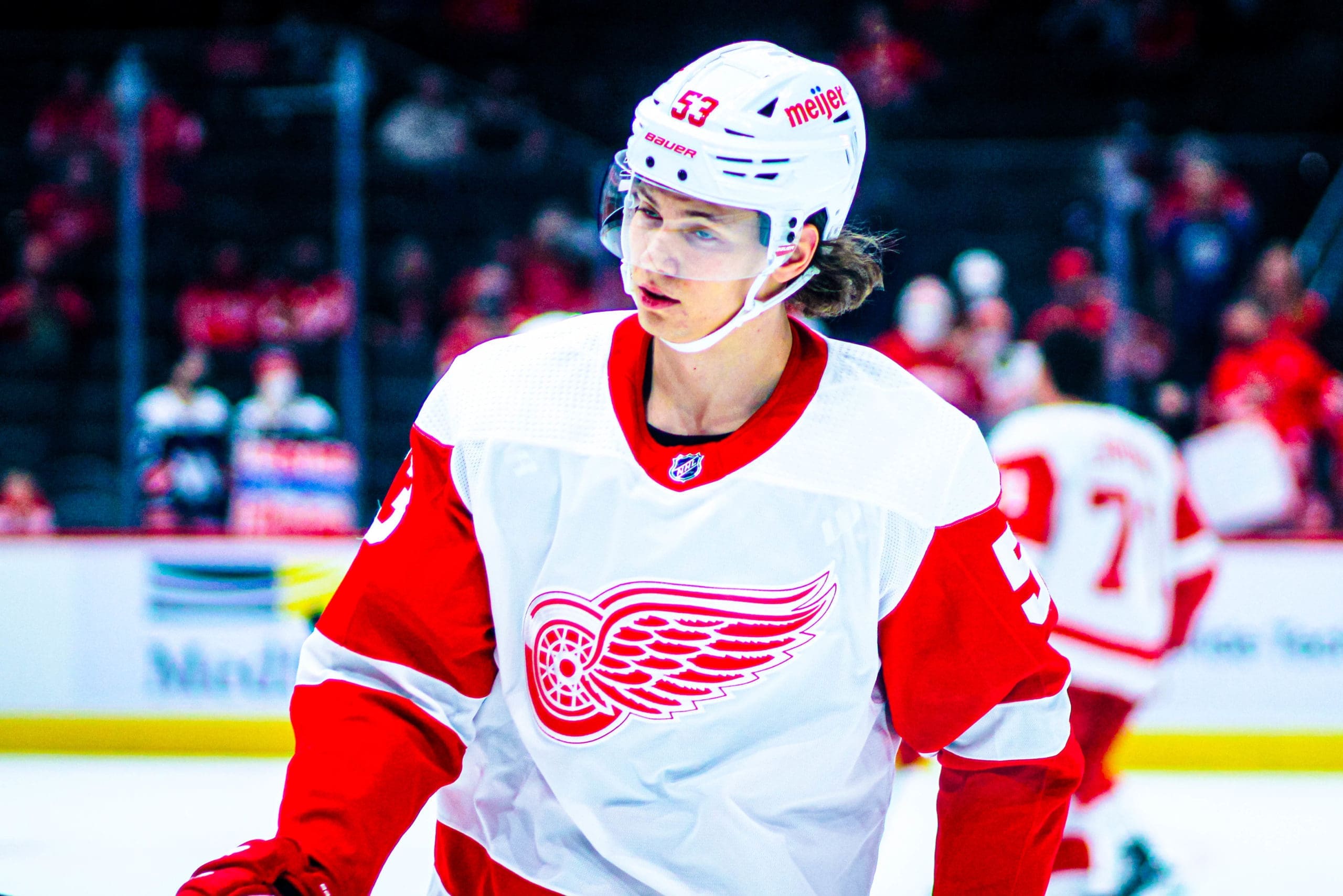 There's one thing everyone learned quickly about Detroit Red Wings defenseman Moritz Seider. When it comes to challenges, his approach is bring it on.
As he clutched the Calder Trophy, the first Red Wings player to win the award since goalie Roger Crozier in 1964-65, Seider was already laser-focused on what lay ahead for him and his teammates.
MORITZ SEIDER IS THE NHL'S ROOKIE OF THE YEAR! #LGRW pic.twitter.com/9d9oeYTeBv

— Detroit Red Wings (@DetroitRedWings) June 21, 2022
"I'm pumped," Seider said. "I think everyone in our locker room is pumped and ready to go. Everyone is preparing themselves to be better next season, to prove more people wrong and to fight for a playoff spot.
"I think it's time for us to give something back, not only for ourselves but also for this city, the fans. We want playoffs at LCA."
Seider, Raymond Part Of Red Wings Foundation
Obviously a team in transition, it was easy to argue that on many nights last season, Seider and fellow rookie forward Lucas Raymond were Detroit's best players.
"It was great to have him on your side, especially having someone who is going through the same phases as you are," Seider said. "It's huge, because you have someone to talk to.
Presenting the 2021-22 All-Rookie Team, as selected by @ThePHWA, which is comprised of all three Calder Trophy finalists and led in voting by the winner, Moritz Seider.#NHLStats: https://t.co/3gVilL570F pic.twitter.com/Zlp27dyoq5

— NHL Public Relations (@PR_NHL) June 22, 2022
"We got pretty close right from the start. I was just really thankful for having him by my side."
They are the foundation for the future but more building blocks are on the way. Forward Jonatan Berggren is going to challenge for a spot after enjoying a spectacular campaign the AHL Grand Rapids Griffins. Defensemen Simon Edvinsson and Albert Johansson, forwards Elmer Soderblom and Pontus Andreasson and goalie Jussi Okinuora are arriving from Europe.
"I think everyone is looking forward to all of the guys," Seider said. "Our future is so bright. I think the fans are as excited as I am to see all the guys.
"I'm pumped to see whoever's coming over."
Seider Ready To Be A Leader
Seider is ready to roll out the red carpet for each of them. He's also embracing the idea of being a mentor and a leader for the new kids on the block.
"You want to be there and also help out guys for their first seasons and their rookie year," Seider said. "Hopefully, I can even help them a little bit to adjust to North American ice, or just the North American lifestyle a little bit.
SIGNUP BONUS
UP TO $250


BONUS MONEY
BET NOW
"I want to step up and be a leader on the ice and if you have to, also off the ice. I think first and foremost, it's just to lead by example and then I think the other will follow."