The Daily: Say 'Yes' to Zetterberg; Bobby Orr Congratulates Makar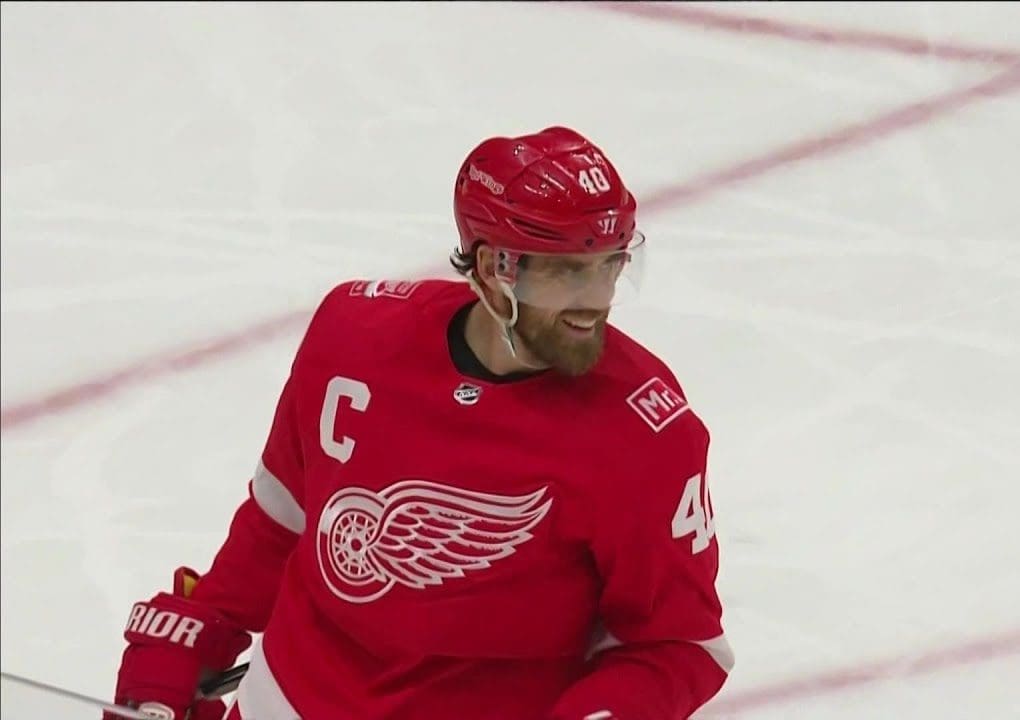 Henrik Zetterberg will eventually land in the Hockey Hall of Fame. But it won't be quick enough to please Detroit Red Wings fans.
The Detroit fan base was generally miffed that Henrik Zetterberg didn't get into the HHOF in his first year of eligibility. Few took solace in the fact Daniel Alfredsson, who played one season for Detroit,  was selected.
There was joy in Vancouver that twins Daniel and Henrik Sedin will enter the HHOF together. Roberto Luongo's selection pleases Florida fans.
That left Detroit fans flocking to social media to make their case for Zetterberg. Unlike the four players selected Monday, Zetterberg won a Stanley Cup and earned the Conn Smythe Trophy as MVP of that playoff run. Like Alfredsson, he won the King Clancy award. Alfredsson won the Calder Trophy. Zetterberg finished second in his rookie season.
He's one of 30 players in the Triple Gold Club . That means he won the Stanley Cup, IIHF World Championship and Olympic gold medal. Zetterberg is 103rd on the NHL points list with 960 points. He's tied for 82nd with 64 game-winning goals. Zetterberg probably earns plenty of bonus points for intangibles like leadership, perseverance and ability to rise up in big games.
Two years ago, a study on the probability of players entering the HHOF pegged Zetterberg at owning a 79.3% chance of making the HHOF. One flaw of the HHOF process is candidates must compete on a year-to-year basis against other players who become eligible. Being selected each year comes down to who the opponents are.
By the way, the probability study pegged Pavel Datsyuk's HHOF chances at 97.1%,
H. Sedin: 0.80 points/game career
D. Sedin: 0.79 points/game career
H. Zetterberg: 0.88 points/game career

Apparently blowing a 2-0 and 3-2 lead in the same SCF gets you in the HHOF in the year 2022 ☠️

PS: Chris Osgood also has a better career GAA than Roberto Luongo https://t.co/qqEnSNV7sx

— Red Wings Diehards™ (@RedWingDiehards) June 27, 2022
In Case You Missed It
GM Steve Yzerman may be closing in on his choice to coach the Detroit Red Wings.
Detroit Hockey Now's Bob Duff offers his analysis of Red Wings' prospect Kyle Aucoin, son of former NHL player Adrian Aucoin.
DHN's Nate Brown writes that the ESPN documentary on the Detroit Red Wings-Colorado Avalanche rivalry reminds him of life lessons learned.
Hockey Now Network
Boston: Former Boston Bruins player Marc Savard, currently coach of the Windsor Spitfires, is now a candidate to land an NHL coaching gig.
Colorado: Denver: Bobby Orr tweeted congratulations to Cale Makar for his contributions to the Colorado Avalanche Stanley Cup title.
Montreal: TSN Draft Guru Craig Button joins the Montreal Hockey Now staff for NHL Draft podcast.
New York: Islanders prospect William Dufour is a finalist for the CHL David Branch Award, given to the Canadian Hockey League's most outstanding player.
Philadelphia: The Philadelphia Flyers learned important lessons watching the Colorado Avalanche win the Stanley Cup.
BetMGM Sportsbook
States: All States Where Legal
GET THE APP
SIGNUP BONUS
UP TO $1,000!


Up To $1000 Paid Back in Bonus Bets
BET NOW
Pittsburgh: Have the Pittsburgh Penguins been hurt badly by frequently trading away first-round draft picks?
Vegas: Will there be a Vegas Golden Knights goalie controversy in 2022-23? Logan Thompson's strong play may force Golden Knights to make difficult choice.
San Jose: If the San Jose Sharks end up with Evander Kane under contract, will they deal him back to Edmonton?