Red Wings Daily: Yzerman Gives Kudos to Sakic's Work in Colorado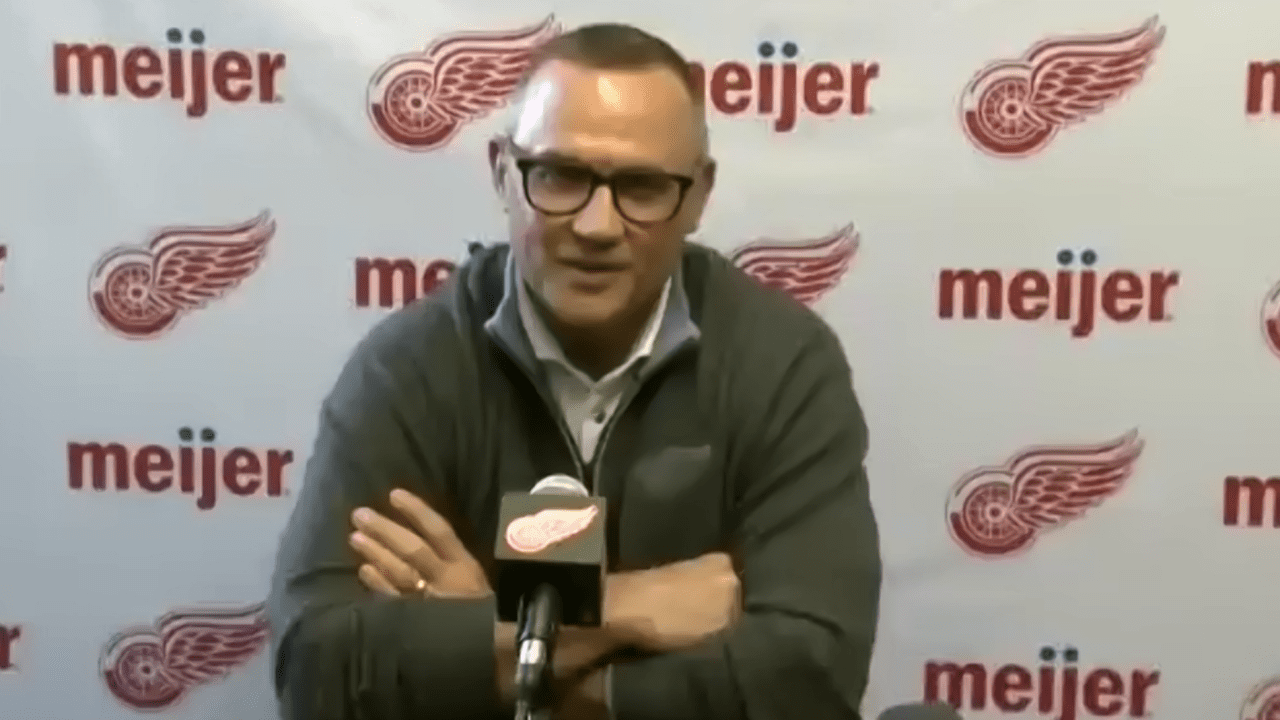 Much has been written about the similarities between Colorado's Joe Sakic, and the Red Wings' Steve Yzerman. From their playing days down to the front office, Sakic has gotten to the summit as a manager before Yzerman.
Of course, Detroit's longtime captain opted to leave Tampa one year before they would hoist the Cup in consecutive seasons. But as Yzerman continues to rebuild Detroit, he offers a nod to a rival general manager who's he's been compared to for over 30 years.
Red Wings' Yzerman Appreciates Sakic's Work
In an article from TSN's Pierre LeBrun, Yzerman is quoted with many other managers on Sakic's achievement.  Yzerman lauds Sakic's ability to build Colorado into a powerhouse.
Yzerman specifically points to Sakic's patience, his drafting of talent, and also "shrewd trades" that put the Avalanche over the top.
Yzerman and Sakic were smart players on the ice and have shown they are just as smart off the ice.

There are so many similarities between the 2.

I don't think Linden would have ever reached that point if he were given the chance to continue.

Maybe the Sedins?!🤷🏽‍♂️

— Uncle Shetstirrin ™️ (@UncleLaleet) June 27, 2022
Boy, that sounds familiar. Though he didn't get the ring or sit atop the front office hierarchy when the Lightning finally won a Cup (and then another), Yzerman built Tampa in a similar way.
Patience. Drafting. Shrewd Trades.
He's been doing the same in Detroit, albeit it with the Red Wings being in a much different place.
Regardless, Yzerman should see a lot of his hockey philosophy in Sakic's work.
It's probably why he's so appreciative of it.
Avalanche Show Red Wings that Patience Works
It wasn't too long ago that Colorado was buried in the rebuild basement, and also lost out on the top pick of the draft. Five years later, they're Stanley Cup champions.
There was certainly a lot of hand wringing then, and some questioning whether Sakic was the right man for the job. Those questions are long gone now.
Yzerman has enjoyed a honeymoon phase with fans, one that will continue because of his legacy in the city along with his building of Tampa Bay. Sakic, too, was spared from any real fan discontent due to his reputation in Denver.
It just seems the two are tied together.
Will Yzerman duplicate Sakic's feat?
BetMGM Sportsbook
States: All States Where Legal
GET THE APP
SIGNUP BONUS
UP TO $1,000!


Up To $1000 Paid Back in Bonus Bets
BET NOW
In Case You Missed It
National Hockey Network
Washington: Which should RFA's should the Washington Capitals prioritize?
Pittsburgh: Who are 3 buyout candidates the Pittsburgh Penguins should consider?
Colorado: The NHL Draft may be somewhat boring for Colorado Avalanche fans to watch.
Vegas: A stroll down memory lane looking at the Vegas Golden Knights' entire draft history.