Red Wings Confident Marco Kasper Will Be On The Scoresheet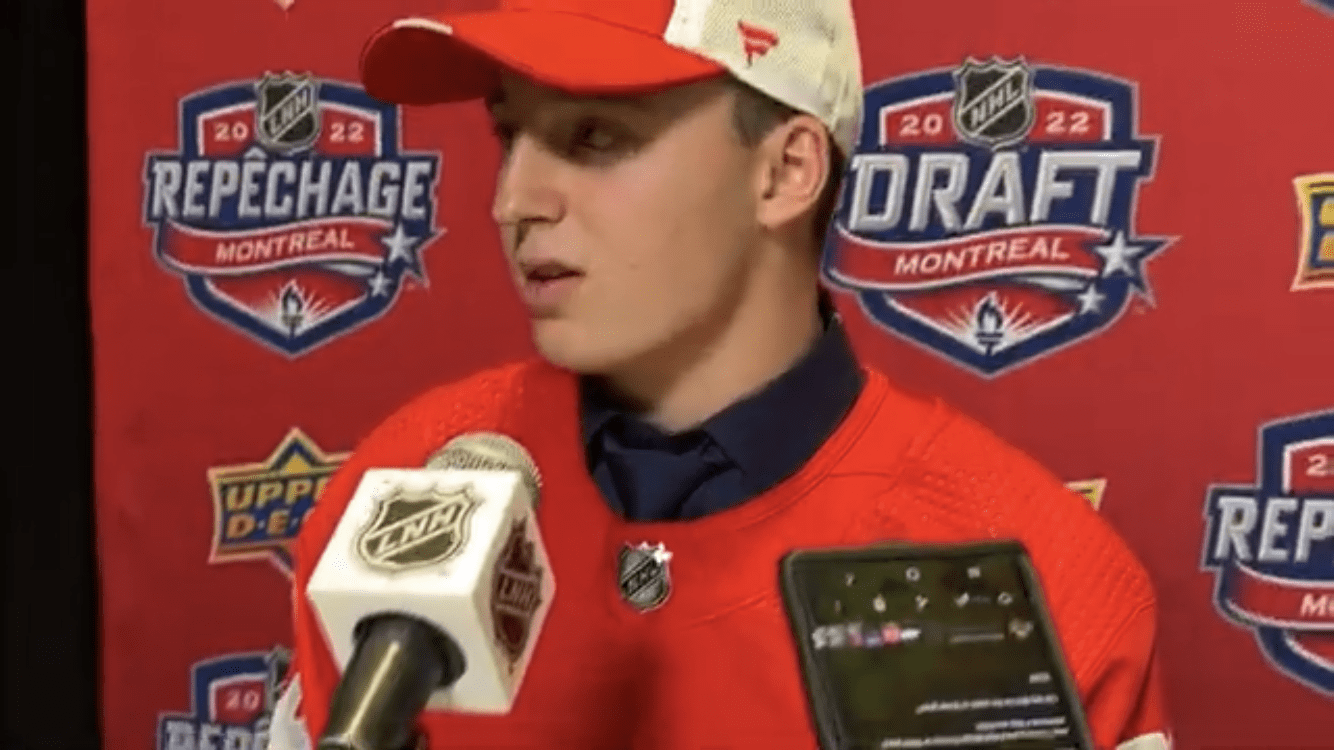 Austrian-born center Marco Kasper is not Harry Potter on skates. He doesn't have magic in his hands.
"He's a different player than a Pavel Datsyuk or whatever who has all of these incredible moves. Those guys are unique," Detroit general manager Steve Yzerman said. "But that doesn't mean that he's not a really skilled guy."
The Detroit Red Wings appreciate that he's a big, strong, mature, responsible skating center. They believe those attributes will allow him to often enough on the scoresheet to play in the top six. He has the full checklist of elite center characteristics.
"He's not super flashy with backhand toe drags and whatever, the Michigan (move) and all that stuff," Yzerman said. "He just kind of plays . . . he makes the right play. He can make a pass. He's got a good shot. He can carry the puck up the ice. He's just not flashy. He's very efficient.
Kasper netted seven goals in 46 games playing for Rogle in the Swedish Hockey League. Even as a 17-year-old competing against seasoned professionals, he was not out of place.
It's challenging to watch a young player and project what he will be like as an NHL player. The Red Wings hoped Joe Veleno would be a scorer when they drafted him. But that hasn't yet happened. It is even more challenging to project a 17-year-old playing against well-schooled Swedish pros.
But the Red Wings have seen enough indicators on Kasper to believe he can put up points.
Skill is There
"I also think there's more skill than what we saw," said Kris Draper, the Red Wings' director of amateur scouting. "I think the reason we say that is it's a 17-year-old kid playing in a really hard league that was still able to produce some pretty good offense. We think it's a player that has good skill and good hockey sense and a good set of hands and we've seen him make plays."
Kasper seems driven to be successful. Draper watched him play 12 games live and came away impressed with his competitiveness. Draper, the hard-nosed center of the famed Grind Line in his playing days, knows something about competitiveness.
"Every game he played the same," Draper said. "That's pretty impressive for a 17-year-old kid."
Yzerman said Thursday night that no decision has been made about where Kasper will play next season. He wants to discuss it with Kasper.
"He's really fundamentally sound," Yzerman said. "Again, I like the way he plays. He
plays very simple. He drives to the net, he'll drive down the wing. He
can take the puck to the net. He'll also pull up and look for the late
guy, or he can find a guy through the seams."