Edvinsson Delayed, Mazur Praised, Lombardi Attitude Appreciated at Red Wings' Development Camp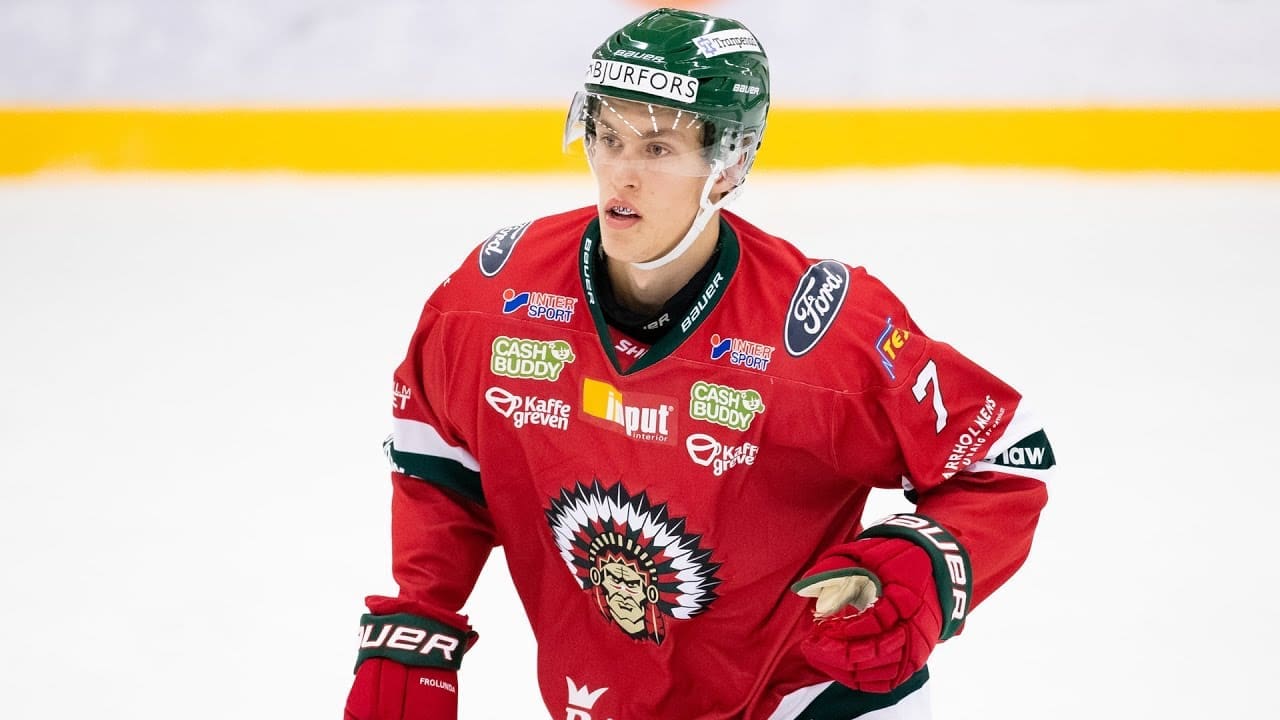 DETROIT — Young Swedish defenseman Simon Edvinsson is considered a player worth waiting for. That's fitting because he unintentionally will make the Detroit Red Wings wait an extra day to see him at their development camp.
Edvinsson couldn't get to the U.S. in time for Sunday's first day of player testing because of passport issues.
"He still doesn't have his passport back from the consulate in Sweden," said Dan Cleary, Detroit's Director of Player Development. "He's just been tied up with that but as soon as he has it he's coming."
Team Sweden had Edvinsson's passport because he is supposed to play with the team at the delayed World Junior Championships. Edvinsson will stay in Detroit and go to the August tournament from here.
Two other Swedish players, William Wallinder and Theodor Niederbach, have similar problems.
"They're hoping to arrive later this evening and be on the ice tomorrow," Cleary said.
The delayed didn't diminish the enthusiasm for the development camp which didn't happen the past two years because of COVID-19.
"We haven't seen a lot of these kids in a couple of years," Cleary said. "It was great to see some of these guys."
Red Wings Bonding
This is not an evaluation camp. This is an education camp. Players receive information about their fitness level, nutrition advice, even some media training. "I think most importantly is having fun, getting to know your future teammates," Cleary explained.
At one point, Carter Mazur, Kienan Draper and Red Savage were talking together between drills. It makes you wonder whether those three players might end up as teammates on the Red Wings in a few years?
This is the first time Cleary has seen some of the drafted players, although he did already know a couple, like Friday's fourth-round pick Amadeus Lombardi and Thursday's first-round pick Marco Kasper. Lombardi, a center, scored 18 goals for the Flint Firebirds.
"I got to watch (Lombardi) actually pretty closely," Cleary said. "I watched the Flint-Windsor (OHL playoff) series and I thought this kid really stood out to me. Getting to talk to Amadeus, he was so fired up. You should've heard him on the phone. He was just thrilled. So that's been great."
Mazur 'Fearless'
Cleary said he took note that some players added some muscle to their frames.
"You can see guys starting to fill out in their shoulders, starting to get a little bit bigger," Cleary said. "It's amazing. I thought (Carter) Mazur looked good. Shai Buium, the (University of) Denver kids. I got to spend a lot of time with them. Thought (Robert) Mastrosimone looked a little bigger. I thought Cooper Moore looks bigger.
"Some of the guys that we've had for a couple of years. It's encouraging. It's super exciting to see growth and development and maturity."
Mastrosimone was drafted 54th overall in 2019 and is heading to Arizona State this fall after playing three years at Boston University. Defenseman Cooper Moore (128th overall in 2019) will be playing his third season at North Dakota. Buium and Carter Mazur were second- and third-round picks last year before launching their college career at Denver.
Mazur had 14 goals and 31 points in 38 games while helping Denver win the NCAA championship. He is climbing on Detroit's prospect list.
"He's got a really good net instinct," Cleary said. "He's got a good stick around the net. He is smart, he's crafty in that little seven foot area. He plays hard, real hard. He's fearless."
The Red Wings are hoping other prospects at this camp have the kind of progress that Mazur is making at Denver.