Red Wings Daily: Crosstown Tigers Should Be A Cautionary Tale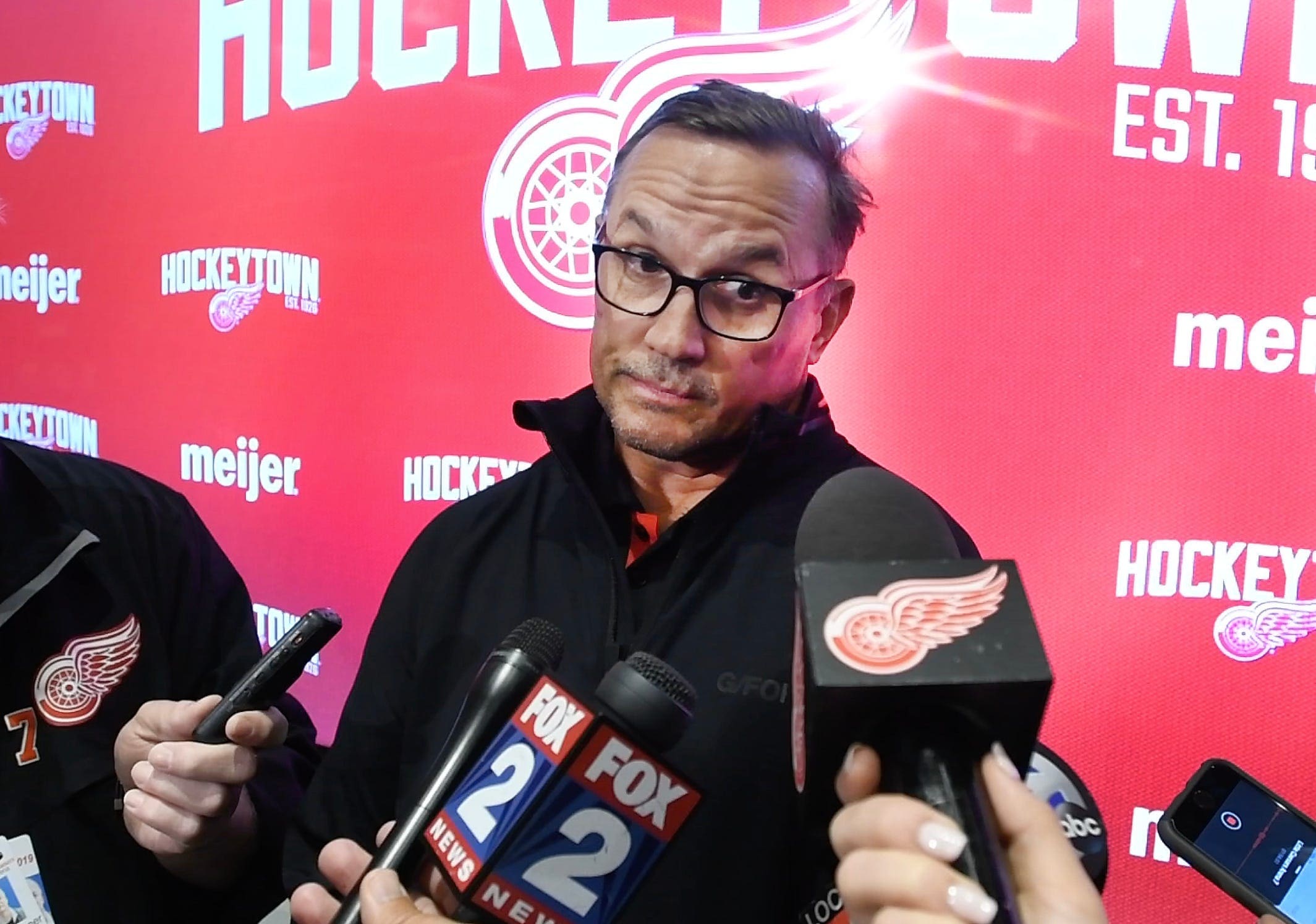 A year ago, Detroit Hockey Now's Kevin Allen wrote about how the Detroit Tigers and Detroit Red Wings rebuilds couldn't really be compared. When the Tigers were getting the green light to spend on free agents, the Red Wings were still digging out after a tough couple seasons.
Flash forward to now. After declaring the Tigers rebuild over, Detroit's baseball team is 38-58, leading to fans crying for general manager Al Avila's job while simultaneously wondering what the heck went wrong.
It's still not that comparable. But it surely has a lesson or two embedded within.
Whereas Avila and owner Chris Ilitch confidently thought they were escaping a rebuild, it's been anything but that. Ilitch's other team in Detroit has a general manager in Steve Yzerman who has consistently said there is no timeline.
Yzerman did spend more this offseason and improved the team significantly. Whether the Red Wings become a playoff team remains to be seen. But the declaration of "rebuild over" hasn't happened. It probably never will. It's not his style.
The Tigers now have a new challenge in not only reevaluating where they're at in their evolution, but also if it's time to find new leadership. In short, it's a messy situation for Detroit's baseball team.
It's something Ilitch's other team will surely be working to avoid at all costs.
Red Wings In Case You Missed It
In the latest Red Wings of Tomorrow series, DHN looks at center Jack Adams
The Red Wings

can narrow the gap in the Atlantic Division (DHN+)

Mathias Brome fondly recollects his brief Detroit Red Wings tenure
National Hockey Now
Colorado: The  Colorado Avalanche remain on Nazem Kadri watch for another week.
Pittsburgh: The Pittsburgh Penguins could find Kasperi Kapanen to be a great option on the penalty kill
San Jose: Could Timo Meier's next contract with the San Jose Sharks will be influenced by Matthew Tkachuk's deal with Florida?
Montreal: Projecting who the Montreal Canadiens' number one defenseman will be
Calgary: Are former players throwing shade at the Calgary Flames with not only words, but with intentions, too?
SIGNUP BONUS
UP TO $250


BONUS MONEY
BET NOW