Detroit Red Wings Hope to Discover Who They Are on First Long Road Trip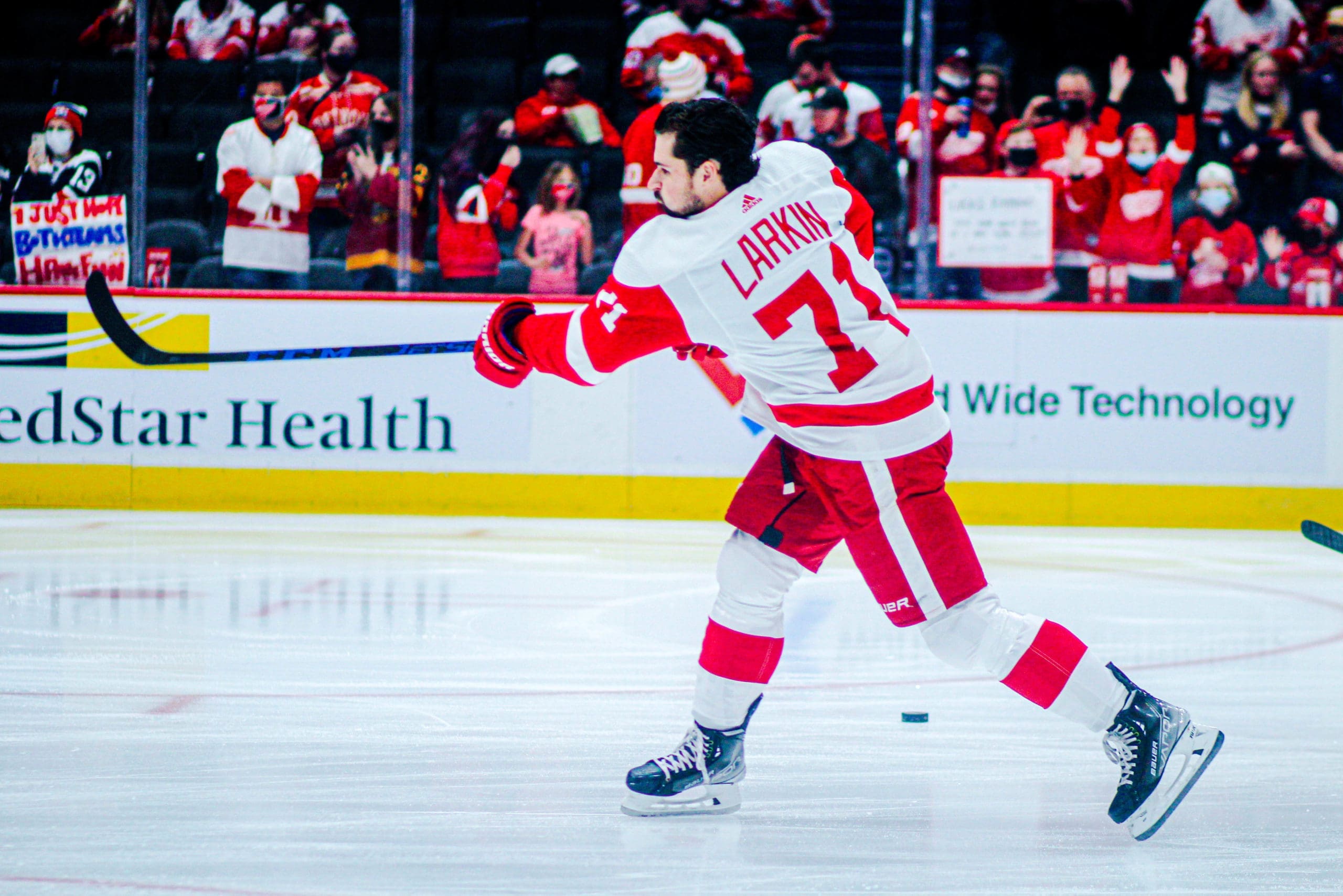 One of the beliefs in the NHL community is that sometimes teams can find their identity on a lengthy road trip. Captain Dylan Larkin hopes that's the case with the Detroit Red Wings.
The Red Wings are in Los Angeles today for the start of a four-game road trip that includes three games in California.
"I'm excited to get on the road and get something different, hopefully a different feel," Larkin said. "I think it could be good for
the team."
This is the first time this season the Red Wings are on a road trip of longer than one game. It comes at an opportune time because they are trying to erase the stain of an 8-2 shellacking at the hands of the New York Rangers. The game was tied 2-2 in the third period and the Rangers scored six times. This came four days after the Red Wings downed the Rangers in New York.
Red Wings fans after the next week: "We prefer, 'Pro Lunar…'"

Yup, we're all gonna be vampires for a week.

10:30 PM start Saturday vs. LA;

10 PM start Tuesday vs. Anaheim;

10:30 PM start Thursday vs. San Jose.

Pack the Visine!

— George Malik (@georgemalik) November 11, 2022
Red Wings Seek Identity
The Red Wings' better-than-expected start (7-4-3) has perhaps masked the reality that the Red Wings are still trying to establish their identity and a level of consistency after numerous offseason changes. Included in those changes was the hiring of coach Derek Lalonde.
"I'm not going to say perfect, but we've got to be at our exact to be successful, and when we're not there's nights you can look like that (loss to the Rangers)," Lalonde said.
The Red Wings can draw on their experience this season when they lost 8-3 to the Buffalo Sabres. They followed that up with four quality defensive performances.
Larkin said the Red Wings were motivated by that loss to the Sabres because they were angry.
"That one stung. Guys were pissed off," Larkin said. "But you just have to forget about it. We got more injuries and we got
hopefully some guys coming back on the trip but we gotta figure it out from within. "
BetMGM Sportsbook
States: All States Where Legal
GET THE APP
SIGNUP BONUS
UP TO $1,000!


Up To $1000 Paid Back in Bonus Bets
BET NOW
That's why Larkin is particularly excited to be a road trip that will be 10 days in duration. It will give the Red Wings a chance to come together as a team. They can get to know each other better. At home, because of family obligations, players don't see each other much away from the week. Players tend to hand out together on the road.
Undoubtedly, they will discuss what happened against the Rangers.
Road is Where the Points Are
"We have to be ready for LA and that's a tough place to play," Larkin said. "We gotta come out with a gutsy effort similar to how we responded after the Buffalo game."
The games on this road trip are all winnable, particularly the games against Anaheim, San Jose and Columbus. Those three teams are all among the worst teams in the NHL (based on points).
"We haven't been good enough on the road," Larkin said. "We have a long trip, so we gotta find something. This is a wakeup call for us. We responded well the last time. Hopefully we get some bodies back. We need to gel, we need to find a groove on the road. I think there's points available on this trip…We have to find some excitement for the opportunity we have on this road trip."
The Red Wings are improving, but still rebuilding.
"I think that's the reality," Lalonde said. "No one is going to shy away from that. There's a reason we were projected to be not a playoff team. But with that said, when this team plays the right way, we're fine. I think we know how to play the right way. It's just we take it off just the slightest, it can pile up."