McCarty on Larkin Contract Talks: 'Whatever is Best for this Organization'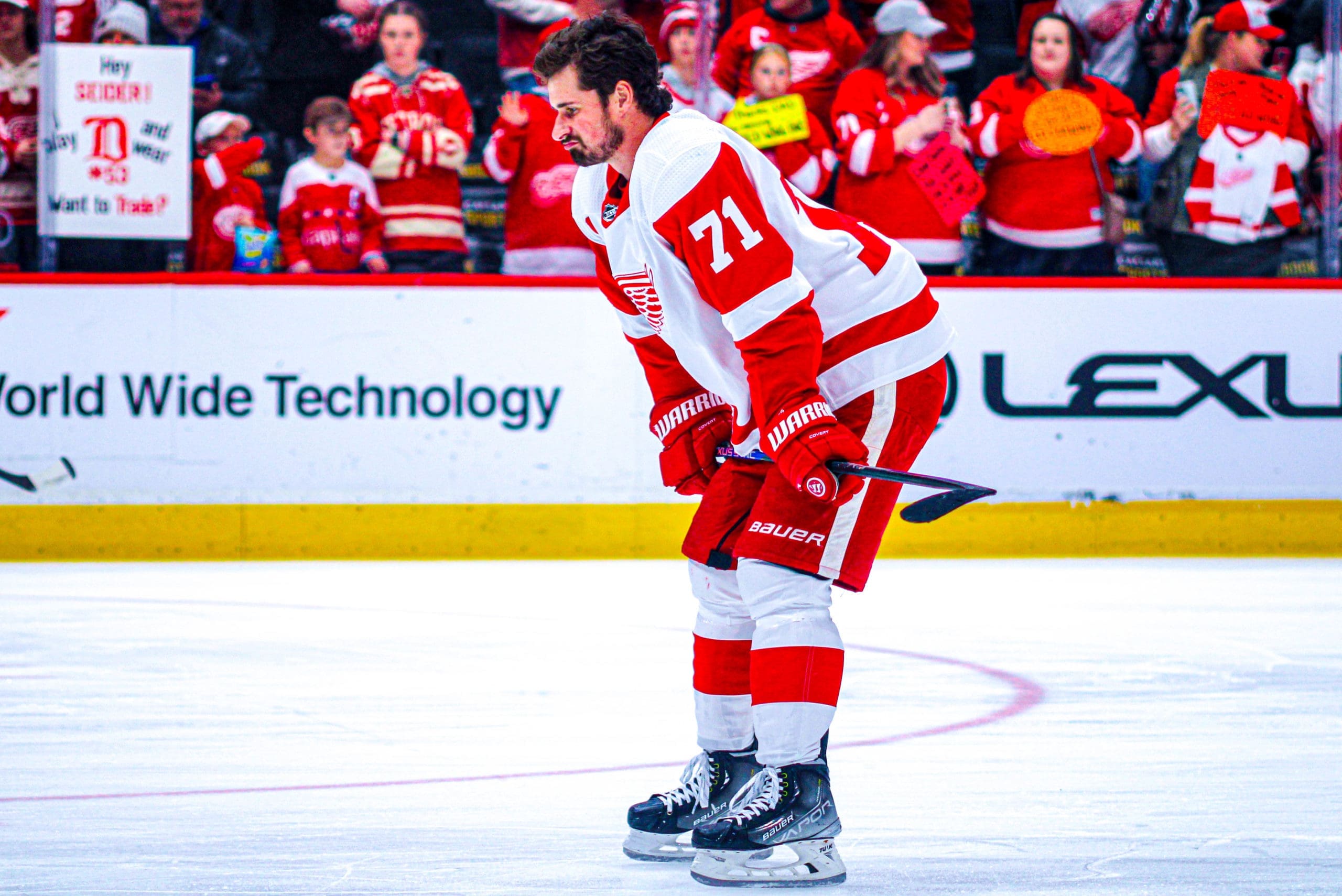 Detroit Red Wings captain Dylan Larkin's contract negotiations have been all the talk lately, with a merry-go-round of speculation.
Longtime Red Wings forward and fan favorite Darren McCarty weighed in on the The Big D Energy show on Woodward Sports. The whole segment starts at about the 20 minute mark.
Laying out how Larkin is the captain while being the second line center, McCarty was very clear in his assessment.
"If he's going to re-sign Dylan to a long-term commitment, he still knows he's gotta put the 1C in there for the 1C money," McCarty said on the show.  "That's where everyone else falls into place."
But then he continued down the path that has been heavily debated by fans on social media and some analysts as well.
"God forbid that this doesn't work out cuz Yzerman and Larkin are on two different pages" McCarty continued. "Will Steve Yzerman move on from Dylan Larkin? Hundred percent."
McCarty Believes Larkin Will Be In For the Long Haul
For those fans concerned, McCarty was hardly professing doom and gloom. If anything, he's calling it as he sees it, a unique perspective from someone who played on the same roster as general manager Steve Yzerman during Detroit's glory years.
The philosophy, as McCarty sees it, is quite simple.
"Whatever's best for this organization," McCarty told host Neal Ruhl on the show. "I, Darren McCarty, four-time Stanley Cup champion, believe that Dylan Larkin is the next one to raise the Cup. But I could be wrong. I was a soldier in the army. The guy running the show, leading the way who improved it–has the full grasp."
It's true that no one really knows what Yzerman will in fact do. History favors Yzerman's patience, who looking back at how he dealt with previous captains in Tampa Bay saw someone who refused to break a sweat. Whether it was trading fan favorite Martin St. Louis, using a compliance buyout on Lightning legend Vinnie Lecavalier, or re-signing Steven Stamkos right before free agency opened, Yzerman will make his deal when it's time.
He'll also make sure it benefits the organization for the long haul.
What is Best for the Organization?
The Red Wings are certainly a better team with Larkin in the lineup, never evidenced more than this season. Larkin generates offense and has often been one of the main spark plugs when they're on a cold streak.
From a financial standpoint, the long term is certainly in mind. So too has to be the overall effect of moving on from Larkin. It certainly seems like a deal will come down and it's merely the business side of the sport.
DraftKings Bet $5 Win $150
All States Where Legal
GET THE APP
SIGNUP BONUS
BET $5, WIN $150


New Player Bonus
BET NOW
McCarty knows this. But he's also steadfast when it comes to Yzerman and the organization. Nothing is bigger than the Winged Wheel. Larkin has said on many occasions what the organization means to him. He gets it, especially as a native of the area.
It certainly seems like the deal will be a when, not if.
But McCarty's words ring true. In the end, it will absolutely come down to Yzerman doing what he feels will set the organization for long term success.