Red Wings Waiting A Day to Decide If Edvinsson Returns to GR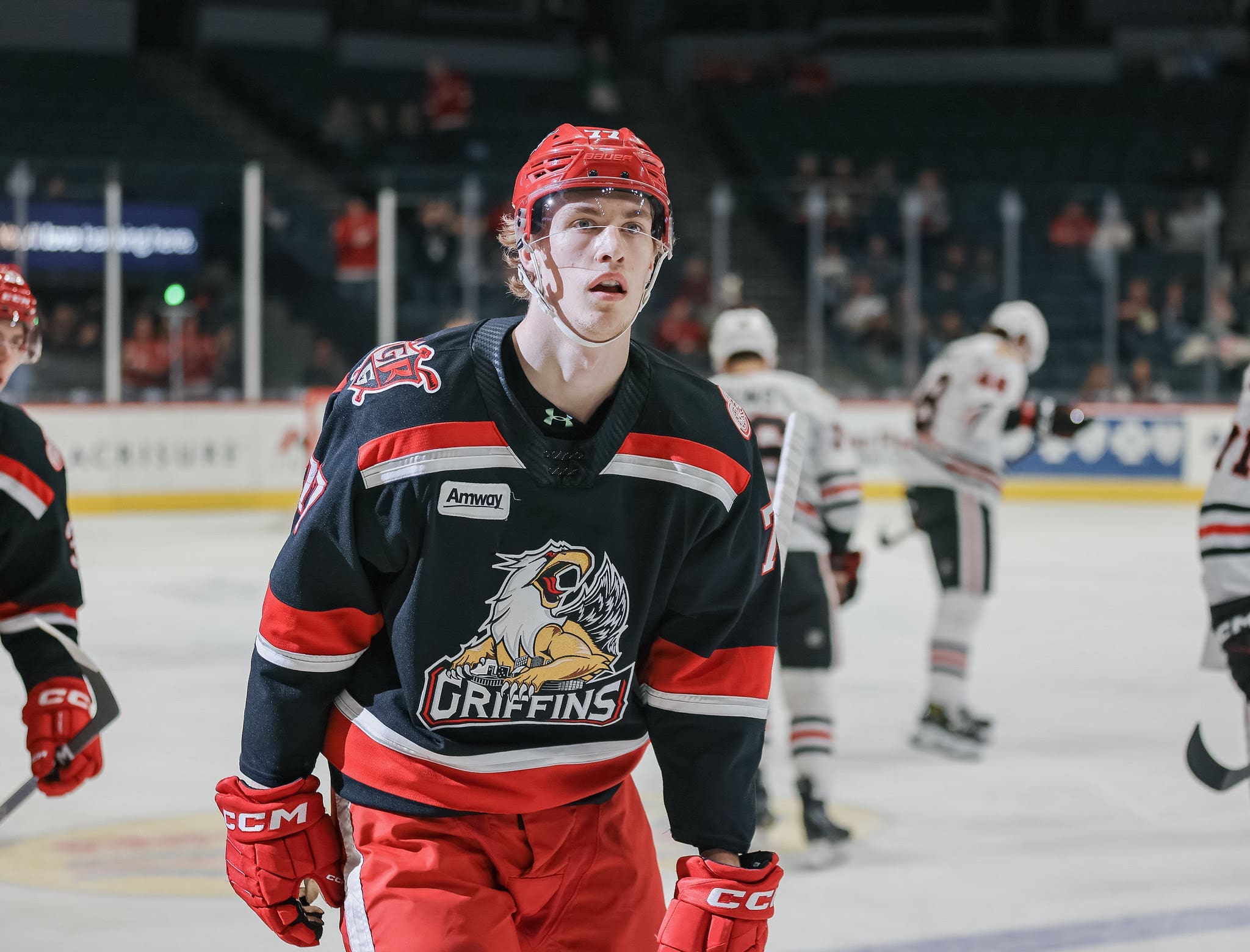 Simon Edvinsson will earn another day of NHL money to give the Detroit Red Wings more time to assess the health of their regular defensemen.
Edvinsson is in Detroit as an emergency call-up because the Red Wings didn't have six healthy defensemen. If all of Detroit's defensemen are ready to play the Thursday rematch against the St. Louis Blues, Edvinsson must be returned to the Grand Rapids Griffins.
"Still on the emergency," Detroit coach Derek Lalonde said. "We're banged up, it's that time of year. We're down to every available body. I think tomorrow if the other six are potentially healthy, the six on the roster, I think then we'd have to make a decision of what we're going to do with him. Right now, he could possibly be in. "
Or, the Red Wings could choose to extend his stay by changing Edvinsson's status to a regular recall from their minor league affiliate.
FanDuel Sportsbook Promo #1
ALL STATES WHERE LEGAL
GET THE APP
SIGNUP BONUS
$1000 No Sweat Bet


$1000 No Sweat Bet
BET NOW
Edvinsson was injured in a loss to the Florida Panthers Monday. He didn't play Tuesday in St. Louis, but did participate in an optional practice Wednesday in Detroit.
"He was working on it but you could tell he had some discomfort still working on some edges," Lalonde said. "I'm sure he could play but I don't know if we – even last night, both him and Lindy were probably. They both were not 100%. But we were forced to play one of them. I don't think we wanted to do that to Simon, playing him at not 100%."
Lindstrom Still Hurting
Injured defenseman Gus Lindstrom played Tuesday.
"I know Lindy wasn't 100%," Lalonde said. "He still played through it last night. I think everyone's kind of like that this time of year."
Edvinsson believes he can play Thursday.
"It's been feeling good," Edvinsson said. "I feel comfortable out there. Still, I can improve my game a little bit, but it's been feeling good. These guys have helped me a lot with the system, just giving me a good feedback. So far it's been feeling good."
The Swedish defenseman has been impressive in two games with the Red Wings. Lalonde said he was Detroit's best defenseman against Florida.
The Red Wings won't want to play Edvinsson in more than nine games because they don't want to burn any seasons on his entry level contract.
Matt Luff is also with the Red Wings on an emergency recall because Adam Erne is injured.  As of this afternoon, Luff wasn't sent back to Grand Rapids. Austin Czarnik is still with the Red Wings as an emergency recall to replace injured Robby Fabbri. The Griffins play tonight against the Chicago Wolves.
Today, the Griffins signed defenseman Charlie Curti to a Professional Tryout Offer (PTO). The former Yale player has been playing for the Toledo Walleye.