Two Shootout Goals By Raymond Help Swedes Beat Finns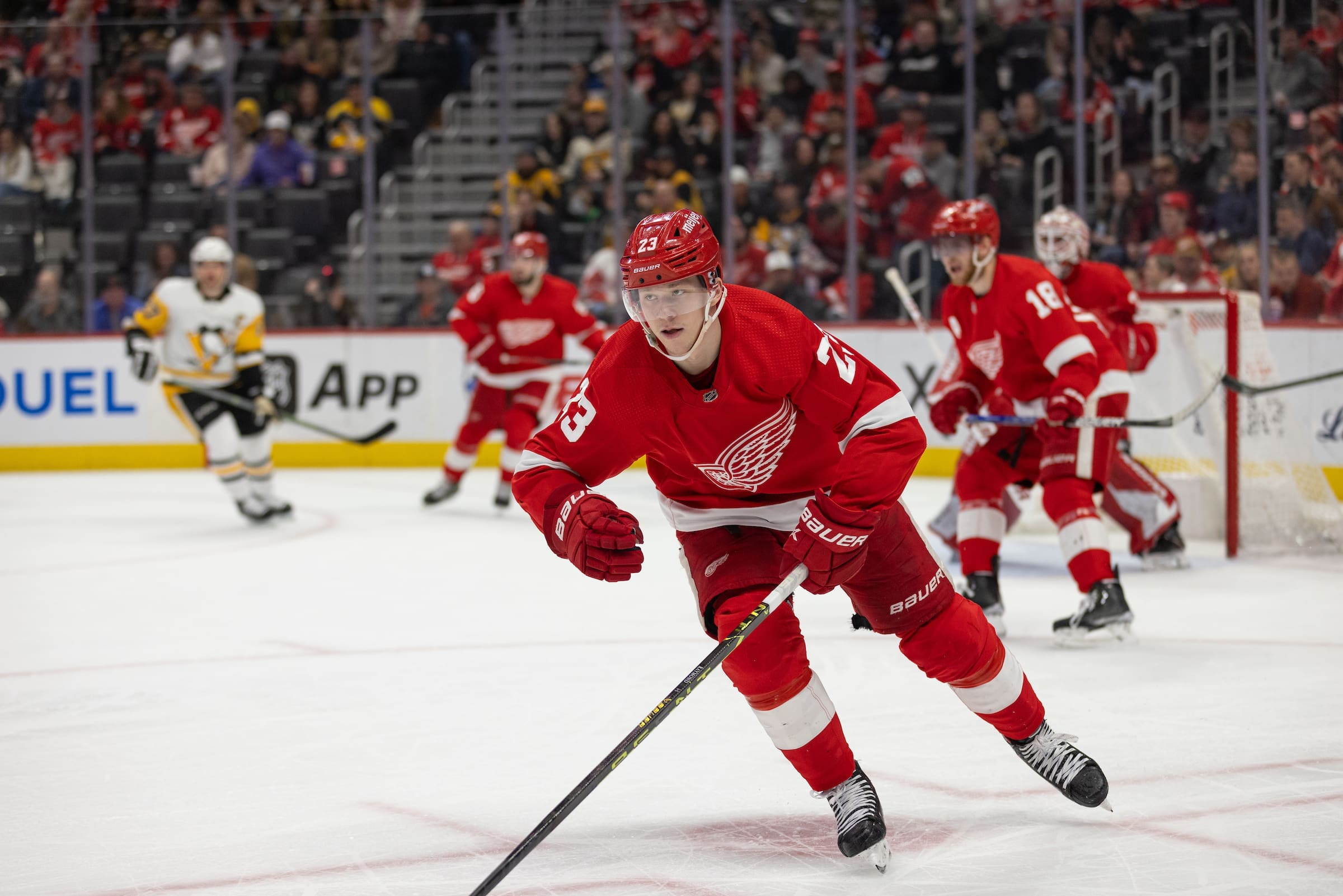 The Detroit Red Wings organization has hope, maybe even an expectation, that Lucas Raymond will have a monstrous scoring season in 2023-24.
It will be his third NHL season. Although Raymond managed to score only one goal in his last 16 games last season, there were moments that he showed the swagger of a top scorer. David Perron pointed out to him that he plays more confidently when he is aggressive.
Raymond showed considerable confidence at the World Championships when he scored a pair of shootout goals to lead Sweden to a 2-1 win in Finland against the defending champion Finns. The Swedes are now 3-0 in the tournament.
Teams are allowed to use the same shooter after the first five shooters have taken their shots in international tournament play.
Lucas Raymond scores x2 in the shootout to give Sweden the 2-1 win and defeat Finland for the second time in 3 days #LGRW pic.twitter.com/cZeVWTOHJT

— IcehockeyGifs (@IcehockeyG) May 15, 2023
The shootout was tied after five shooters. And Sweden went back to Raymond who made it look easy on his first shootout goal.
"I think we play the right way, super solid defensively…everyone chipping in playing for the team," Raymond said in a post-game interview.
Berggren Is Hot
Raymond has one assist in the three games, while Red Wings teammate Jonatan Berggren now has three assists. He assisted on Oscar Lindberg's goal in regulation.
GWG from Lucas Raymond🎤🇸🇪 @Trekronorse @DetroitRedWings #IIHFWorlds #FINSWE pic.twitter.com/eDBeT60zJN

— IIHF (@IIHFHockey) May 15, 2023
Sweden now has earned eight points with their three wins. They are now one point behind USA in their pool play. The Americans have three regulation wins. Red Wings prospect Carter Mazur is playing for the Americans. Detroit coach Derek Lalonde is an assistant coach on the U.S. team. The Swedes have only given up one goal in three games.
Raymond, 21, has history of performing well in international tournaments when the game is on the line. Raymond is remembered in Sweden for netting a golden goal against Russia at the 2019 U18 Worlds final in Ornskoldsvik.