Yzerman Expressing Concerns About Red Wings Trip To Sweden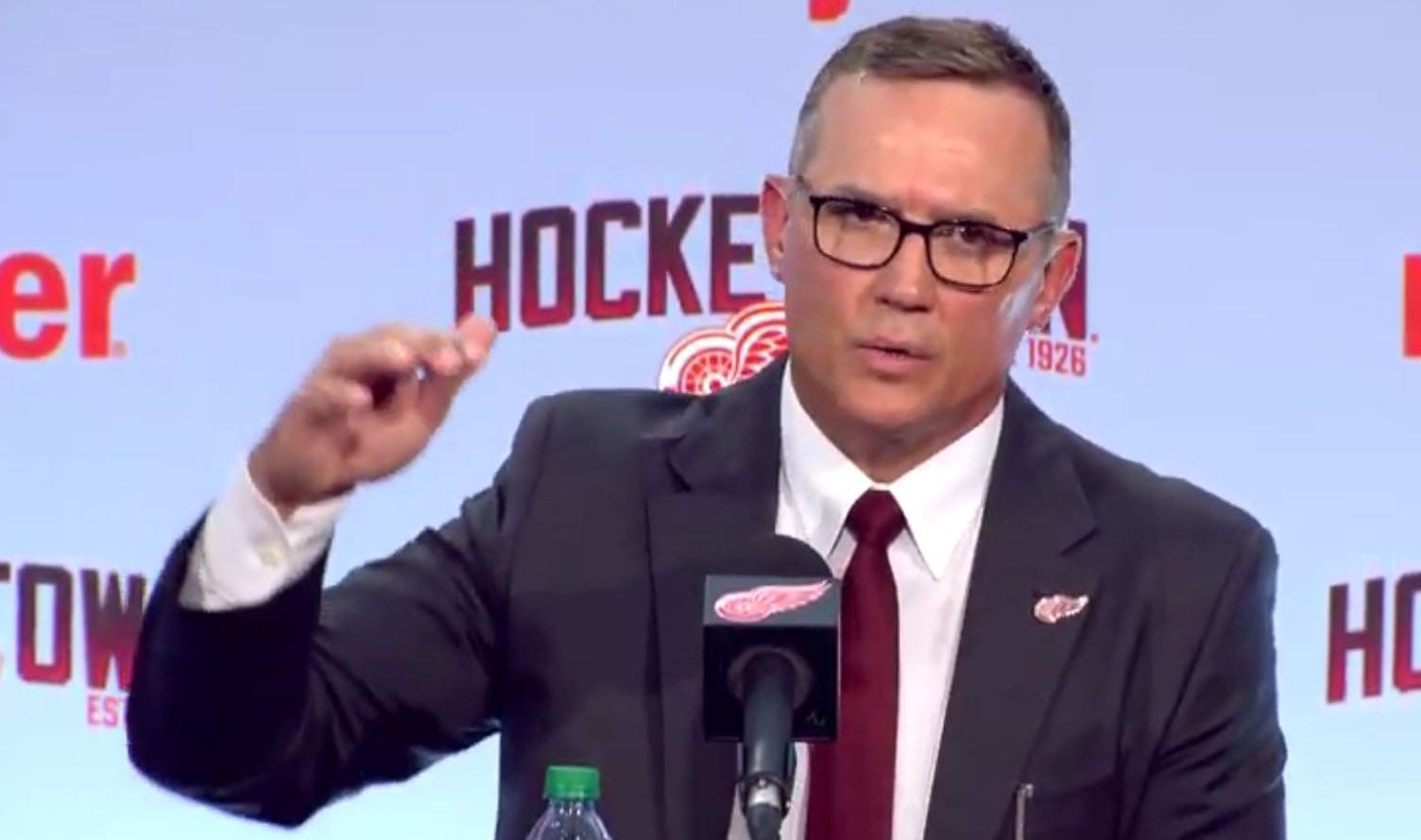 Detroit Red Wings GM Steve Yzerman is all in favor of the why when it comes to the Detroit Red Wings playing regular-season NHL games in Sweden during the 2023-24 campaign. he loves the idea of his young Swedish players like Lucas Raymond, Simon Edvinsson and Jonatan Berggren getting the exposure of playing in their homeland.
It's the idea of the when that he's not enamored with in the least bit.
Home Swede home. #NHLGlobalSeries pic.twitter.com/tnThWFQf0H

— Detroit Red Wings (@DetroitRedWings) April 26, 2023
As part of the NHL's Global 2023 Series, Detroit will be playing the Ottawa Senators on Thursday Nov. 16 at Avicii Arena in Stockholm. On the following day, the Red Wings will face the Toronto Maple Leafs at the same arena.
On Oct. 2-3, 2009, Detroit previously did play two games in Sweden against the St. Louis Blues. But that was at the very beginning of the NHL regular season.
"The advantage to going at the start of the season, you can probably go a little bit earlier," Yzerman said. "It doesn't affect the bulk of your schedule as much."
Trip Will Condense Schedule For Red Wings
That certainly won't be the case this time around, and that's where Yzerman is finding an issue with this cross-Atlantic road trip.
"Looking at preliminary views of our schedule, you're going right in November, right in the middle of the season virtually," Yzerman said. "You need time to get over there and get adjusted and then you need a few days on the back end to get back.
"Whatever that 10-day period or whatever is total, those are 10 days where w'll end up playing two games. Normally we'd play 5-6 games over that time period."
It means that Detroit's already condensed schedule is going to be even more compact in 2023-24. In a potentially tight race to make the playoffs, requiring the team to fight through such a grind could prove to be a difference maker in a negative manner.
FanDuel Sportsbook Promo #1
ALL STATES WHERE LEGAL
GET THE APP
SIGNUP BONUS
$1000 No Sweat Bet


$1000 No Sweat Bet
BET NOW
"Those games gotta be played somewhere else," Yzerman said. "That's the downside to it being during the season. But again looking at what our schedule appears to be around the trip, we're gonna have time to get over there and get acclimated and then maybe even more important, be ready to go for the games following the trip.
"The biggest impact is that it affects your schedule later in the season by going in November."