Red Wings Waive Yamamoto For Buyout Purposes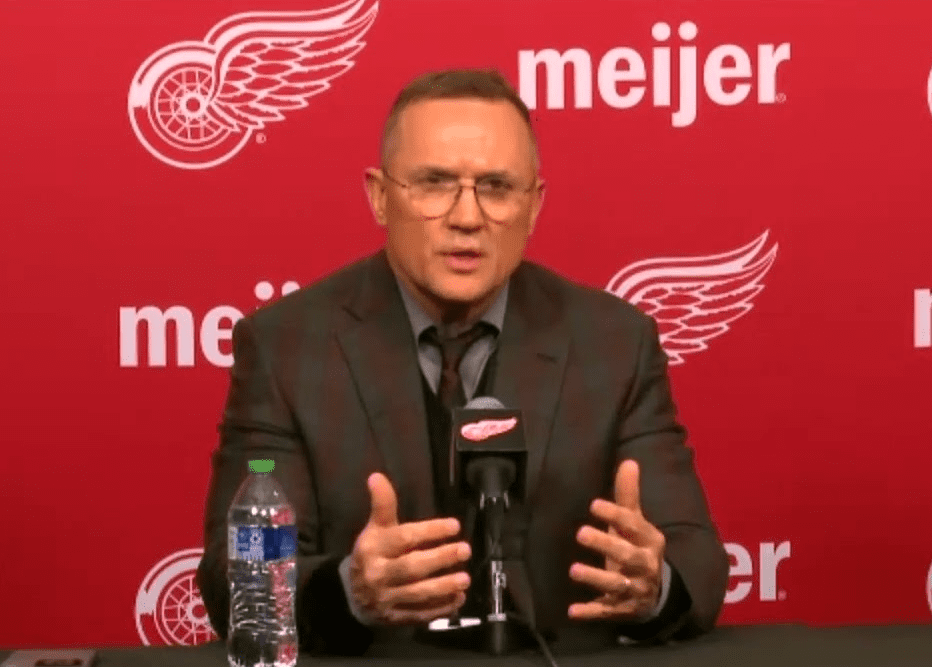 The Detroit Red Wings placed recently-acquired forward Kailer Yamamoto on waivers Friday for the purposes of buying out his contract. He came to Detroit Thursday in the deal that also brought Klim Kostin to the team.
Taking Yamamoto's contract was the cost of landing Kostin, a big, strong forward who fits into Detroit's offseason objective of making the Red Wings more difficult to play against. He's 6-foot-4, 218 pounds.
Detroit #LGRW dead cap hit now totals $4.1M.

Retained Salary
1. Vrána ($2.625M)

Buyout
1. Abdelkader ($1,055,556)
2. Yamamoto ($433,334)https://t.co/sSae8AGwgK

— CapFriendly (@CapFriendly) June 30, 2023
The buyout, according to Capfriendly.com,will be only one-third of the remaining value ($3.1 million for one year) because Yamamoto is under 26 years of age. The Red Wings give up $433,000 in cap space in the upcoming season and $533,000 in 2024-25.
The Red Wings also have Justin Abdelkader buyout money ($1.055 million) on their books for three more seasons. They are also paying $2.625 million of Jakub Vrana's salary for the upcoming season.
Yamomoto was one of four name player waivers Friday, led by the Predators' decision to buy out Matt Duchene. The Winnipeg Jets' Blake Wheeler and Boston's Mike Reilly are also on waivers for buyout purposes.
Right wing Yamomoto was a 20-goal scorer two seasons ago, but only had 10 goals in 58 games last season for the high-scoring Oilers. He hasn't become the difference-maker the Oilers hoped he would be.
TSN Insider Darren Dreger reported the Red Wings did consider keeping Yamamoto, but couldn't make it work with the plans they were making.
KHL Wants Kostin
Kostin is a restricted free agent, and is being courted by the Kontinental Hockey League. But it is believed he wants to play in the NHL.
The 11 goals he scored last season may just be the starting point for Kostin. The Red Wings like his potential.
"We thought he showed he can play in the NHL as a regular," Yzerman said. "That was our opinion. How high up the lineup? We are optimistic he can work his way into a bigger role for us."
Yzerman said the Red Wings took a hard look at Kostin last season.
"He's big," he said. "He skates well. He is more involved and he played on a pretty deep team in Edmonton."