NHL Free Agency Starts at Noon: Yzerman Seeks Belligerence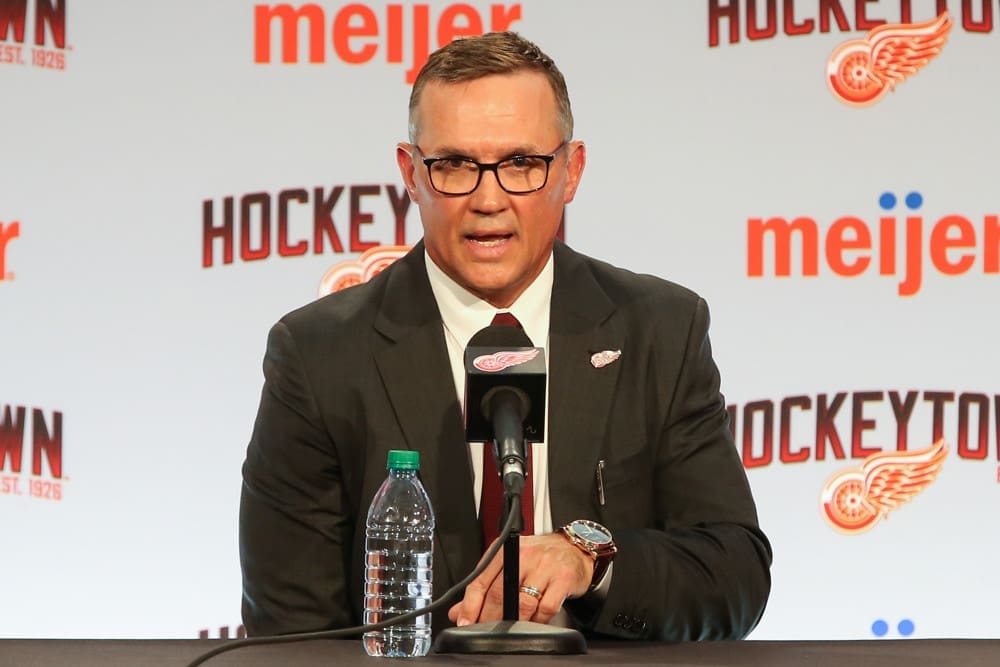 The $26 million in cap space GM Steve Yzerman commands is burning a hole in the pocket of most Red Wings' fans.
They have come up with a variety of ways to spend that cash once the free agent signing period launches at noon today.
Undoubtedly, Yzerman will be aggressive. It seems likely he will be in the hunt for forward Alex Killorn, a player Yzerman knows well from their days together in Tampa Bay. He for sure will looking at the right-shot defensemen such as Radko Gudas, Matt Dumba and Scott Mayfield.
This is a guy who signed seven UFAs last offseason, plus traded for Ville Husso. But Yzerman knows the difference between dogged and reckless.
"I think we're positioned reasonably well to have the ability with cap space, with draft picks, if we want to go at it through trade or if we want to go through free agency, there's options there," Yzerman said. "But I'm not going to just spend the money because I have it and we're not going to just trade the picks because we have them. We'll try to make good decisions regardless of our cap space or our depth."
Trade Option Still There
Some trade options still out there still include Ottawa's Alex DeBrincat, Philadelphia's Travis Konecny, maybe Winnipeg's Mark Scheifele.
"We have a list this year," Yzerman said. "There's lots of good players out there. In reality, you look back at last year, my point is you got this long list, you got all these names, you're lucky to get one or two. We were able to get four or five guys last year. We're going to get some guys to fill these spots. We don't know exactly who. We'll try to get the best ones we can, taking into account the term and the cost of the contract."
The Red Wings have several objectives, including, but not limited to, adding offense, a veteran right-shot defenseman, a goalie partner for Husso and some belligerent role players. The Red Wings have taken a step to address the latter by acquiring and signing Klim Kostin (Two years, $2 million per season). But Yzerman is looking for more hostility in his lineup.
But offensive improvement is crucial. A new name entered the market Friday when Matt Duchene was put on waivers for the purpose of buying him out. Duchene, 32, has netted 65 goals over the past two seasons. The Predators buying him out is a red flag. But he will have a lucrative buyout amount, and could end up as a bargain for a team who signs him. The other issue is he is not a two-way player.
"We'll fill some spots. Who exactly, I'm not sure, or for how long or how much. That's the nature of free agency, but we'd like to. You know our roster, the guys we've traded. We'll try to do that in some form or another. Keep our fingers crossed that we can score some more goals."