Anton Johansson Rising On Red Wings' Defensive Prospect List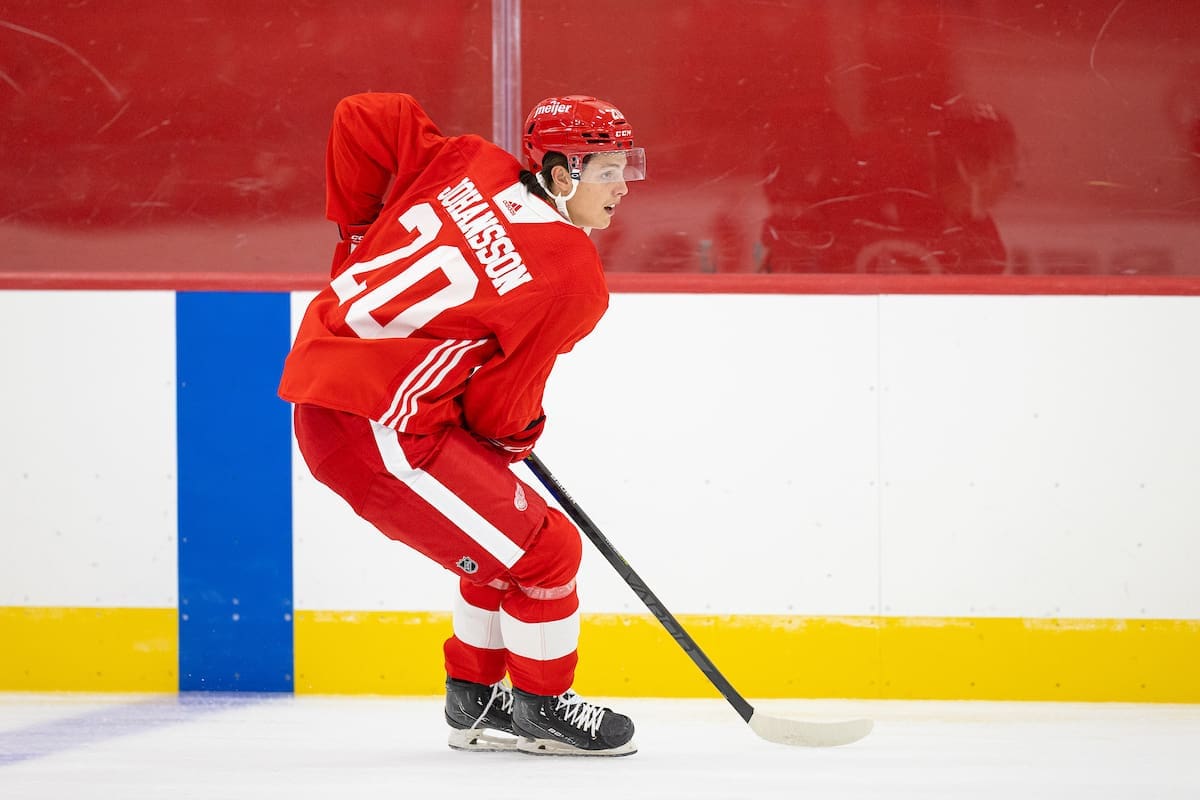 PLYMOUTH, Mich. — The Detroit Red Wings know what they have in 6-foot-4 Swedish defenseman prospect Anton Johansson and now some of the team's fans are starting to understand.
Johansson (two goals, one assist) has been a consistently strong performer for Sweden in its three games at the World Junior Summer Showcase. If you are ranking the franchise's top defensive prospects, Johansson (drafted 105th overall in 2022) is somewhere in the middle of the top 10 list. He is definitely rising.
"He's been terrific," said fellow Red Wings prospect Axel Sandin Pellikka, also on Sweden's team. "As soon as (Johansson) has the puck, he's a threat. He's good on the point, having some good point shots.  I really like his game."
Simon Edvinsson  (drafted 6th in 2021) and Sandin Pellikka (drafted 17th overall in 2023) are Detroit's most skilled defensive prospects, Albert Johansson (no relation) and William Wallinder are in the next group because they are probably closest to being NHL ready. Then it's probably Anton Johansson. Antti Tuomisto is coming off a strong season in the Finnish League, and Andrew Gibson and Brady Cleveland are now in the mix as recent second-round picks.
Full Service Player
Anton Johansson, who turned 19 last month, will return to Leksand for the upcoming season. He already has played 25 games in the Swedish Hockey League, but understands he has work to do before he is ready to come to North America.
"Mostly defensive stuff," he said. "I think I need to work on that more this season. I think I have the offense, just work on the defense and try to get more complete."
Johansson's lure is that he has the potential to be a full service defenseman. Swedish coaches use him in all situations in this tournament. He has size, offensive skill and defensive desire to be a factor in all three zones. Johansson is trying not to get ahead of himself. Niklas Kronwall, an adviser to Steve Yzerman, talks to Johansson at least once a week in Sweden.
"I just want to play my best game, and show coaches I want to make the team for the world juniors."