Red Wings' First Rounder Scores GWG For Swedes vs. Finland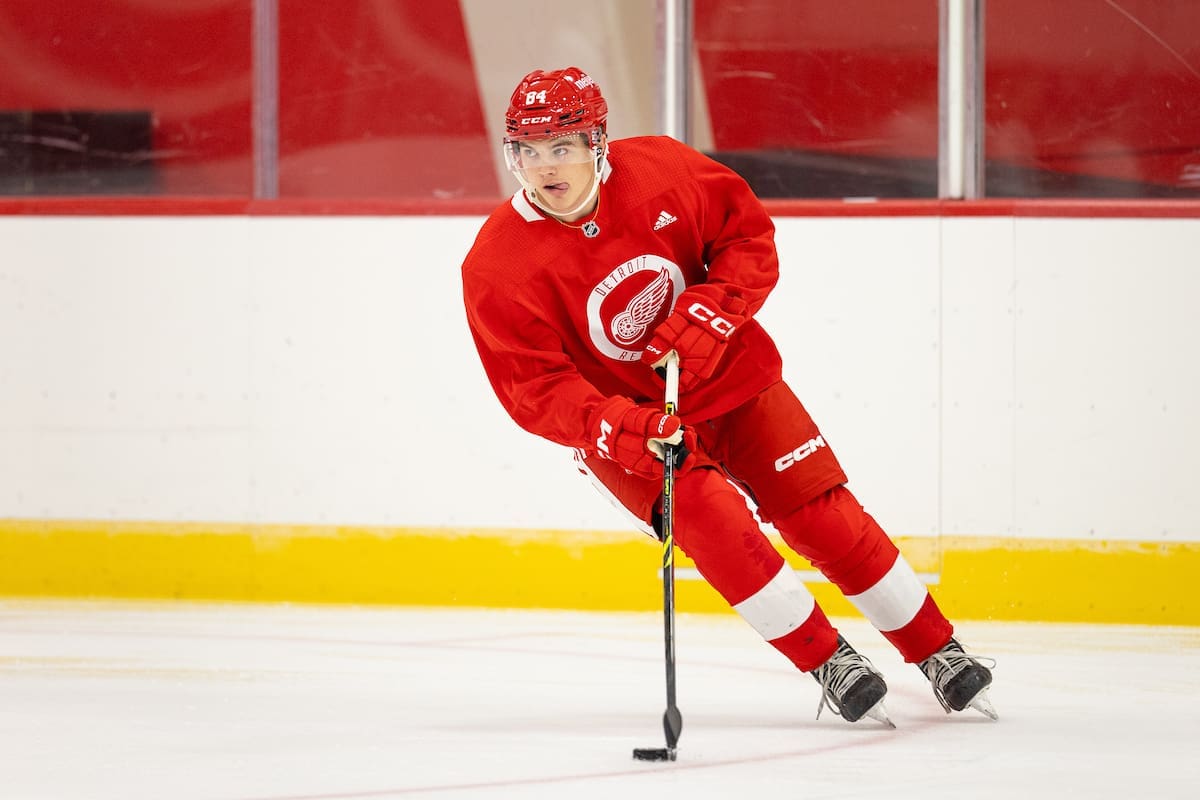 PLYMOUTH, Mich. — Sergei Zubov. Brian Rafalski. NHL history offers choices for a comparison for the Detroit Red Wings' 2023 first-round draft pick Axel Sandin Pellikka. Several draft pundits thought Sandin Pellikka was the best offensive-minded defenseman in the draft.
Detroit fans got their first look at Sandin Pellikka's offensive knack Wednesday when he scored a third-period game-winning goal in a 3-2 Sweden win over Finland at the World Junior Summer Showcase tournament.
"I just took the puck. I saw the defender and he kind of went to the boards," Sandin Pellikka said. "So I kind of cut to the middle and it worked this time."
Axel Sandin Pellikka with a nice goal in today's #WJSS game against Finland #LGRW pic.twitter.com/y3GhHR6cWp

— IcehockeyGifs (@IcehockeyG) August 2, 2023
The Red Wings like the way he reads plays and they appreciate his instincts. This is a young defenseman who posted 16 goals and 36 points in 31 junior games last season. He didn't turn 18 until March and still had five points playing 22 more games in the Swedish Hockey League.
Was his goal against Sweden a read or an instinctual play?  "It's both," he said. "I saw that defender — he thought I was going to go to the boards and he cheated a little bit. I saw the opportunity to take it inside."
Both Sandin Pellikka and the Swedes needed the win after being shellacked 10-1 by the USA White Team. Sandin Pellikka had defensive lapses, not unexpected for a younger player. Sandin Pellikka said the team had 14 turnovers. "We lost a lot of pucks," he said.
"I had a rough first game," he said. "We lose 10-1 it was not the best way to start the season. But the whole team bounced back in this game.  We showed who we really are."
Playing With Johansson
Sandin Pellikka also showed who he really is. He is better defensively than he was in his first game, although he still has much work to do on that aspect of his game. Scouts think he is a credible one on one defender for a player his age.
"He is a great defender," said fellow Red Wings draft pick Anton Johansson who also plays for Sweden. "He's a good skater, good puck handler. He played good today."
In terms of ability, Sandin Pellikka is now their No. 2 prospect on defense behind Simon Edvinsson. In terms of NHL readiness. he has some work to do. Older prospects, such as Albert Johansson and William Wallinder are closer to being NHL ready.
"That's what I've been working on all summer — getting stronger…," he said