Former Red Wings Player Benefits From Karlsson Trade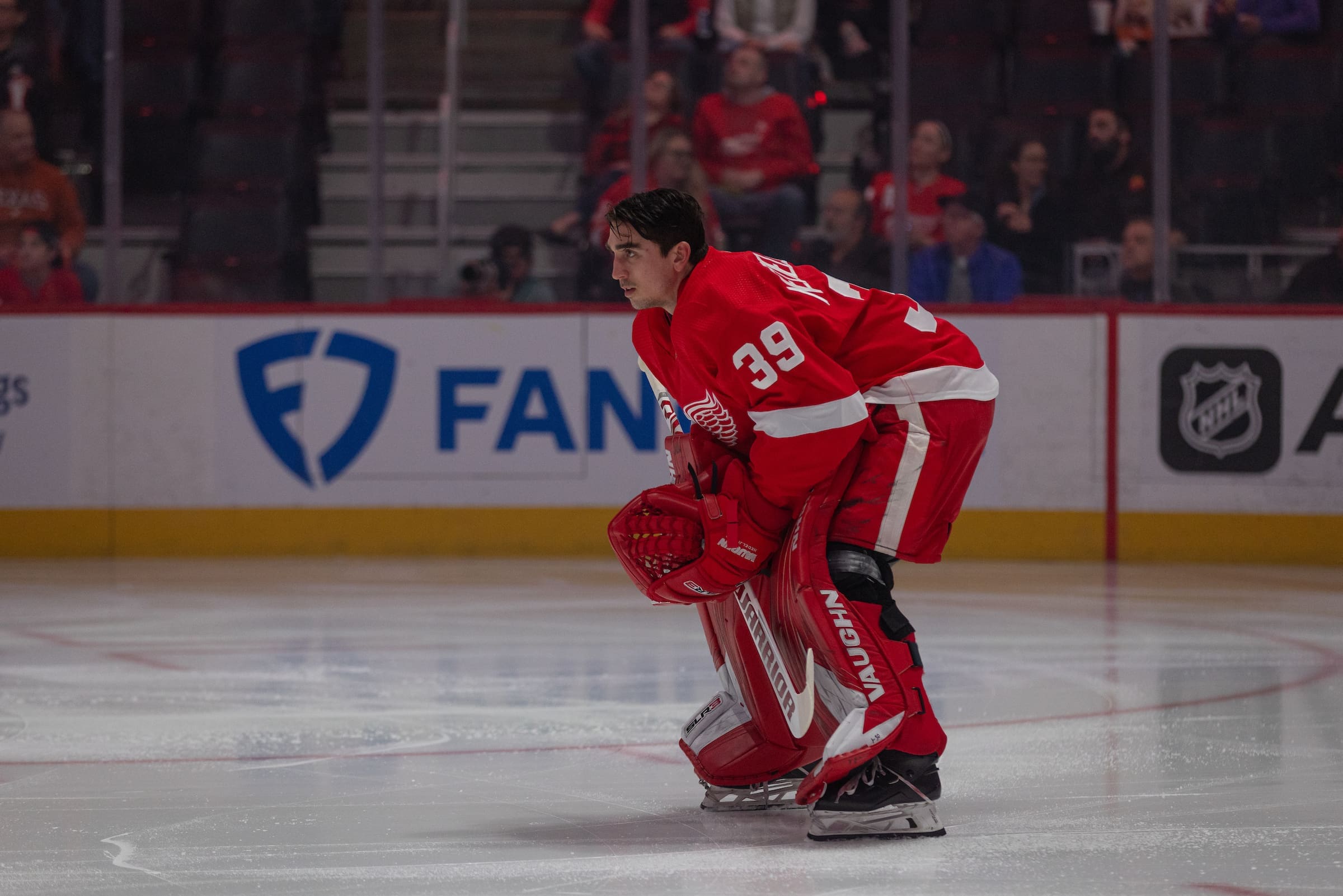 Former Detroit Red Wings goalie Alex Nedeljkovic is a beneficiary of Sunday's Erik Karlsson blockbuster trade in more ways than one.
The Pittsburgh Penguins team significantly upgraded their defense by adding the 101-point Norris Trophy winner.  Karlsson's puck possession and puck moving ability could put a charge into the Penguins.
But the primary reason why the trade helps Nedeljkovic is it clears the way for him to be the team's backup goalie. One player who moved in the deal is goalie Casey DeSmith who was a Penguins backup goalie for five seasons.
Here are the details of the swap:
Penguins receive: Erik Karlsson, Dillon Hamaliuk, Rem Pitlick, San Jose's 2026 third-round pick.
Sharks receive: Mikael Granlund, Mike Hoffman, Jan Rutta, Pittsburgh's 2024 first-round pick.
Canadiens receive: Jeff Petry, Casey DeSmith, Nathan Legare, Pittsburgh's 2025 second-round pick.
The only hurdle now for Nedeljkovic is to show he's a better option to be Tristan Jarry's backup than former Red Wings goalie Magnus Hellberg. The Penguins signed Nedeljkovic to a one-year deal for $1.5 million and then Hellberg to a one-year deal for $785,000
Clearly, the Penguins expected Nedeljkovic to be the No. 2, but they liked Hellberg enough to give him a one-way deal. That means he's paid $785,000 even if he is in the AHL. This kind of contract discourages other teams from claiming Hellberg on waivers. Hellberg was claimed on waivers three times last season before the Red Wings were able to hang onto him.
Penguins Deep In Net
The Wilkes-Barre/Scranton Penguins signed Garrett Sparks to an AHL contract, giving the Penguins the stability of three goalies who played in the NHL.
The top to bottom approach to having NHL experience in the net is similar to what the Red Wings did this summer when they gave Alex Lyon a two-year one-way deal for $900,000. Both the Penguins and Red Wings are covered with NHL experience if one of their top two goalies suffers an injury.
Nedeljkovic showed, in stretches, that he can be an impact goalie. He has also shown some resilience, an ability to battle back when he is struggling. He did that last season. After struggling for a lengthy period, Nedeljkovic was sent to Grand Rapids. He regained his confidence, fine tuned his game, and performed impressively with the Griffins and after he returned to Detroit.
The Red Wings appreciated how professional Nedeljkovic was in handling his adversity. He is a popular player in the dressing room.
Unquestionably, Nedeljkovic looks sharper when he plays regularly. What he must prove in Pittsburgh is whether he can stay sharp when he's playing, on average, once a week over a 26-week season. The backup role can be challenging. It can difficult to stay sharp.