Red Wings Notebook: Raymond Will Be On Top Line vs. Penguins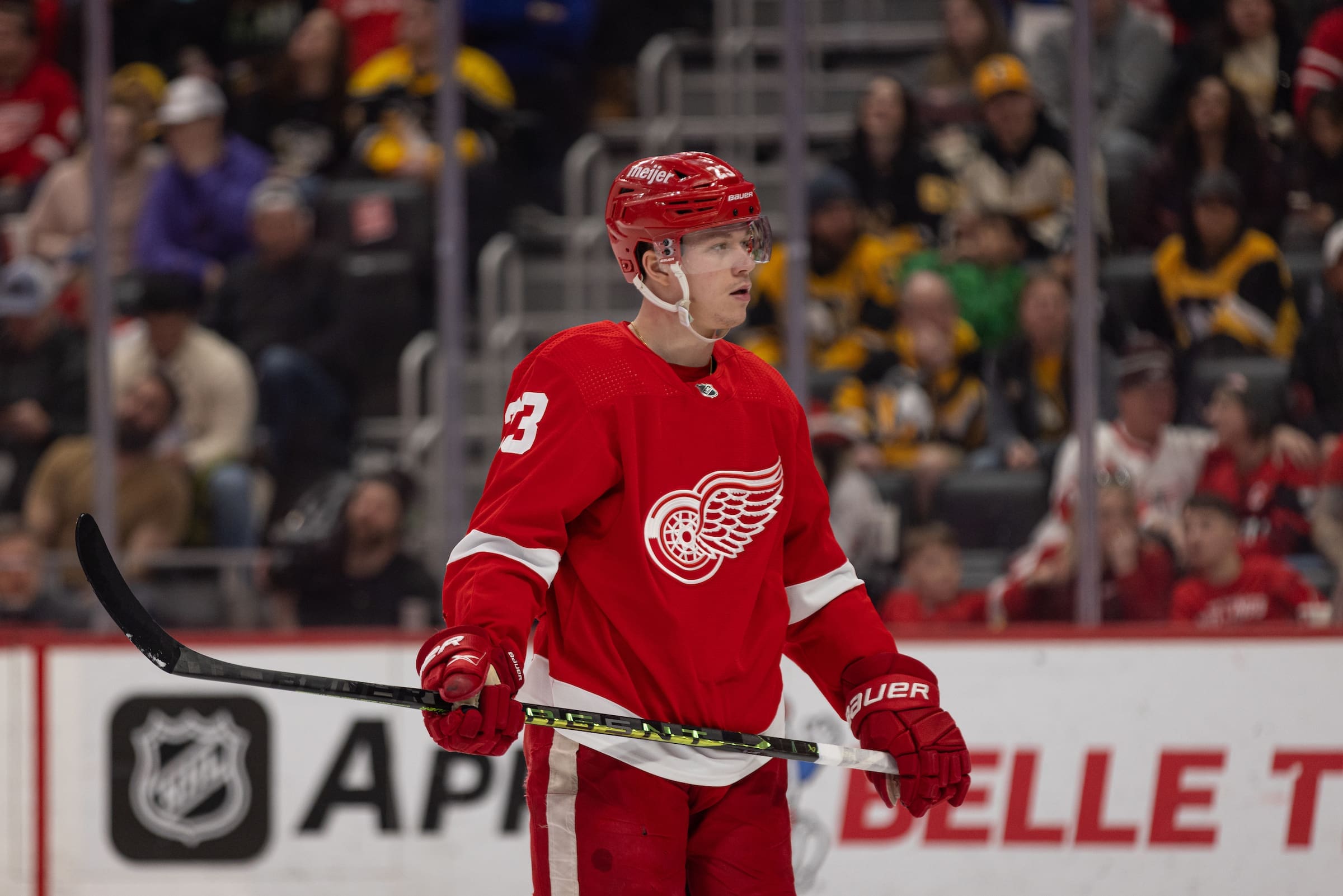 Line combinations don't mean much this early in preseason and yet it seems noteworthy that coach Derek Lalonde is playing Lucas Raymond on the top line in the first exhibition game Tuesday. The Red Wings play the Pittburgh Penguins at Little Caesars Arena.
"He does look stronger," Lalonde said.  "He's taken a step physically. Credit to him. Now it's just translating it into his play."
The Red Wings believe Raymond could be more productive offensively if he can play grit.
"He physically looks bigger, thicker, he's put some weight on," Lalonde said. "But we don't need him putting weight on for weight, we just need him to be stronger. I think just naturally it's happening. Those puck battles, staying on his feet, winning a few more of those battles, keeping plays alive. He's a guy that can produce offense, can make plays. Him being a little stronger and winning a few more of those battles."
Lalonde said he may use the entire preseason to experiment with lines.
"Just the way the exhibition games play out," Lalonde said. "We play three in four and three games in a row, day off and then the last game of the year. We'd probably like to have our group by that last exhibition game and probably a few extra guys hanging around then and make a decision off that game. That's probably the target."
Attendance Report
The Red Wings haven't officially said how long Matt Luff and Carter Mazur will be out. But Lalonde said today that they would be out "for an extended period of time."
Mazur was hurt during the rookie tournament and Luff was hurt in the  Sunday scrimmage.
Meanwhile, there seems to be a timetable for Ben Chiarot. He's expected perhaps by the end of the week. "Maybe a little longer with his personal reasons but he will be back somewhere within the exhibition games," Lalonde said.