Five Takeaways From Detroit Red Wings' 6-1 road loss in Montreal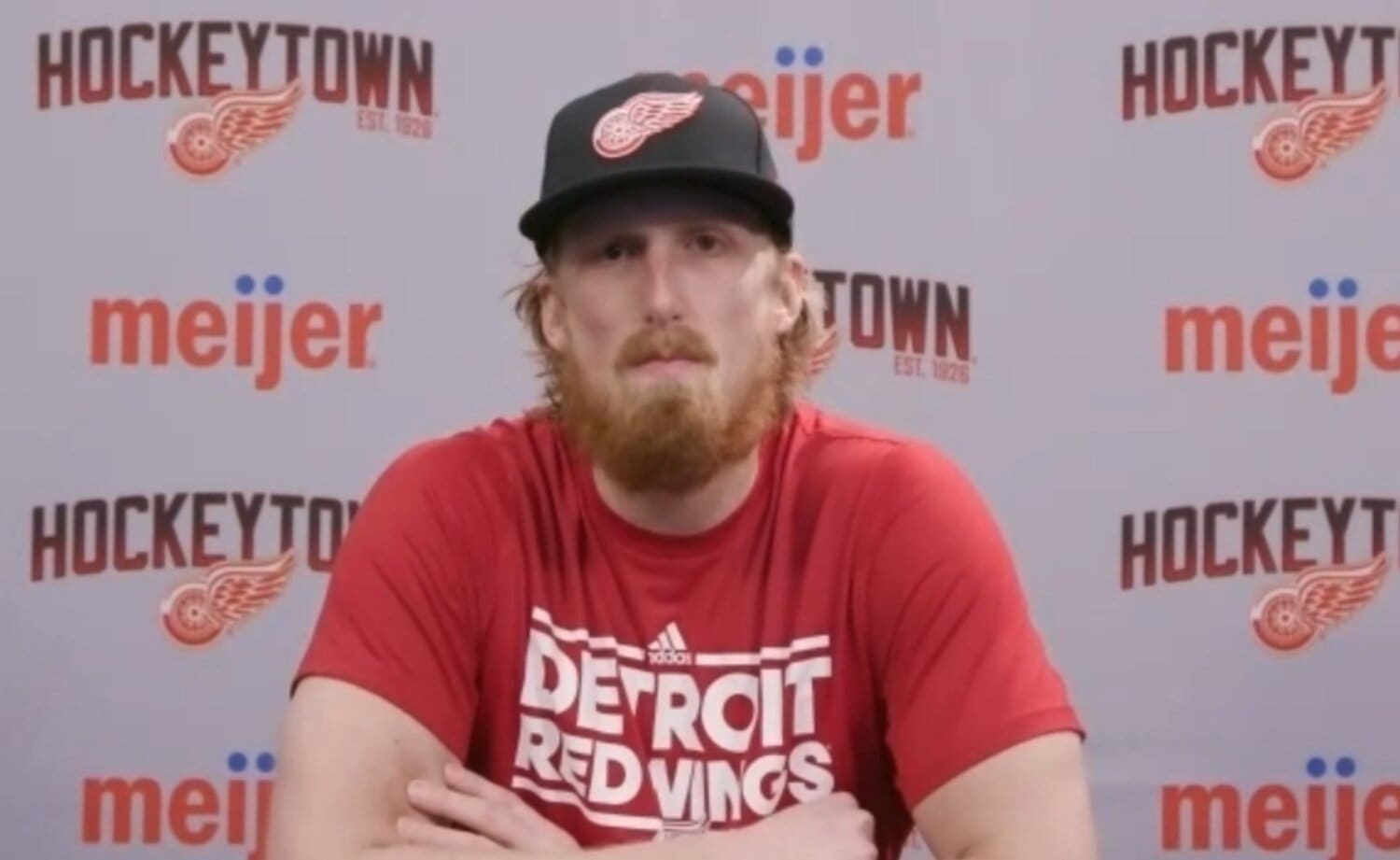 The Detroit Red Wings lost 6-1 to the previously winless Montreal Canadiens Saturday in Montreal. The Red Wings were playing without top line winger Tyler Bertuzzi.
Poor Execution Against Struggling Team
The Montreal Canadiens were 0-5. They had been outscored 19-4. They hadn't scored more than one goal in any game they had played this season. Several of their top players didn't have a point. In five games, the Canadiens had led a total of 2:50 minutes. They couldn't do anything right.
But the Detroit Red Wings helped them regain their confidence by taking too many penalties, not handling a momentum swing and not playing well enough up front.
Penalties Are an Issue
The Red Wings looked sharp early in the first period, taking a 1-0 lead on a power play goal by Dylan Larkin. But the Detroit Red Wings took three consecutive offensive zone penalties to change the game's perspective.
The Canadians only scored one power play goal,  but the momentum created by those power plays was the turning point of the game. This has been an ongoing problem this season.
"At the end of the night, we can't keep taking this number of penalties and expect to win," Red Wings Coach Jeff Blashill said. "You can't take three penalties in a period, when you have actually come out and played good, and expect to win."
Detroit Red Wings Let the Building Get Them
The Red Wings were down 2-1, but still in the game when the Canadiens struck for three third period goals. The Habs' momentum was a factor.  A Saturday night game in Montreal is a different experience for players than playing in other arenas.
"We have to learn to handle that better," Detroit alternate captain Marc Staal said.
The momentum lifted the Canadiens. They were buzzing around the ice, finding open ice and odd-man breaks and Red Wing breakdowns. "It was like an avalanche," Staal said.
Blashill agreed with Staal's assessment about his rebuilding team's need to find ways to handle the pressure of those situations.
"Not every building has the momentum that this building can create," Blashill said.
Blashill Asks More From His Forwards
The Red Wings haven't scored a five-on-five goal in the past two games. Blashill thought his forward group just wasn't good enough against the Habs.
"Our forwards have to play on their A game," Blashill said, "and we had too many that weren't to their A game. It was not lack of care, lack of work, or lack of compete. They just have to play better."
Mitchell Stephens and Carter Rowney were -3 in this game. Robbie Fabbri and Dylan Larkin were -2.  Even though it was 6-1 loss, Blashill said when he reviews the tape he expects to see more forwards playing below their usual performance level than defensemen.
Thomas Greiss Was Off
He played sharper in his first two starts than he played against Montreal. He made 12 saves on 17 shots. While it's true that he faced plenty of premium scoring chances, you don't pay goalies to make the routine saves. You pay them to make the saves that keep your team in games when they aren't executing well. Greiss couldn't come up with those against Montreal.
Alex Nedeljkovic relieved him and stopped all six shots he faced in the final 29+ minutes. That's right: the Red Wings only gave up six shots on goal in the second half of the game. It was really just 20-25 minutes of poor execution that doomed them. Nedeljkovic will play Sunday in Chicago.