Five Takeaways: Tyler Bertuzzi Out 10 Days and Raymond Keeps scoring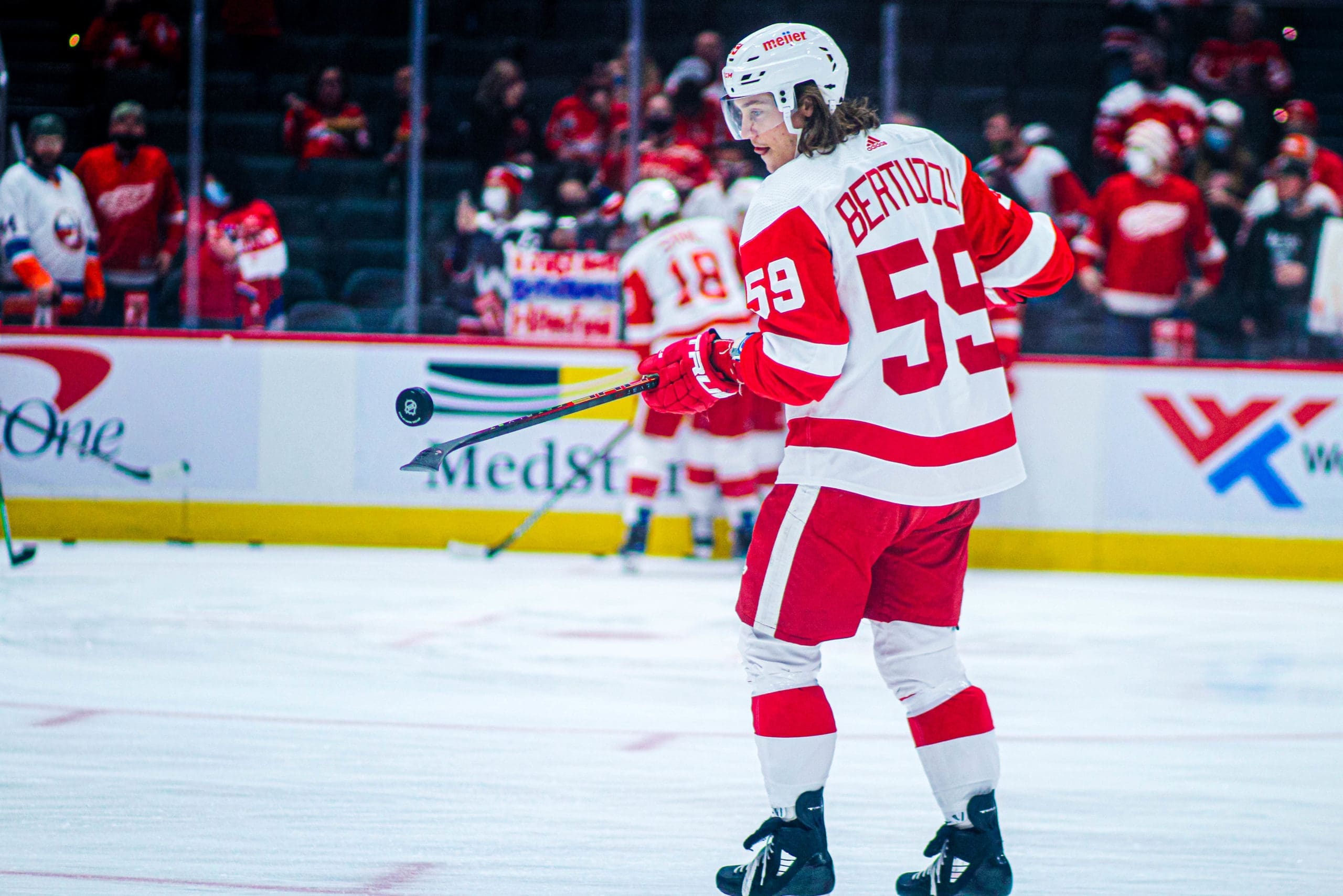 Adam Erne scored the game-winning shootout goal to give the Detroit Red Wings a 4-3 win against the Seattle Kraken. The Red Wings played without Tyler Bertuzzi who is on the Covid list. It was the Red Wings fourth consecutive win.
Tyler Bertuzzi Will Miss Five Games
Covid usually comes with uncertainty. But the Red Wings seem to have certainty about the Tyler Bertuzzi prognosis.
"My understanding is he is feeling fine," Coach Jeff Blashill said. "He's in Covid protocol and he will be there for 10 days. So he will miss five games."
That's a significant blow for the Red Wings. Blashill said right now he doesn't have plans to call-up anyone from Detroit's Grand Rapids farm team.
Home is Where the Wins are
Blashill joked recently that what the Red Wings needed to do on the road is to bring their fans with them. He believes the Little Caesars Arena crowd's energy is a significant reason why they play better at home.
With the win over Seattle, the Red Wings are now 8-2-2 at LCA. They are 4-7-1 on the road.
The Red Wings clearly do play with more energy at home. That was true in this game, even though they were not sharp. They have scored four or more goals six times at home.
Raymond scores another
Raymond lost one goal when a video review determined his first scoring play was offside. But he made up for it by scoring his 10th goal of the season at 6:30 of the third period.
In case you were wondering, the Swedish sensation is on a 34-goal pace. Remember, when no one was sure he would make the Detroit roster?
He and Larkin have a strong chemistry. "It's a joy to play with him," Raymond said.
Winning Ugly
Raymond said the 4-3 win wasn't very pretty. They fell behind twice. The Red Wings finally took the lead and then let the Kraken tie the game with 5:44 left in the third period.
"I didn't think our execution was good — we were sloppy at times," Blashill said.
They finally won it on a strong shootout goal by Adam Erne. He's a valuable player for Detroit because he can play on a scoring line and a checking line and has offensive skill. He sniped the game-winner.
Maybe it was an ugly win. But it was also a quality win because they found a way to win on a night when they didn't play well enough to win. A role player like Adam Erne stepped up and delivered.
Greiss Earns 150th Win
Alex Nedeljkovic has won the net battle for now, but Thomas Greiss continues to turn in solid performances. The Red Wings weren't at their best against Seattle and Greiss made 21 saves to preserve the win. It was 150th career win.
Nedeljkovic had played four consecutive games, and Greiss looked stale early. But he grew stronger as the game progressed. That's what you expect from a goalie who has been sitting.
"That's a lot of wins in this league," Blashill said. "Thomas is a good pro. He works hard every day. He's been in a lot of situations. He has played a lot. He's been in spots when he doesn't play as much. Generally, he plays pretty good without rest."