Dylan Larkin is Hot, but Who's Not for the Detroit Red Wings?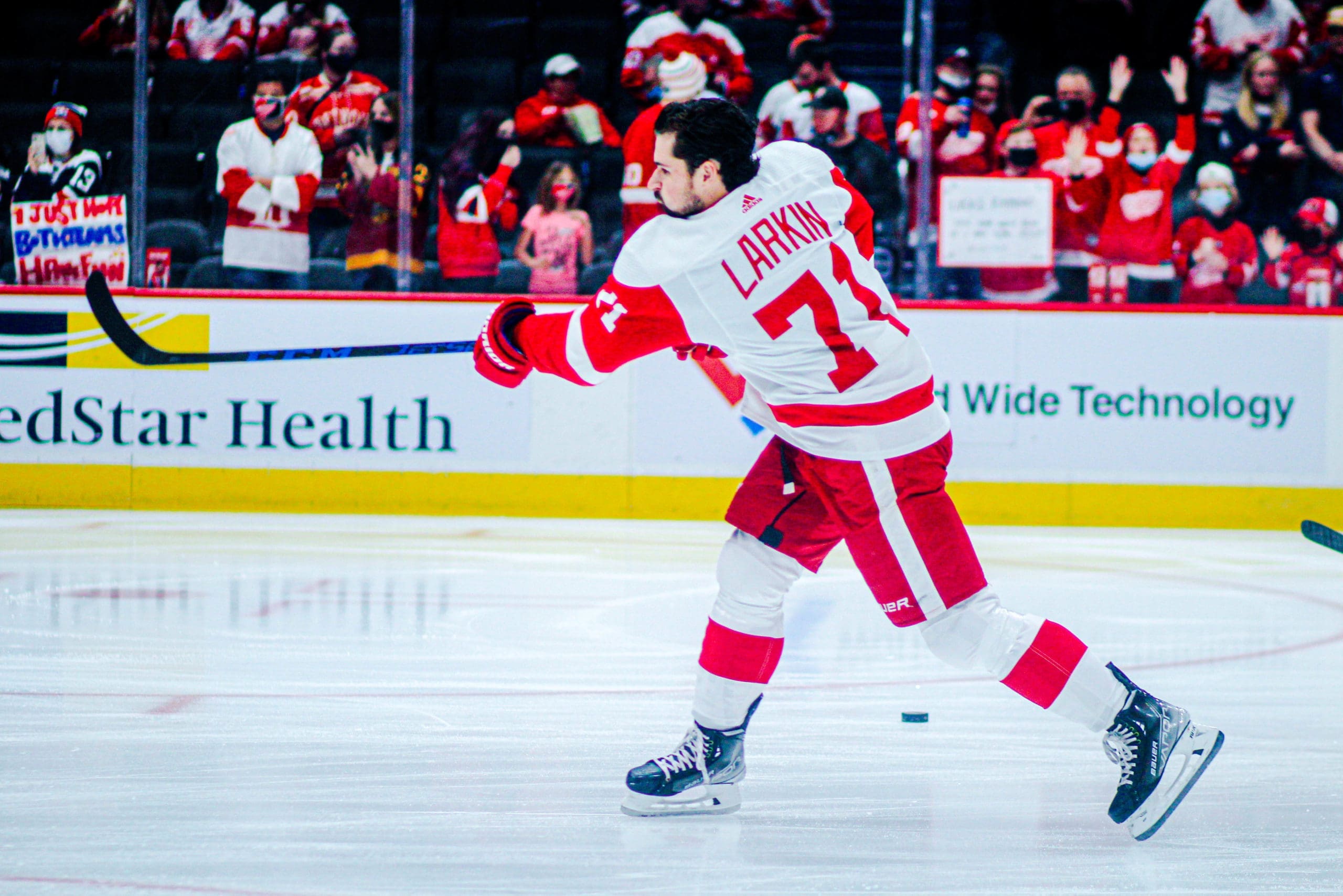 Everyone knows how well captain Dylan Larkin is playing, including the NHL.
The NHL named Larkin one of its three stars of the week because he registered five goals and seven points over three games. St. Louis Blues right wing Vladimir Tarasenko and Winnipeg Jets left wing Nikolaj Ehlers were the NHL's other stars for the week ending Dec. 19.
Larkin netted his first career hat trick against the Devils. Dating back to November,  he has 11 goals in his past 18 games. He already has more points than he had in 44 games last season. Larkin is playing with a high level of confidence. He's a player matching up well against the league's best players.
He has been among the Red Wings' hottest players. Here are other Detroiters who fall under the category of who's hot and who's not:
Who's Hot
Defenseman Moritz Seider: He has registered one or more points in 19 of his 31 games. The Red Wings have a -16 goal-differential. But Seider has played strong enough defensively as a rookie to zero out thus far in plus-minus.
Left wing: Lucas Raymond. The Swedish rookie has 10 points in his past 12 games.  Teams are starting to tighten up the checking against Raymond and he has responded by becoming more of a playmaker. The Red Wings don't want him to stop shooting. He hasn't put a shot on goal in four of his past six games.
Who's Not
Right wing Filip Zadina: He started out playing on the second line. But he has been dropped to a bottom six role because he has one goal in his past 12 games. Zadina was drafted as a scorer, but he hasn't yet proven he can do it at the NHL level. He has 19 goals in his first 116 NHL games. He's one of the Red Wings in COVID-19 protocol.
The Red Wings haven't given up on him. They think he is putting too much emphasis on scoring and not enough on being an effective player. He is -10 over his past seven games.
Defenseman Nick Leddy: On balance, the Red Wings are happy with Nick Leddy's contributions this season. But he's -6 in his last four games and has one point in the past 10 games. He has played less than his usual 20+ minutes in the past two games.
Left wing Givani Smith: He's playing under nine minutes per game and has four points. He's had a few good games, but it's fair to say the Red Wings have been looking for him to have more impact.