The Czech Line? Red Wings Lalonde Says It Won't Be Happening
Red Wings could ice an all-Czech forward line of Filip Zadina, Dominik Kubalik and Jakub Vrana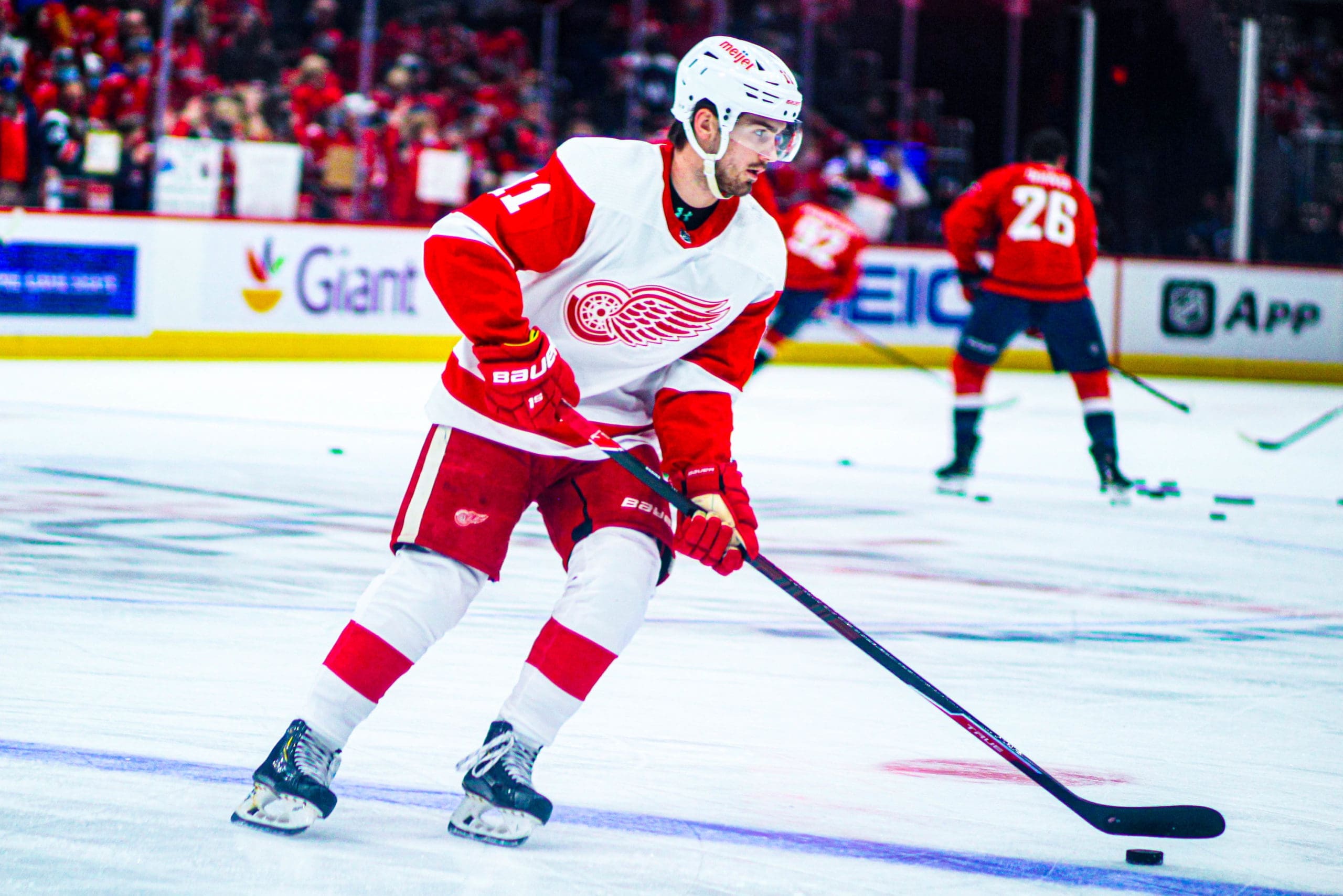 Detroit Red Wings coach Derek Lalonde will be having a checking line this season. However, he wants nothing to do with any thought of assembling a Czech line.
The offseason addition of unrestrcted free agent Dominik Kubalik from the Chicago Blackhawks, coupled with returnees Jakub Vrana and Filip Zadina is presenting Lalonde with the opportunity to ice an all-Czech forward unit.
Evidently, as entertaining as the notion might be, this is not a thought that he is entertaining.
"No," Lalonde answered flatly when asked if a Czech forwaard unit was move he had taken under consideration.
There are certainly reasons why the Czech line wouldn't work. For starters, none of the three play center. Kubalik and Vrana are left wingers. Zadina is a right winger.
"Probably, I wouldn't say by accident, but a lot of those guys are similar-like players," Lalonde said. "Skill, skate, shooters."
V!!! #DRWTC | #LGRW pic.twitter.com/OzlRFHbop4

— Detroit Red Wings (@DetroitRedWings) September 25, 2022
That's another reason why an all-Czech line likely wouldn't work for the Red Wings.
All three are known for their finishing skills than their playmaking ability.
"Dominik and me played together on the junior national team, played against each other a lot in Czech," Vrana said. "All I can tell you is he has a great shot. He has a hell of a one-timer.
"He's a big, strong forward. He's strong on the puck. I think his biggest weapon is his shot."
Zadina Wouldn't Mind Playing With Other Czechs
Of the three, Zadina is intrigued by the notion of skating alongside his fellow countrymen.
"If I get a shot with Kubs or Jakub it's going to be fun," Zadina said. "As Czech guys we have some chemistry with each other and if we start playing with each other it's going to get better. But we'll see what the coaches think. We just got to play our game and earn our spot in the lineup."
Vrana is excited to be joined on the team by players he knows so well, but isn't sure that putting them all on the same line would be an ideal situation.
AFTER PERIOD 1: Red team's Dominik Kubalik with only goal in the 3-man shootout ‼️ ‼️ ‼️@MISportsNow/@9and10News pic.twitter.com/d9AsI7jOeA

— Danielle King (@DanielleRKing_) September 25, 2022
"it's nice to have some Czech culture on the team for sure," Vrana said. "But at the end of the day we have a good mix here. We have Swedish guys, Americans, Canadians. It doesn't matter.
"At the end of the day we're all one team. It's nice to speak some Czech on the side – obviously, not in the locker room, try to keep it to English so everybody understands – but it's nice to share some Czech culture here."
Kubalik Has Other Linemate In Mind
Kubalik sees a Red Wings player he'd be comfortable with as a linemate and it isn't one of his fellow Czechs. He and Detroit center Pius Suter were linemates with the Blackhawks.
DraftKings Bet $5 Win $150
All States Where Legal
GET THE APP
SIGNUP BONUS
BET $5, WIN $150


New Player Bonus
BET NOW
"I think we played I don't know how many games but we played together," Kubalik said. "It's always nice to know the guy next to you, what he's gonna do, what he's gonna bring to the table.
"I think the chemistry was there. If we're gonna play together I'm gonna be happy about it."