Larkin Earns NHL Player of Week Honor 2nd Time in Three Weeks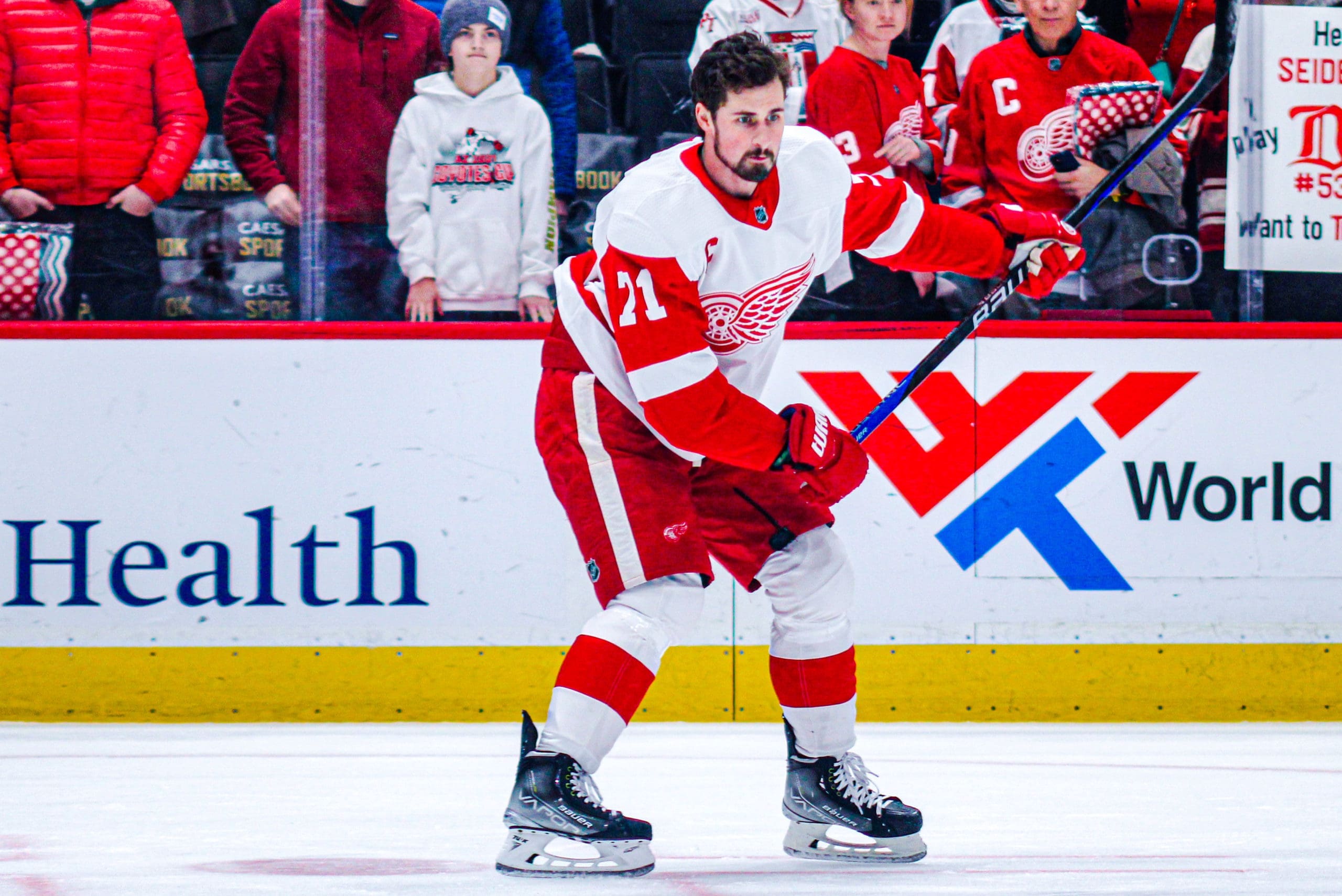 No one has confirmed how much Dylan Larkin is asking for in his contract negotiations. But whatever it is, the Detroit Red Wings captain is doing his best to show he deserves it.
The NHL named Larkin as one of its three starts of last week for his efforts in leading the Red Wings to a 3-1 record. He had four goals and four assists for eight points in the four outings. He is the No. 3 star. Ottawa's Tim Stutzle (10 points, two game-winning goals) was the No. 1 star and Colorado's Nathan MacKinnon (nine points in four games) is the No. 2 star.
This is the second time in three weeks that Larkin has been one of the NHL's three stars. He also named the No. 2 star for the week of Feb. 6 because of his All-Star performances. He scored five goals to help the Atlantic Division win the All-Star tournament.
Negotiations Ongoing
Larkin, 26, has been one of the league's top performers for the best several weeks. He currently owns a seven-game points scoring streak. He has seven goals and six assists for 13 points in those seven games.  Larkin has been engine powering the Red Wings' back into playoff contingent.
"He's got some jump going," Coach Derek Lalonde said recently. "I think he reflects most of our guys. They're pushing, they're playing for something. You see just a little bit extra step and he's a perfect example. He's had a huge impact. It's carried us."
Meanwhile, there's been no indication that the Red Wings are close to a new deal with Larkin. He can become an unrestricted free agent this summer. Larkin, a Michigan native, has made it clear that he wants to stay in Detroit and continue to help this team become a Stanley Cup contender.
General manager Steve Yzerman went through a similar lengthy negotiation with Steven Stamkos when he was with the Tampa Bay Lightning. The deal didn't get done until close to Stamkos' free agent day.